---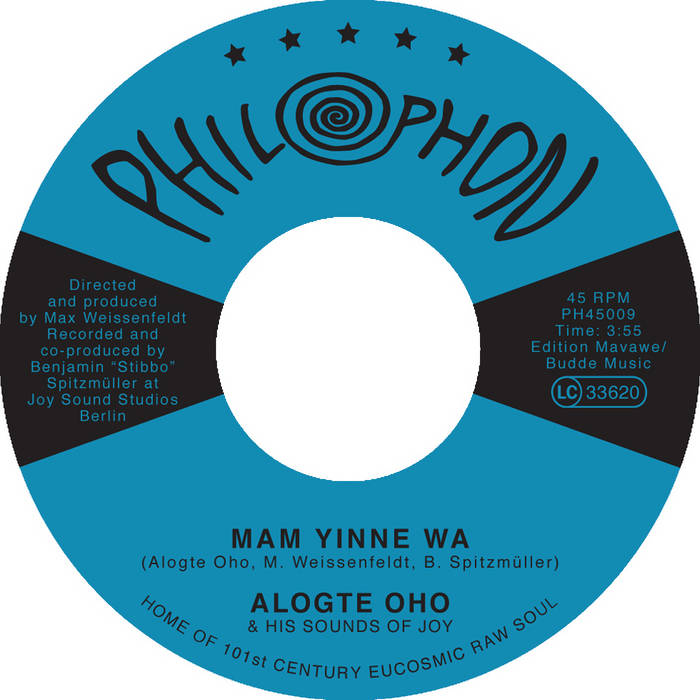 Almost two years ago to this day German label Philophon released a gloriously vibrant song entitled, Mam Yinne Wa.  
Specialising in authentic local styles, from from heavy grooving Ethio-Jazz coming out of Addis Abeba to cheerful Frafra-Gospel, most of Philophon's recordings take place exactly where the music is located and this is, as stated by the label, the "recipe for Philophon!"
Today's song is performed by Alogte Oho, the number one Frafra gospel artist from the explosive music scene of Bolgatanga in Northern Ghana.  His international debut single, Zota Yinne, was released in 2014 and this has already become a collector's item!  Always by Alogte Oho's side are his powerful female choir, the Sounds of Joy, which consist of Lizzy Amaliyenga, Patricia Adongo and Florence Adooni); all of which are fantastic gospel performers in their own rights….and once you hear them sing, there will be no doubt in your mind as to why the call themselves the Sounds of Joy! This music will lift even the darkest of spirits…so, go forth and soar and listen above and if you want to purchase yourself a copy of this single, you can find that here.