---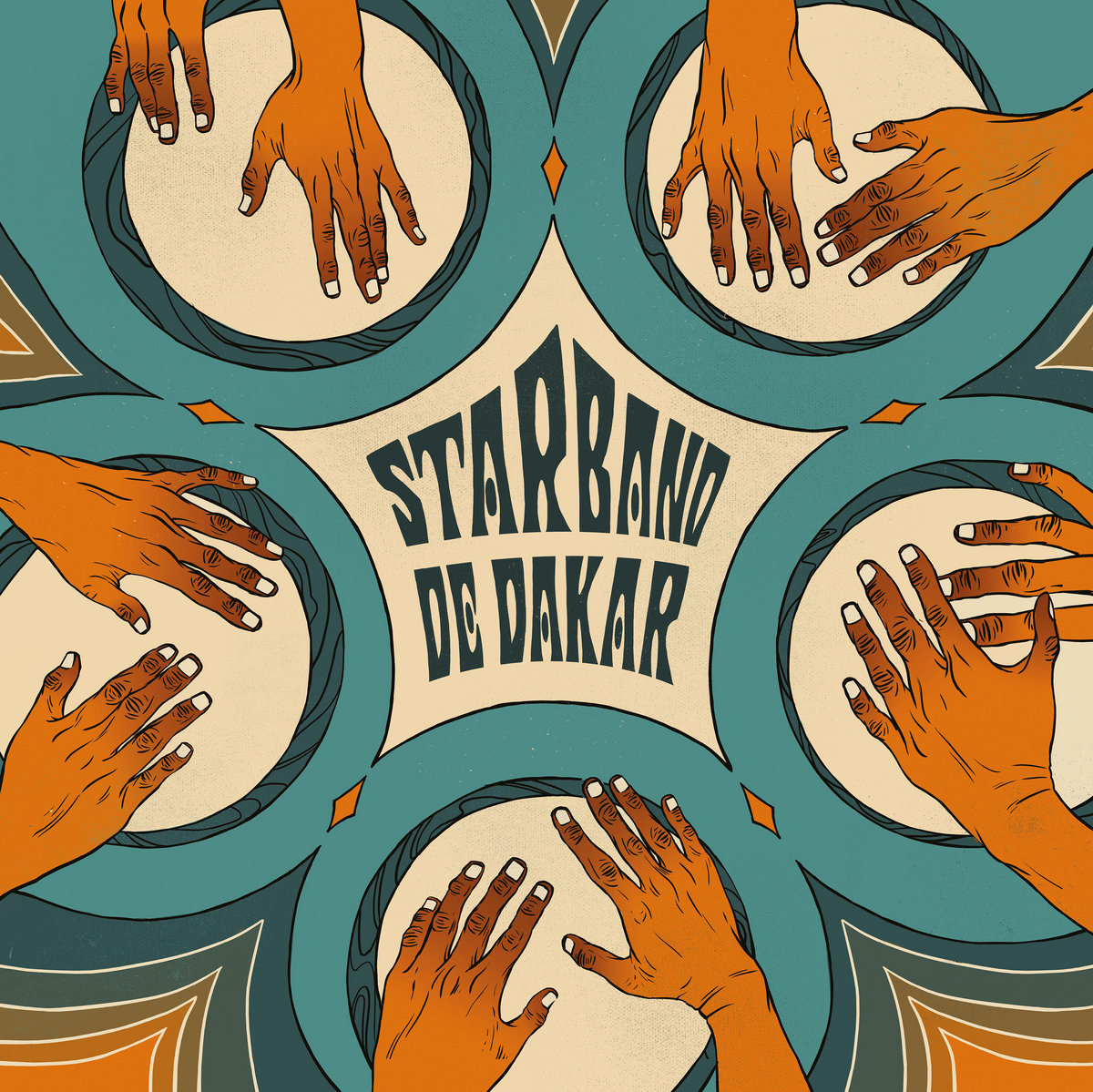 Sunday's are for slowing down and taking things easy, so today I have hopefully found the perfect song to ease away any stresses and bring about some calm escapism.
Originally formed to celebrate Senegal's independence in 1960, Star Band de Dakar (or sometimes just known as Star Band), were a Senegalese group formed in 1960 by Le Miami Night Club's owner, Ibrahim Kassé, in Dakar.  Over the years the band have hosted some very influential musicians, including  Youssou N'Dour, Dexter Johnson, Mady Konate, singers Laba Sosseh, Papa Serigne Seck and Amara Toure.  Some of the band's former members were drafted for the first Orchestra Baobab (as the Baobab club was opened to compete with Miami) as well as for Laba Sosseh's Abidjan-based band too!
In late 60's the band, led by Laba Sosseh and Dexter Johnson, were renamed as Superstar De Dakar, with most of their music being produced by Ibrahim Kassé; which is why his initials IK were used as part of their catalogue numbers.
Bringing to life these exuberant Afro-Cuban psychedelic sounds once more, New York's Ostinato Records have recently compiled the music of Star Band de Dakar in a new eponymous LP, which is due to be released on the 22nd of next month.
Speaking of the released Ostinato records have explaind how, "Cuban music for the Senegalese was the portal to a more just modern world.  For Dakar's youth, with access to a slew of new nightclubs in the 1960's and 1970's, dancing to Cuban music was a revolutionary act.  With just two microphones and a four-track Revox tape recorder, Ibrahim Kassé, Star Band's founder and owner of Le Miami, recorded their entire catalogue in his nightclub. Six of Star Band's most psychedelic Afro-Cuban tracks, an ode to their finest hour, are selected here."
This glorious music has now been remastered in original mono and the release includes a 12-page booklet containing an essay on Cubanismo in Senegal, as well as a rare interview with Star Band guitarist Yakhya Fall and vintage photos from his personal collection!!
Available for download prior to the album's release are first two tracks, Guajira Ven and Misterioso.  Today's fine offering is opening track (Guajira Ven), a gorgeous vibrant, rhythmic song that I am very much enjoying.. Check it out above.