---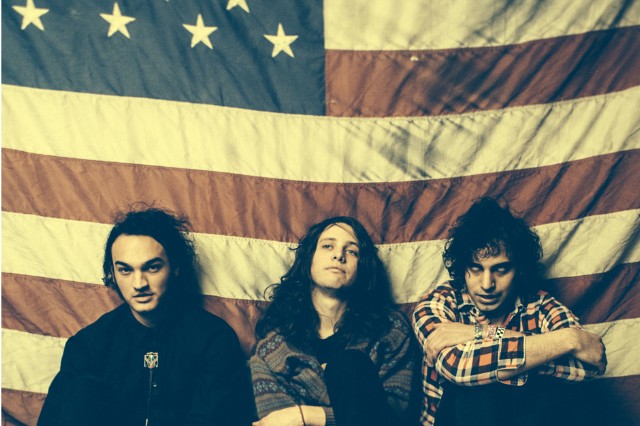 When the Night Beats announced their new album earlier this year, I couldn't wait to hear it, especially since it boasted a recording session at Nashville's Easy Eye Sound Studio with The Black Keys' Dan Auerbach and a line-up of eminent Nashville session musicians…but I hate to say it Night Beats, it didn't do it for me.  This record is a bit too polished for my liking and I'd like to know where all those jagged rough edges and gruff r&b, garage-rock sounds have gone?  Though I'm not here tonight to dis their new material, for I've too much fondness for this band and appreciate that things change and sounds evolve.
So I'd instead like to go back, back to the more raw exploits of the Night Beats; back to their darker, angst-driven bluesy sound.
In 2013 the band released second album Sonic Bloom and from this crawls the dingy, brazen and rather sinister Rat King.  Its literally brimming with feedback-laden guitars, gloom-sodden bass and snarling lyrics with vocals that grow "Crawling on the floor/Better lock your door/I'm the rat king/Digging through the holes/Looking for your soul/ I'm the rat king."  Edgy and sinister, this is how I like the Night Beats to sound!!…Check it out above and watch them perform the song live below.