---
In addition to running his own label (Faux Discx) and playing in the band Cold Pumas, Brighton's Dan Reeves also manages to find the time to record as a solo artist.
Releasing his lone material under the moniker "Soft Walls", Reeves shared his debut self-titled album in 2012 and less than a couple of years later followed it up with his 2014 Trouble In Mind debut, No Time (a title that seems apt for a man with so much on the go!).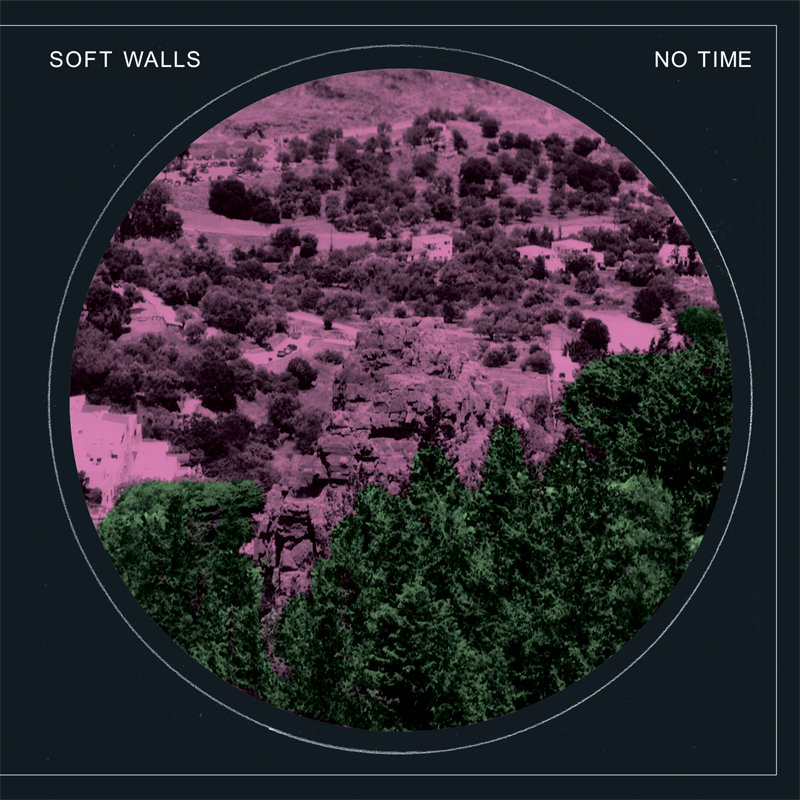 Recorded from home with the aid of a borrowed 8-track, Reeves laid-down the record with a very specific vision in mind; that being a to compose a selection of interlaced tunes, all with the continuous theme of time…as he describes "No Time's" ten songs are meditations on the passing of time itself and the preconceived notions (both external and internal) of what you can and should be doing with it."
Never Come Back Again bounces along to a fast, hypnotic beat, its pace is brisk and the constant psych-based melodic drone induces a natural meditative state.  Bubbling under the surface the deep hum of a head-bopping bass line keeps things moving, almost re-enforcing lyrical tidings that time doesn't stand still and once its gone, 'it will never come back again.'  The juxtaposition of this hard-pressed rhythm verses the dreamy vocals offers an urgency-verses-complacency message and when time does vanish so quick, its good to keep a check of where you at and this track certainly encourages this!…..and I have to ask, but am I the only one that keeps thinking of The Fall's Two Steps Back when I listen to this??..quite probably…..
Listen above.