---
Still one of my favourite live shows I've seen this year, New York's Bodega are to drop their new mini album tomorrow. Entitled Shiny New Model, the 7-track release follows Endless Scroll, their absolute corker of a debut album which they released last year.
Covering themes such as, history alive in the present, the sadness of modern consumption, adultery via sexting, and a song set inside an actual bodega (Shiny New Model), the vinyl and CD will feature an extended improvised version of the group's staple track Truth Is Not Punishment.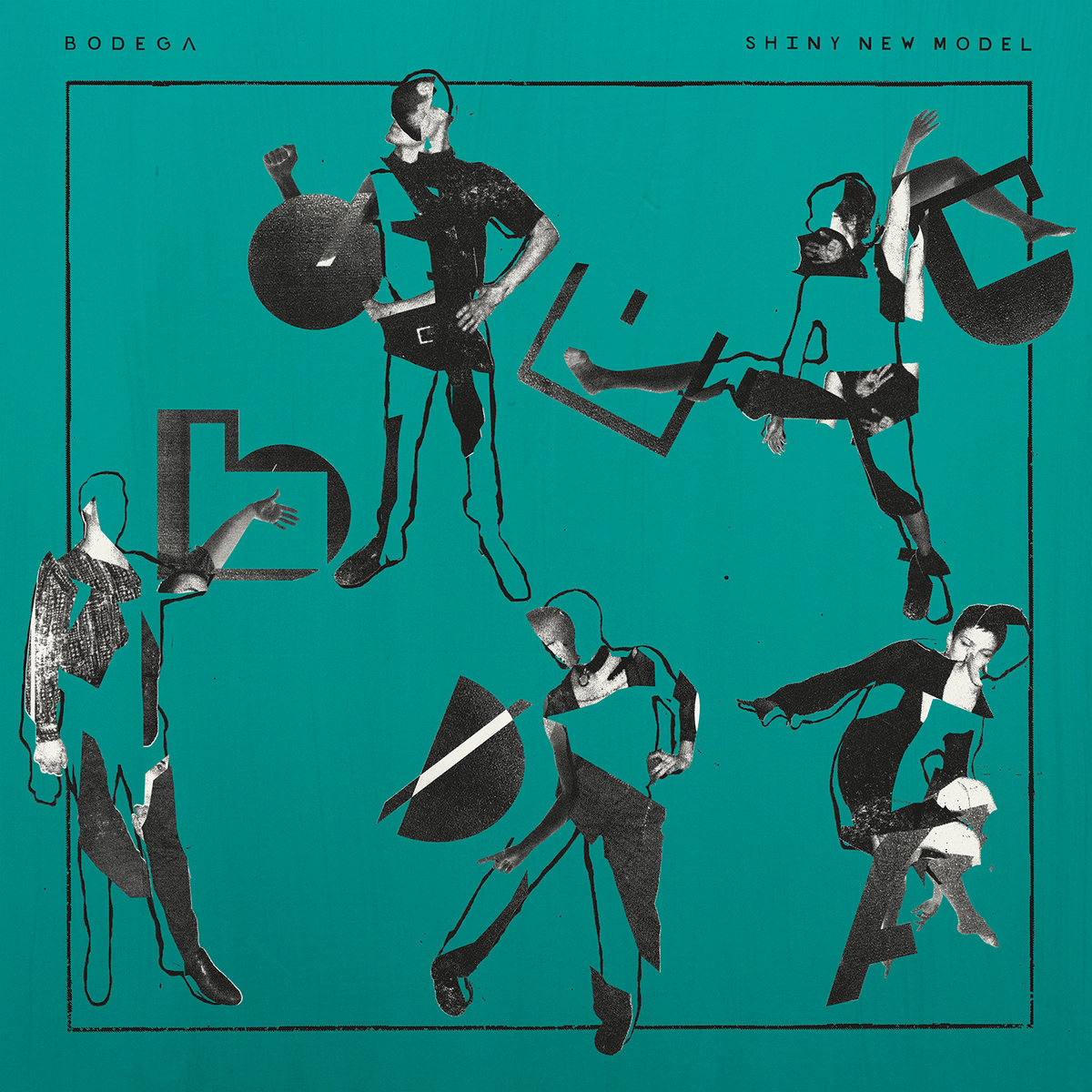 Released as a single from their forthcoming record comes the cool strut of Knife On A Platter.  A far slower and more leisurely affair than previous works, but by no means any less tense and gripping.  Their sound defines them and acts as a firm foundation for all new tangents to pivot from; heavy bass and addictive rhythmic vocal interactions are a staple part of Bodega's hearty diet and they never ever fail to deliver a hearty feast of audio treats!
Speaking of the new track the band explains how Knife On The Platter "is a narrative song : I was imagining a top notch Gena Rowlands-esque actress who is cast in a mediocre gothic who nonetheless elevates the script's schlocky material through her absolute commitment to authentically live each moment of the play…"  
"She performs as if the gods are watching – she 'acts' as if each gesture will be set in stone for the future to see. That's a show business trick – when performing imagine your heroes are in the room. You will no longer mess around. Twice in the song Zeus responds via the lightning striking from Madison's guitar.  That's the thing: even when you are totally alone and lost – someone is (or will always be) watching your actions. Choose wisely"
Shiny New Model releases tomorrow, grab your copy from here and check out the video to today's song below…