---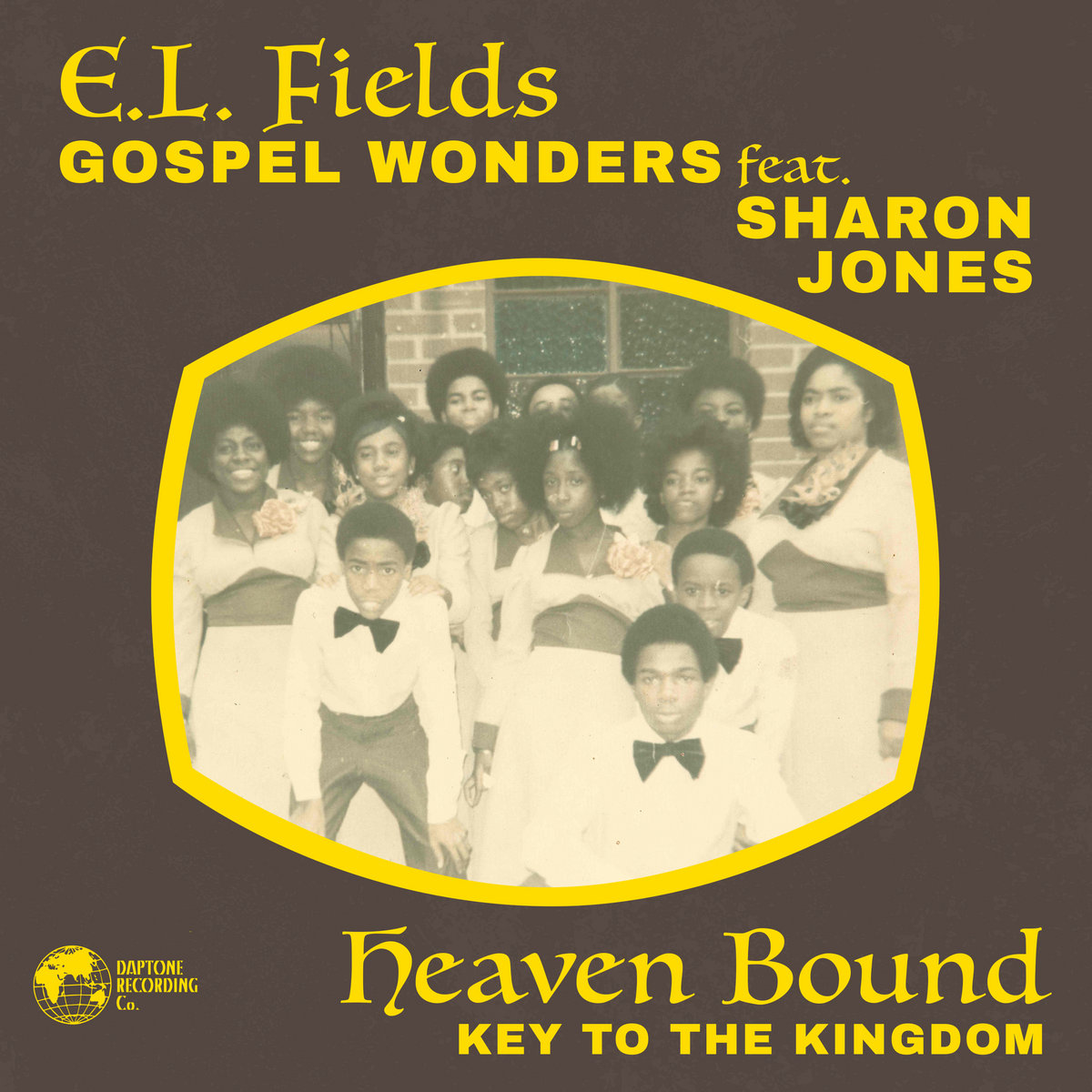 Even in her mid teens Sharon Jones was honing her songwriting skills, sharpening her natural musical creative attributes as she began composing music.
Today's song is testament to her raw talent and, coupled with one other track entitled Keys to the Kingdom, these two songs were to be her very first recordings.  Laid down in the mid-70's in a church in Brooklyn, Heaven Bound / Key To The Kingdom are two very soulful slices of 70's era gospel-funk.  Both were written and arranged by Sharon Jones when she was just 17 years old!
Last week Daptone Records released these very first recordings by Sharon Jones, issuing the single in a picture frame style sleeve with easel-back, accompanied by a two-sided print of Sharon's High School photo and backed with a group shot of the Gospel Wonders! Heaven Bound sails a soulful ship of funk goodness with Sharon Jones' voice at the helm and the E.L. Fields' Gospel Wonders the uplifting waves that steer this melodic vessel!  Two gems from the archives of Sharon Jones' extensive catalogue and evidence of her brilliance right from the start….not that we really need any convincing!
Check it out above and grab your copy of the 45/download from here.