---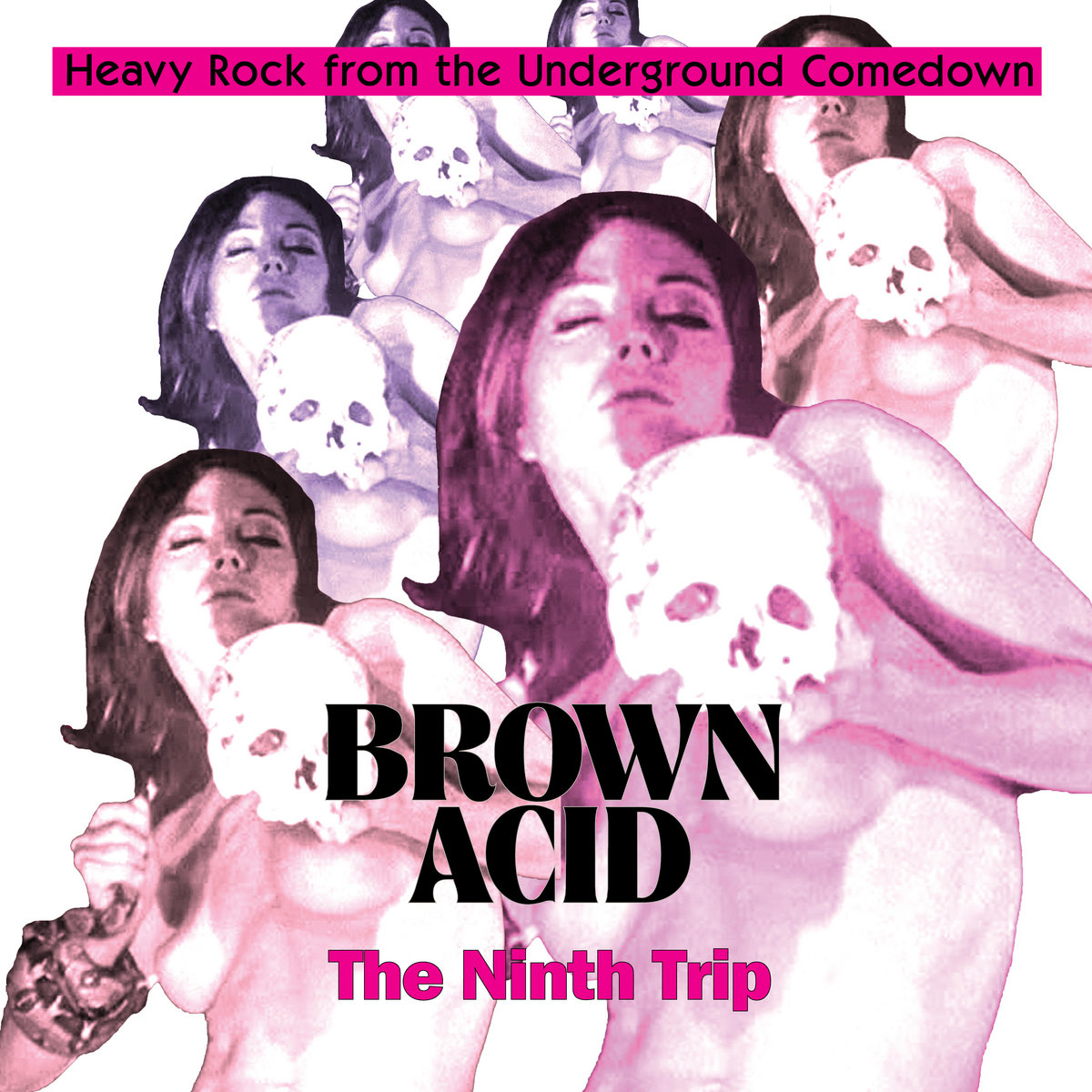 Released via California's Riding Easy Records on Halloween this year comes the ninth edition of the fantastic compilation series Brown Acid. 
Featuring long-lost vintage 60's/70's proto-metal and stoner rock singles, Brown Acid: The Ninth Trip unearths lost sounds from long forgotten times; all of which have been discovered by Lance Barresi, co-owner of L.A/Chicago retailer Permanent Records.
Through incredible persistence in tracking down this collection of rare singles from the 60s and 70s, Barresi got together with Daniel Hall of Riding Easy Records in order to assemble a selection of songs that's hard to believe have remained unheard for so long!
Speaking of the process, Barresi has described how, "I essentially go through hell and high water just to find these records. Once I find a record worthy of tracking, I begin the (sometimes) extremely arduous process of contacting the band members and encouraging them to take part. Daniel and I agree that licensing all the tracks we're using for Brown Acid is best for everyone involved.  Tracking down the creators gives all of these tunes a real second chance at success.  There's a long list of songs that we'd love to include, but we just can't track the bands down. I like the idea that Brown Acid is getting so much attention, so people might reach out to us." 
Drenched in sorrow and anguish, Fiberglass Vegetables' aptly titled Pain is a heavy psych-drenched lament with a raw garage sound of howling guitars and blues-tinged vocals. Check it out above, find it on the record and listen/order the whole of  Brown Acid: The Ninth Trip from here.