---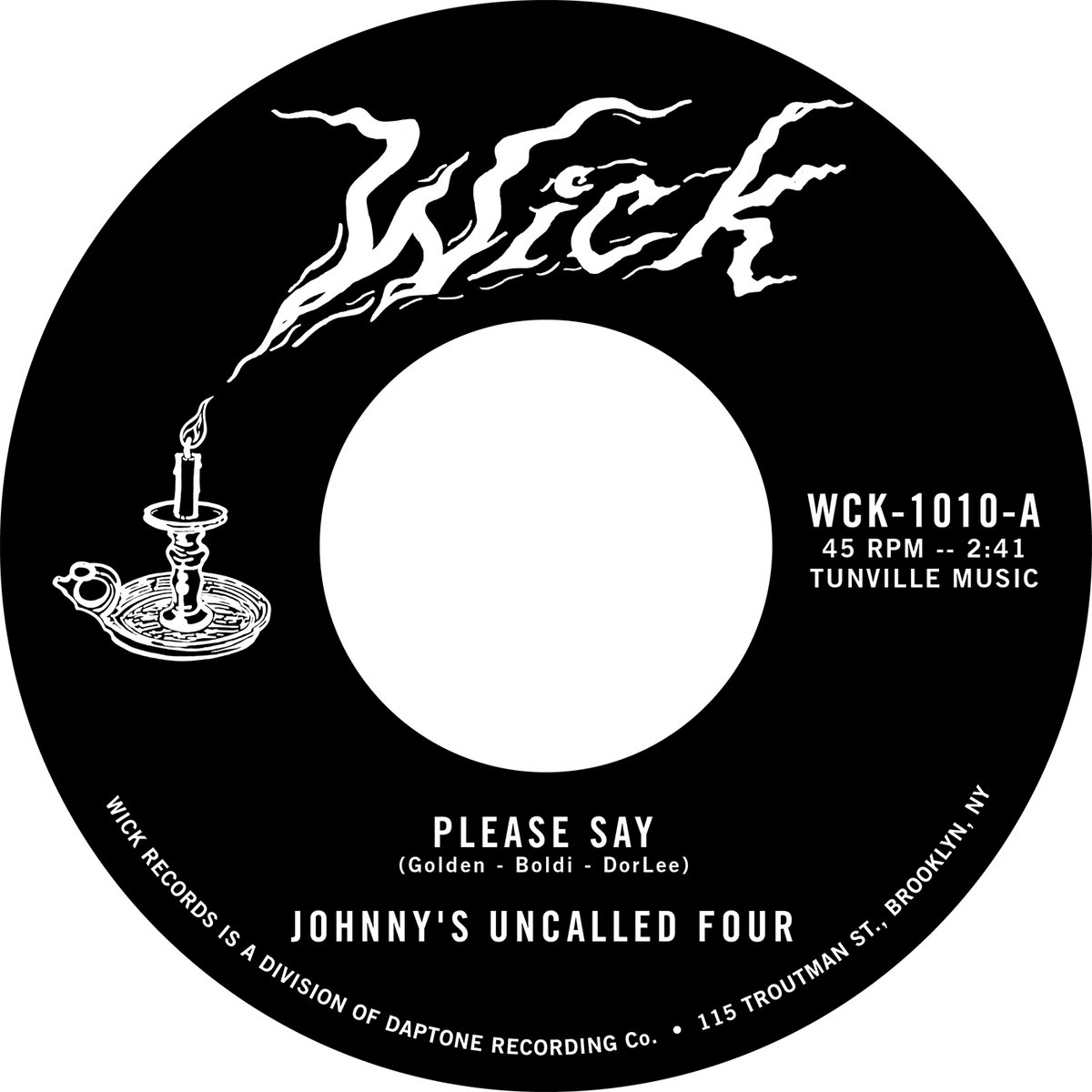 Consisting of John Golden (the head "Johnny" – vocals/guitar), John Herron (rhythm guitar), Don Davis (bass) and Dennis Beery (drums), Johnny's Uncalled Four were a four-piece from Ohio…though with a name like this, I didn't really have to point out that there were four of them!
Releasing only a couple of 45's in the mid 60′, their music has all but disappeared into obscurity, but for the first time in 55 years, Daptone's Wick Records are to reissue two of their classic and very sought after singles on vinyl!! On the A-side is their 1965 track, Please Stay, which was originally released via the groups own 'Magic Label'. Featuring on the flip-side is Daydream, an instrumental dream which was first released in 1964 as the b-side to their insanely rare debut single (Shortin' Bread), which came out on the obscure WAM records label.
Please Say was recorded at the infamous Gateway Recordings in Pittsburgh, and penned by singer, John Golden – and if the name sounds familiar that's because it is thee John Golden of Golden Mastering fame. The track is a moody, angst driven slice of teen garage rock which, flourished with lashings of twangy psych guitar, was ahead of its time and a hint of the good the things to come as psych-rock exploded into full-swing a year or so later!
The single releases this Friday but you can listen/digitally purchase today's track and pre-order the vinyl from here.