---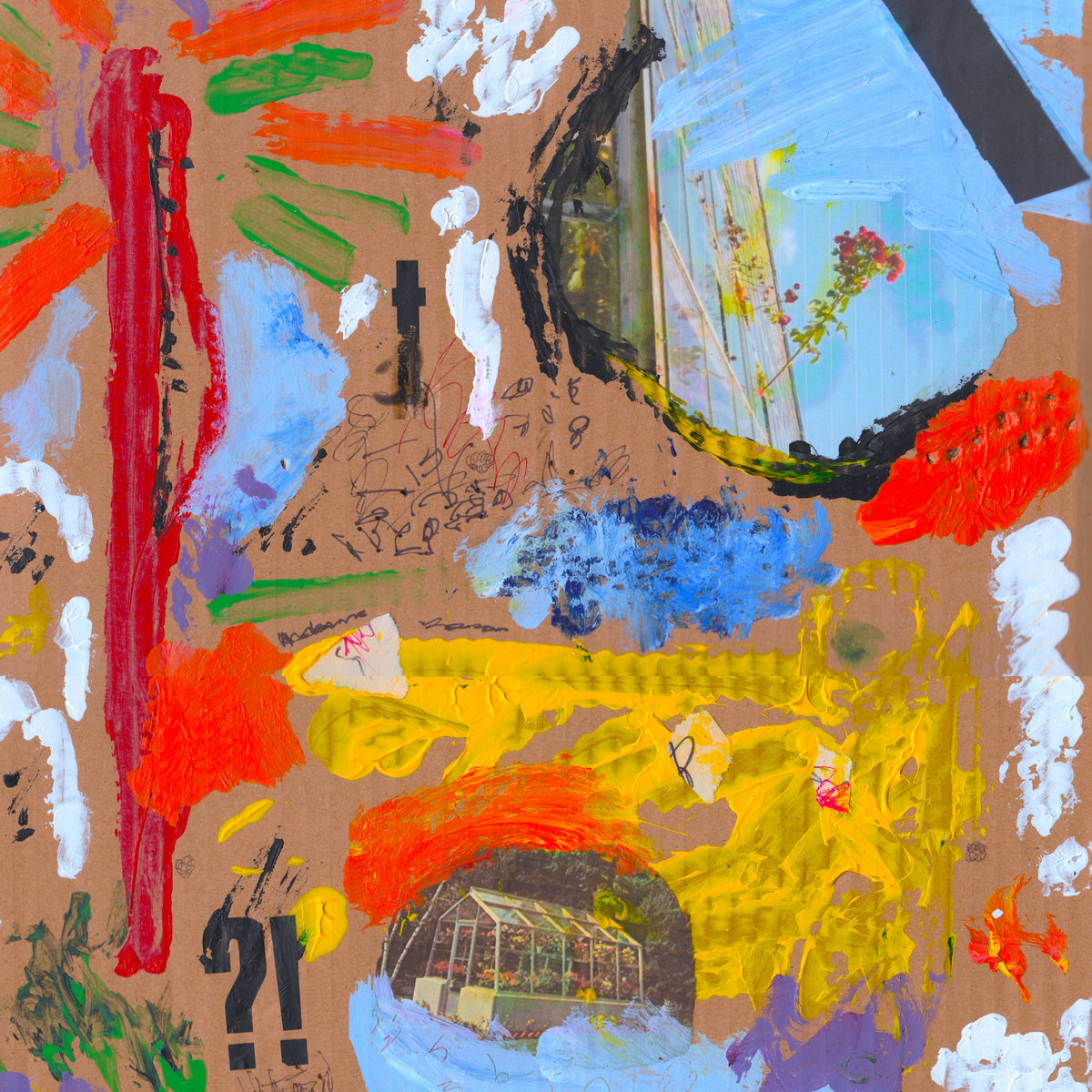 "'THE STICKS' is a schizoid paranoia epic. A WARNING re: your move to pastoral Tory environs with too little to do. Take Heed! It was recorded live with whiskey @ 4am post late night band trip to cinema."
Today I present you with a success story of a band who's fine DIY ethics and sheer determination has landed them some well-earned recognition!  The Cool Greenhouse are an unrelenting five-piece, post punk band with plenty to say – and are fully equipped ear-catching way to say it!!
Compared to the likes of The Fall and Sleaford Mods, the band hails from London and are fronted by the lyrical wizard that is Tom Greenhouse.  Exploring topics from pop culture, politics and cautionary tales, Greenhouse's lo-fi creations are defined by his (sometimes) humorous lyrics and signature sound of hard-driven riffs and biting social commentary!
Due at the end of May via Manchester's Melodic Records, The Cool Greenhouse are to release their self-titled debut album, a record that has been mastered by Mikey Young (Bodega, Amyl and the Sniffers) and produced by Phil Booth (Sleaford Mods, Jake Bugg).  Speaking of the record Tom Greenhouse has explained how, "I wanted to hear repetitive music that wasn't pretentious.  The mission was to make long, repetitive pop music that wasn't boring. I soon realised I could do that through focusing on the lyrics."
First single, The Sticks is a mighty chunk of hearty post punk, demonstrating the coolness of Greenhouse's lyrical prowess perfectly!.  Steered by hypnotic riffs, this word-fuelled craft heads into galactic realms as whirling, siren-like keys echo in the background, sounding off like cosmic alarm.  It's edgy, yet welcoming, fronted by half-spoken lyrics that transmit their message with rhythmic clarity; drawing you in as it entrusts your ears with these amusing social observations,  I this it and I love the originality of the lyrics! I mean, where else have ever heard a line about Kermit the frog doing up his flies!?
Read them all below, listen above and pre-order the album from here.
Well you can go a bit nuts out here
Spending all day looking for your cigarettes or your glasses
Or plugged into high-minded conspiracy theories
About all the piano-playing cats,
Trained by the government and uploaded by devious civil servants 
to subdue your mind
And I guess that's why they say that musical pets 
are the new opiates of the masses
But just don't forget 
That nobody actually says that 
And It's true
The true oddballs are stationed in the market towns
And all you meet 
are ex-military personnel 
with dark browsing histories 
Or children's entertainers 
with questionable intentions
And all the village shops
And all the village shops are definitely manned by robots
So is this the kind of catharsis you were  after?
Strange shapes appear in the mirror when you're not there
And you can hear people's skin crack at regular intervals
When the sun comes out
They're all engaged in projects of a strange nature:
Fixing watches at the weekends
Or handing out unintelligible leaflets  
for no reason
They've got your number
They'll be seeing you
Better stay in from here on in…
And sometimes when you close your eyes
There's grinning Jimmy Saville's painted on your inner eyelids
Other times it's Yoko Ono's on treadmills 
stretching out into infinity
Or there's Kermit the frog doing up his flies
On the beach on repeat
These things all reinforce the need 
for a proper occupation
Find clipped toenails still growing near the basin
A little camera in the shape of a bit of eggshell in the bread bin 
Surveillance wires disguised as bits of spaghetti 
down the side of the oven
Today the birds are flying unusually low to the ground
And the insects are flying unusually close to the clouds
There's all sorts of inversions that you need to get your head around
Clerical workers are lurking in the long grass
With remote controls, dog shit bags and their sons
And God only knows, what they've been feeding the ducks
And God only knows, what they've been feeding the ducks
And God only knows, what they've been feeding the ducks
Make some elderflower wine, or some sourdough
Well that's the kind of thing you're meant to do around here
Wrap it up in old brown paper and you can sell it for a fortune
To all the city weekenders 
If only you didn't have the weird feeling 
that your arm is not your arm.
And the strange plants growing in the outcrop near the village
Have been plagiarising your dreams. 
And everything's conducted in hushed tones
In the market towns