---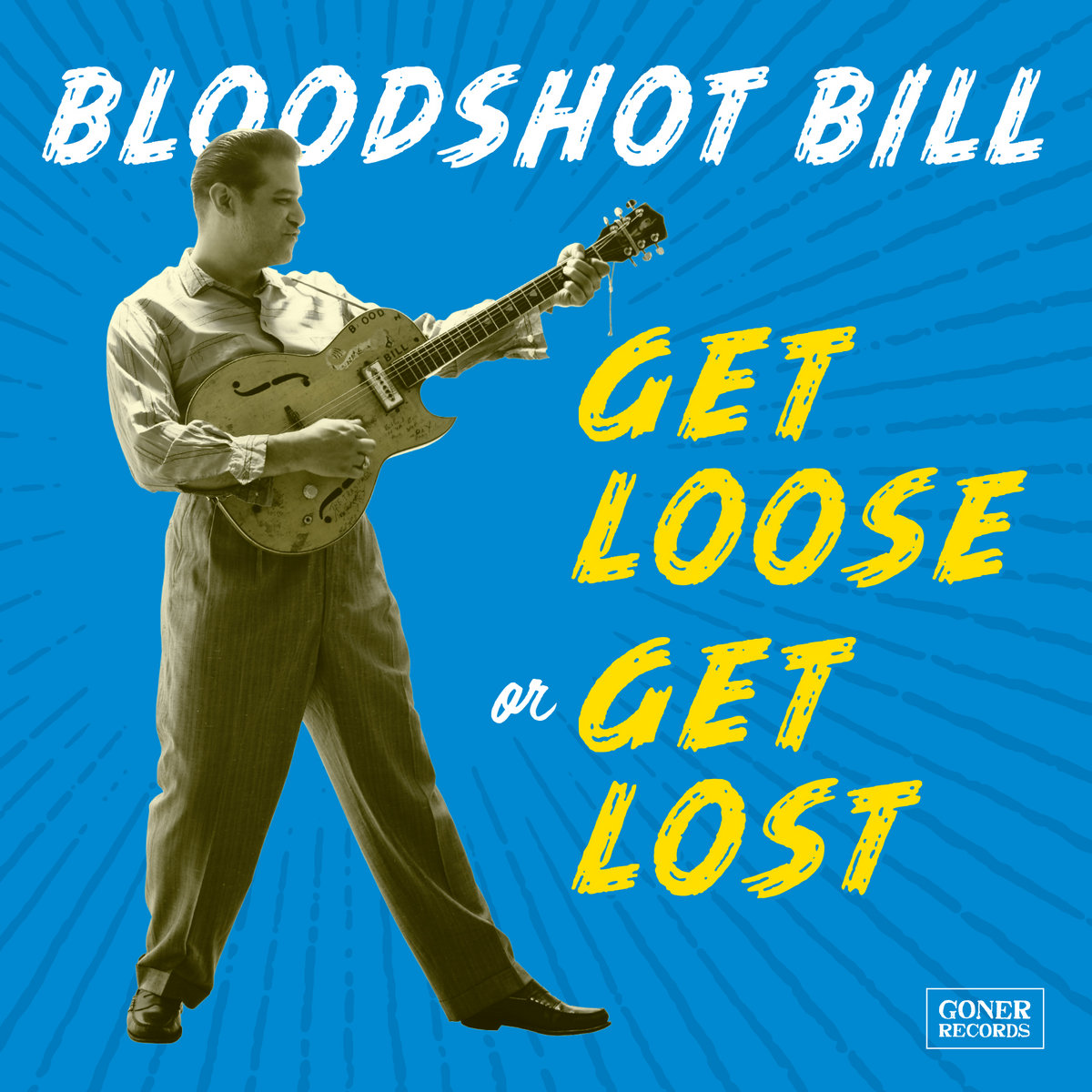 He's a seminal punk, a true wildman who blazes his own path to honky tonk hell with a bottomless repertoire of desperate rock and roll and insatiable R&B……….
Touring mostly as a one man band, Canadian singer-songwriter Bloodshot Bill started out in Montreal in 1998.  Equipped with just a guitar and stomp board, this musician has come far, with over 35 releases comprising of seventeen albums and over two-dozen singles!  For over twenty years, Bloodshot Bill has shouted, snorted, cooed and crooned his way through his take of wild primitive rock'n'roll, touring the world whilst collaborating with the likes of Jon Spencer, King Khan, beat poet Charley Plymell, Mark Sultan, the 5678's, Shannon Shaw, Deke Dickerson and many others!
Clearly a productive man, Bloodshot Bill also has his own brand of hair grease called "Nice'n'Greasy", produces his own lip balm called "Bloodshot Bolognaise", as well as owning a custom made amp designed Richtone.
Named "Rockabilly Artist of the Year:Male" at the 2020 Ameripolitan Awards, Bloodshot Bill released a brand new album yesterday! Does this man actually rest?!!! Get Loose or Get Lost is his second album for Memphis' Goner Records and with this comes another world tour!
My Heart Cries For You is instantly catchy and authentic! Proving that tenderness can still have a whole lot of rhythm and drive even though its heart is heavy and lost in lonesome limbo….It's a great track! Check it out above or below and purchase your copy of Get Loose or Get Lost on Bloodshot Bill's Bandcamp page here.