---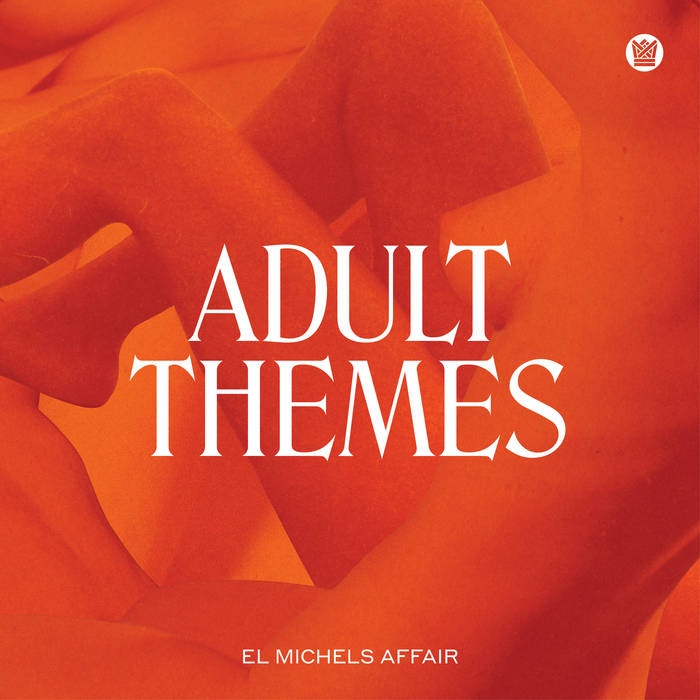 "One of the beautiful things about instrumental music is that the listener can decide what the narrative is. With 'Adult Themes' El Michels Affair has created a "choose your own adventure" in musical form….." 
Yesterday, Leon Michel's New York-based Funk/Soul instrumental band, El Michels Affair released a brand new offering from their upcoming Adult Themes album.  Life of Pablo is the third single from this LP and sees Leon's song make his first appearance on record as he intros the song with an epic arrangement and a moving mood.
Described as being "like a trip through the birth canal…" the track nestles into an ebb and flow pattern after making quite an entrance!  Yes, this intro is bold that's for sure and as it carves out a dramatic threshold for which you expect the song to continue, it breaks and dips into a smooth flow of soft, lush tones and the contrast makes you feel giddy.  Then it builds again in orchestral waves as one facet compliments the other with loud, soft duality.  Check it out above.
In Big Crown's album notes they had this to say of the record:  This album takes the band's "Cinematic Soul" aesthetic literally and sends the listener on a journey through a whirlwind of moods and energies.  Adult Themes marks the long awaited, highly anticipated return to an album of original compositions from El Michels Affair."
Adult Themes is out on Big Crown Records on May 8th. Pre-order your copy from here.