---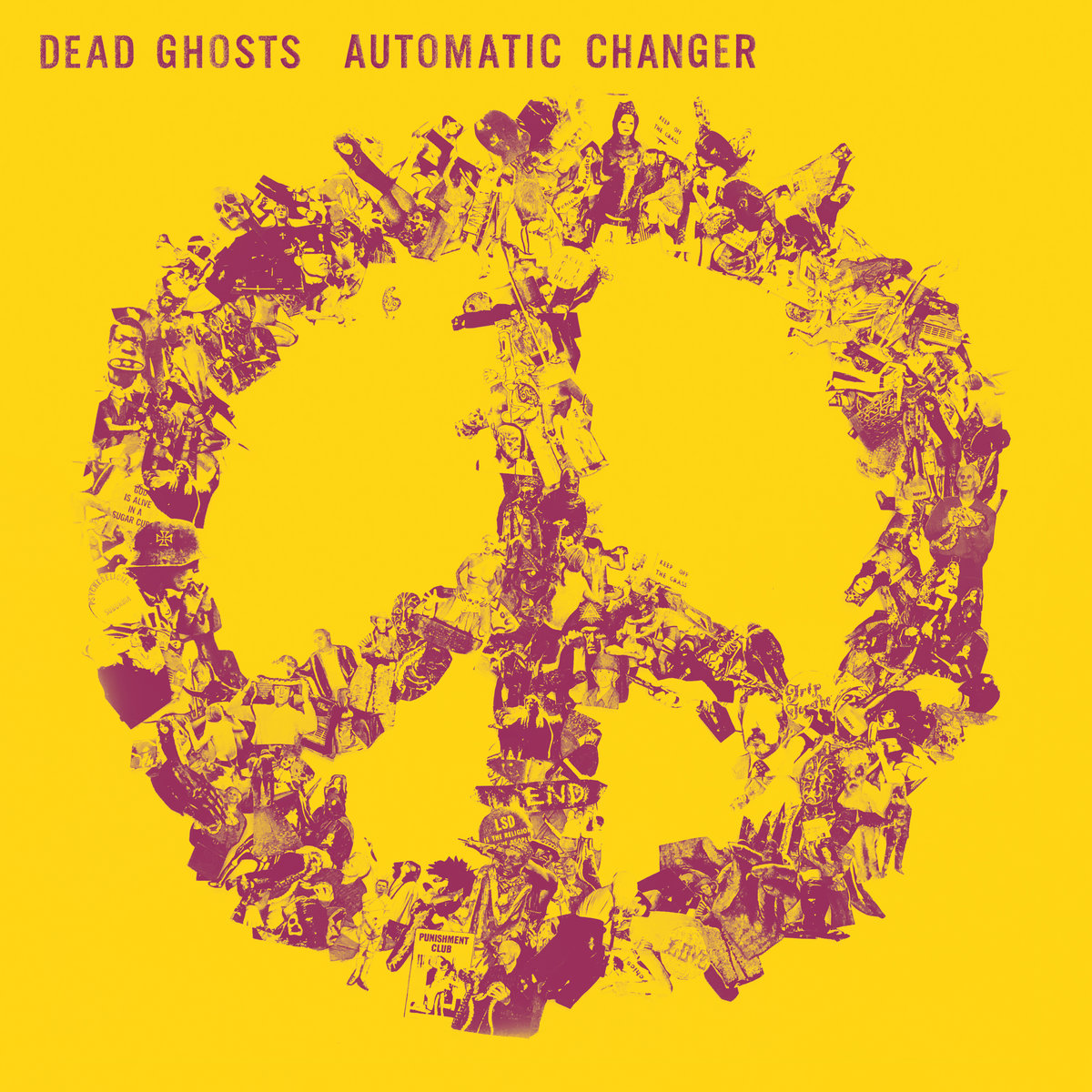 Though they may hail from Vancouver, British Columbia, The Dead Ghosts sound like they have sprung from a past era; leaping forward 50 years to grace our lucky ears with an authentic sound of golden times!
Signed to LA's Burger Records the five-piece formed nearly a decade ago, erupting with their own distinctive blend of swaggering, psych-infused lo-fi blues- rock.  Their initial desire to assemble the band was only to feed their "desire to hang out, listen to records and play music", and the band have since explained how "We had no vision at all. We just wanted to play house parties or something–that was the limit of our aspirations."  Defying their own expectations, by 2015 the group had released two more albums!!
Last Friday the band released their latest album, Automatic Changer, and though I've barely got beyond the opening track, I'm already bought on the first song!  Their latest offering is a record that formed over the past half-decade and serves as a sort of collage of the band's experience and changing songwriting over that period. Vocalist/guitarist Bryan Nicol said of the writing/recording process and the resulting album, "parts have been recorded in a studio, our basement, and a barn. Some songs are abstract, lyrically built around words we like the sounds of and others are more personal."
First track, Freak cuts straight to the chase with its acid-drenched fuzz-guitar beckoning you in like an unfurling snake charm!  You don't even get chance to think about it, one minute you are just sitting there and in the next thundering heartbeat you are plucked from the ordinary into this sonic abyss of kaleidoscopic wonder!  It's brutal and I love it!!
Check it out above and listen/purchase the rest of Automatic Changer from here.