---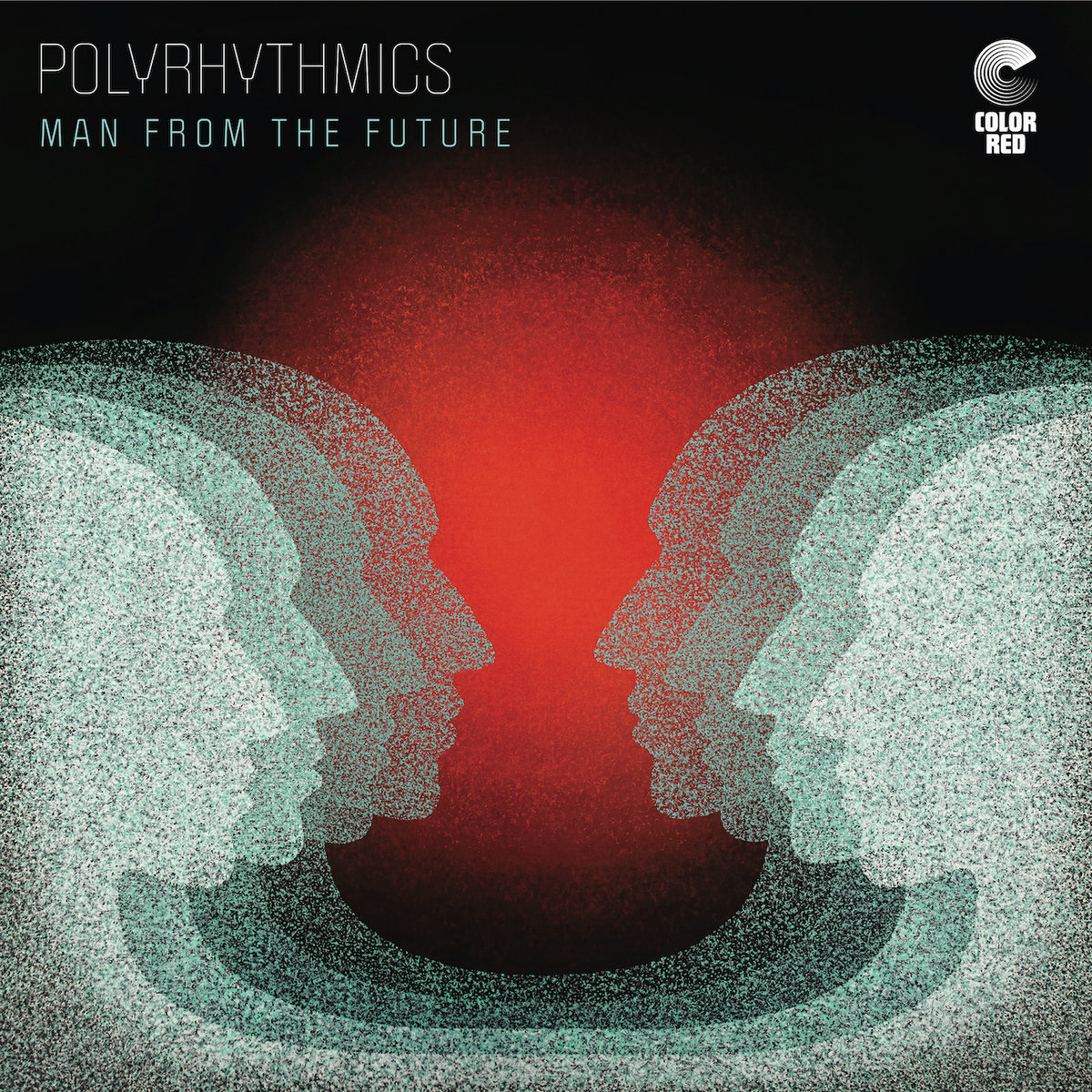 "Slipping through the cracks of infinite timelines, Man from the Future just can't put his past behind him. His journey can be filed as a score for breaking the space-time continuum……."
What a fantastic way to compile an album!! Each band member contributing to the composition process, each tune telling its very own story and each story entwining into another as these audio narrations build into Seattle's funk purveyors, the Polyrhythmics, enticing sixth album!!
Extracting particles from their previous LP, Caldera, their latest offing is entitled Man From The Future and over its eight tracks paints vivid stories that bridge the gap between the past, present and future as it brings them together on one platform.  The record was created whilst the eight-piece funk band were staying at a mountain retreat and if this soothing location were not enough on its own to free a creative mind, the group found themselves completely snowed in!  Using this to their advantage they got lost in composing and spent 72 hours solid running grooves and fusing ideas together! "Time was not an issue," explains drummer Grant Schroff!!
Now in their tenth year of performing, the Polyrhythmics have spent a lot of time reflecting on past releases and for their latest album have amalgamated the sounds and genres from the last decade, throwing this into what has become a very eclectic and dynamic new mix! Grant Schroff explained of this process how, "We learn so much about how to get the sounds we want—and we do this ourselves. Every record we make, we build off the experiences of the last record."  The album was recorded at Studio Aleph and engineered and mixed by the band's bassist Jason Gray at Blue Mallard Studios. It was then mastered by Doug Krebs of Doug Krebs Mastering. 
Man From The Future is highly evocative and from its exotic and progressive instrumental soundscapes comes an array of genres and styles.  Eight minds exploring together as one, with dramatic soundscapes and cinematic melodies unfolding over rhythmic peaks, melodic ravines and mysterious passages.  First single Chelada is curious and journeying, taking you into alluring realms with its middle eastern tones and stirring groove. Check it out above and listen/order the whole album (released earlier this month on the Color Red label) here.