---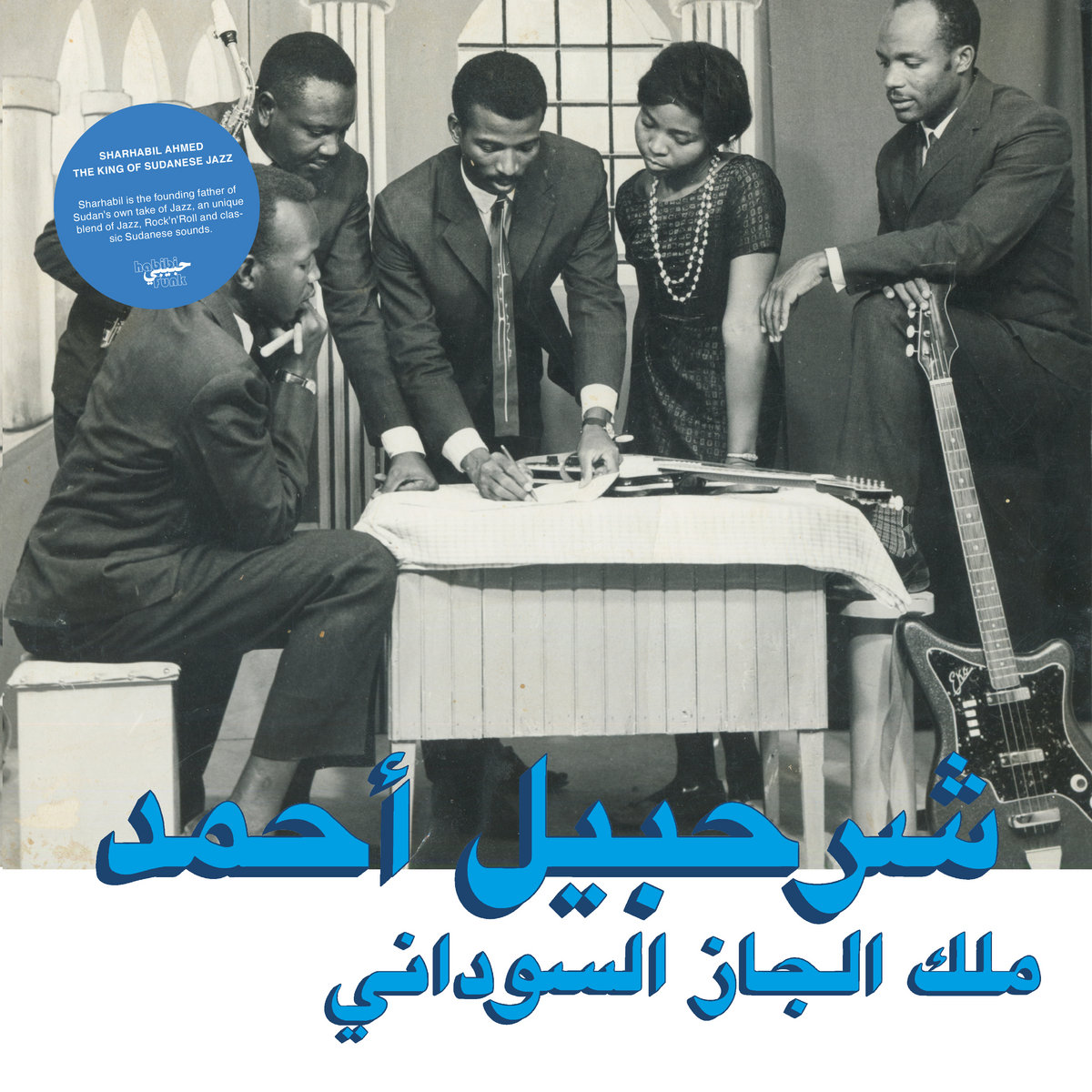 When a song dances and sparkles into your ears and starts in such a joyous way, you can't help but feel instantly elated! I mean, who wouldn't welcome such a feeling? So, if you like the sound of an immediate boost, today's burst of sonic sunshine may be just the thing!
Courtesy of  the great Berlin-based Habibi Funk Records, we are to be introduced to the "King of  Sudanese Jazz", Sharhabil Ahmed via an upcoming album due later this summer!  The record, entitled "Habibi Funk 013: The King Of Sudanese Jazz," celebrates the work of this Sudanese jazz musician, sharing the vibrant sounds of this pioneering artist over seven dynamic (and often groove-laden) tracks!
The sound of Sharhabil Ahmed has been described by Habibi Funk as a "unique combination of surf, rock'n'roll, funk, Congolese music and East African harmonies." It's a crazy fusion that erupts like dynamite and lingers like a thousand rays of tingling sunshine! It's a sensation overload!
Born in 1935, Sharhabil aimed to modernise Sudanese music by incorporating western influences and instrumentation alongside Haqiba –this being a predominately vocal style that sound tracked weddings, family gatherings and parties, as well as the oud.
"Haqiba drew inspiration from indigenous Sudanese and other African musical traditions in which backing singers clapped along rhythmically and the audience joined in both song and dance. The lead singer's incantations induced a trance-like experience in which spectators swayed along to the rhythm of the beat"- as Gamal Nkrumah wrote in a 2004 article Al Ahram Weekly newspaper.
Included in the release Habibi Funk Records have included a selection of music from across Sharhabil's career, alongside interviews and archival photographs.  In these interviews Sharhabil describes how, "In Europe, the rhythms of swing and tango were being replaced by jazz, samba, rock'n'roll. We were influenced by this rejuvenation in Sudan, too.  I started out by learning to play the oud and traditional Sudanese music, and got a diploma from the music institute of Khartoum University. But my ambition was to develop something new…"  After listening to his music there is no doubt that he more than achieved his ambition – this is such a diverse sound!!!!
There is a wealth of information accompanying this new album and if you like what you hear, I strongly recommend you have a read through on the release page here.  You can also pre-order the record (due on 10th July) from this same link!