---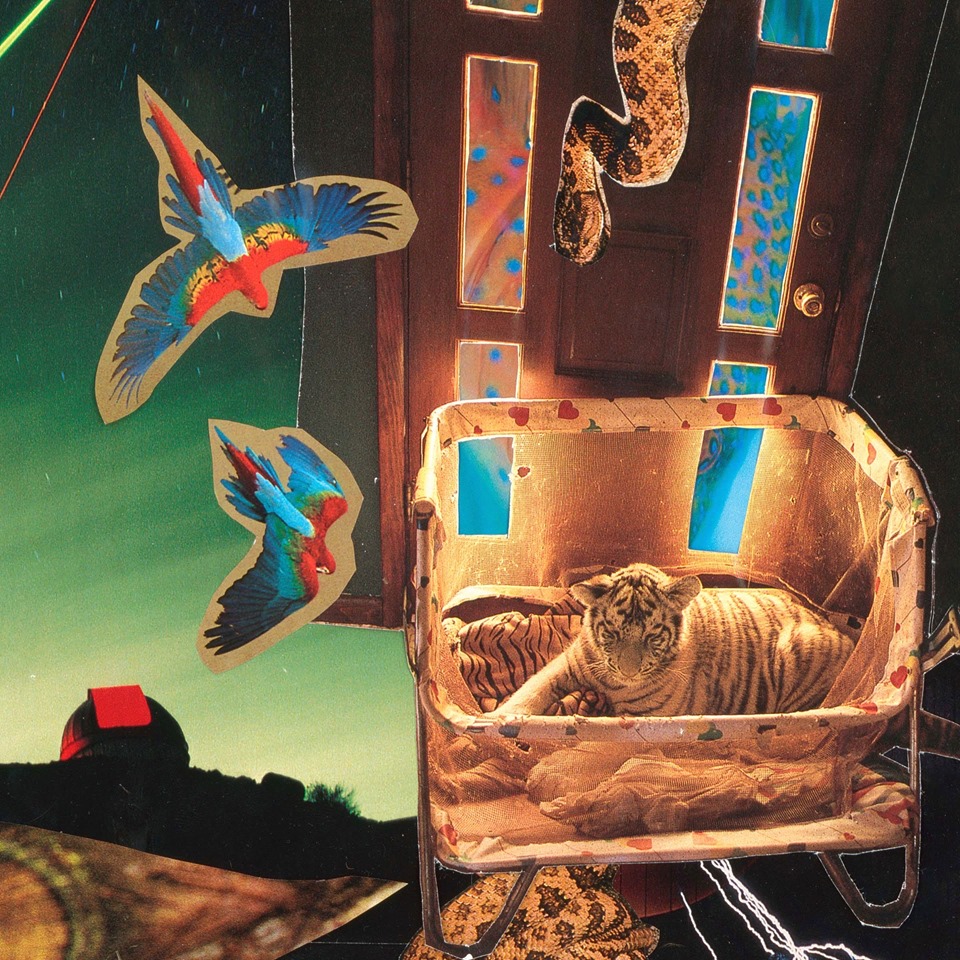 Lightning orchestra is a syndicate of interstellar sorcerers and deranged mutants masquerading as a band of human musicians from the planet Earth.
They would like to wish one and all…
FREEDOM OF CREATION!
ECSTATIC CELEBRATION!
Last month this collective of self-proclaimed "intersteller sorcerers" blasted their way into my orbit, showering my ears with a billion sonic stars as they delivered a message to unite and heal our troubled cosmos.  Their vibrant sound is bold and bright, capturing the imagination as speaks to our consciousness through a language of rhythmic and melodic brilliance.
Made up from a loose network of up to thirty musicians, Lightning Orchestra originally formed as the brainchild of bassist/vocalist and multi-instrumentalist, Travis Murphy.  Their sound nods to the likes of Hendrix, Isaac Hayes, Orchestra Poly-Rythmo, Fela Kuti, Sun Ra and Talking Heads for inspiration and interwoven into every fibre of this sound can you hear fragments of these influences ringing out.
Following on from May's debut single, For Those Who Are Yet To Be Born, comes second track, White Tiger.  With flashes of Funkadelic-esque vocals echoing repeated hypnotic lyrics, Afrobeat rhythms scatter beams of percussion throughout this cosmic soulful anthem.  To say this is every bit as cool as their first single is something I'm delighted to endorse!..but don't take my word for it, check it out above!
Lightning Orchestra's debut album, Source and Deliver, will be released via Acid Jazz Records on 10th July and will be available on neon yellow vinyl, CD and digitally! If you like what you hear you can pre-order the album from here
White Tiger

Freedom of Creation Ecstatic Celebration
white tigers in the sky
a bridge between yours and mine

the common place, the true divine

between these swells where two waves meet
we swim and dive and kill and die
mastery enfolds it's prey inside

twixt pain and fear, laughter and mirth
oh I believe you, please say that forever
roll over and over, before into never

this passion so ghosted, alive in a mist
a nuclear explosion unleashed in a kiss
freedom of creation ecstatic celebration

white tigers in the sky

heed and devour the invitation
implode through the torus of no return
immersed in a white blindness
I knew what was there to know

through elastic barriers of darkness
moving inside what I am and will be

my God are you here, at my feet, on your knees
I'll sink through the floor,
please…please… please…
oh, and, what was your name again

Freedom of Creation Ecstatic Celebration
white tigers in the sky