---
Set up by the late Henri Debs during the late '50's, Disques Debs was a label that ran out of Guadeloupe.  Both the label and studio have continued to run for over 50 years, releasing  over 300 7" singles and 200 LP's in that time.  Covering styles varying from early biguine and bolero to zouk and reggae, Debs played a pivotal role in bringing the créole music of Guadeloupe and Martinique to a wider international audience.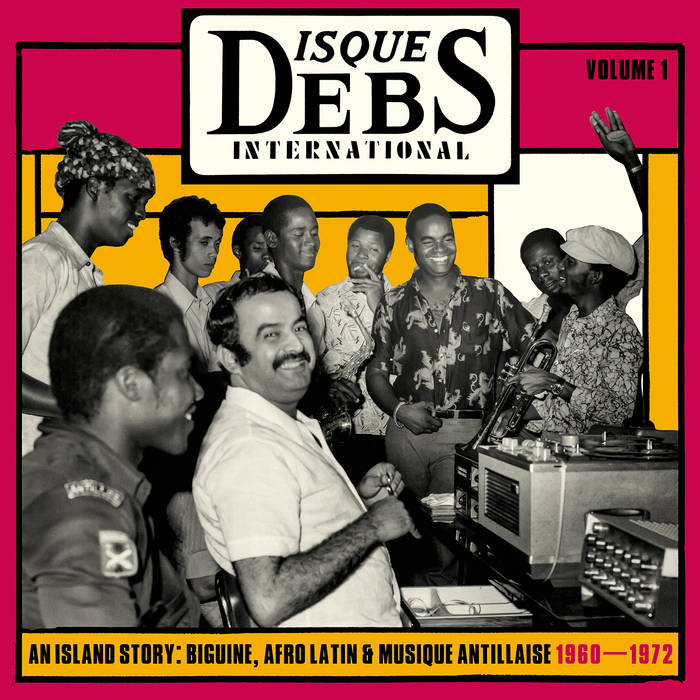 Two years ago Strut Records released the first volume of their fantastic Disques Debs International series. Showcasing archived material from this French Caribbean label, this illustrious collection of songs contains 21 rare tracks of Afrobeat, Caribbean, Afro-cuban, Jazz and reggae orientation.  The mix of Latin-meets-afrobeat is a treat and the whole album is a joyous celebration of these delicious fusions!
Today's song features on this collection and comes from an artist I featured a few years back  who was signed to the Disque Debs label (check that post here).  Originating from 1950's Trinidad, Cyril Diaz was renowned for the "rich and smooth tone" of his tenor sax playing, creating fine Cuban-calypso sounds and traditional Latin tunes with his music.  Together with his Orchestra, this band released music for over ten years.
Feeling Happy was first released in 1963 as part of a 4-track EP entitled, Carnival Bachhanal.  As you may have guessed from the title, this upbeat instrumental offers just over two minutes of cheer and if I had my way, it would last at least twice as long! It's swirly melody brings joy to even the most sullen of days..this I can wholeheartedly corroborate!
Listen above and (I strongly recommend) check out the rest of Strut's Disques Debs International compilation here.