---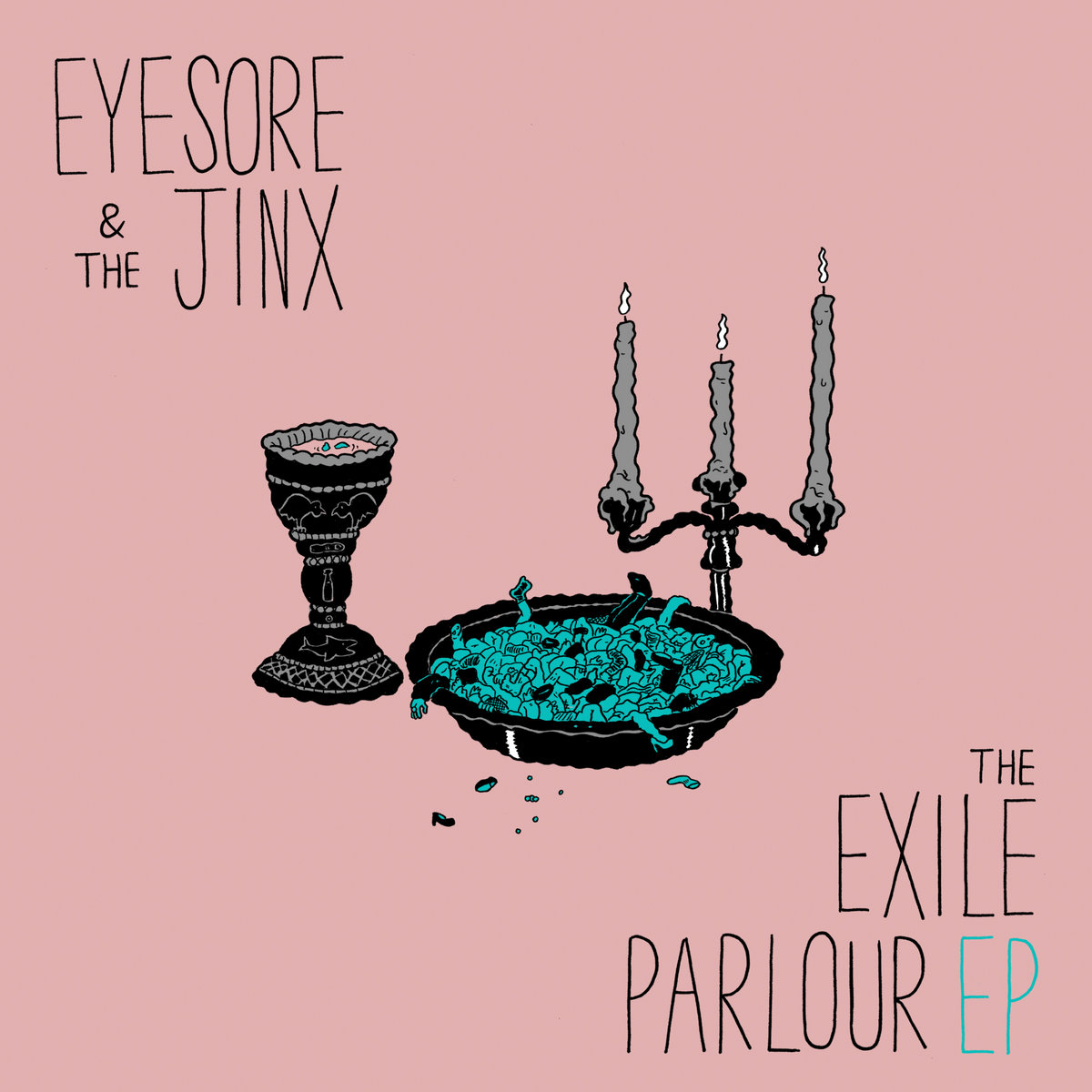 Discordant, skittish, highly charged and rather tasty; this is Liverpool's Eyesore & The Jinx!  Consisting of Josh Miller (vocals, bass), Liam Bates (guitar) and Eoghan Robinson (drums), this post-punk three-piece have no problem when it comes to airing their contempt for topics close to their heart.
The lyrical content of Liverpool's Eyesore & The Jinx is often observatory, picking at the brittle teeth of UK society.  Latest EP, The Exile Parlour, (released today) opens with Leisure Time, a track that  demonstrates this point perfectly.  Examining the Brit's often invasive and non-cultured presence when inhabiting other countries, the song makes no bones about the contempt this issue raises.  It swaggers with hostility as an ominous and intensely catchy melody revels in distaste, whilst lyrics snarl over the "plagues of topless locusts…."
The track was produced by Daniel Fox who, in addition to playing in Girl Band, also has production credits with artists like Silverbacks and Paddy Hanna.  Speaking of Leisure Time, Josh Miller had this to say:
"From the perspective of an unhinged holiday maker, "Leisure Time" points a greasy, heavily lotioned finger at the carefree nature of the British expat. Whose enduring commitment to enjoying themselves, at the expense of other cultures, remains as visible and as grotesque as ever. It is, in short, a sun-stroked blather on the most miserable of holidays.  Imbued with the spirit of an ever-increasing, and continually justifiable Anglophobia, "Leisure Time" does nothing to dispel the myths of the Brit abroad. Instead, it stomps, flat-footed, through its two minutes and 54 seconds with all the irritability of a speedo'd England fan, in Mediterranean heat."
The Exile Parlour is out now and can be purchased from Eyesore's Bandcamp page here.