---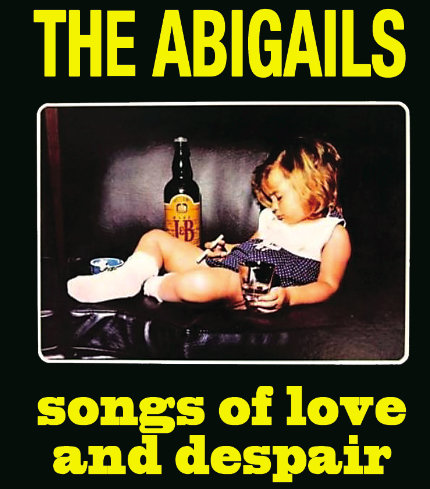 Emerging from L.A sometime in 2012 in haze of dusty desert mystery, The Abigails make dark Country music.  Consisting of Warren Thomas, Kyle Mullarky, Ellie Mae, Shades Agrey, Eric Fisher, the band are led by the soft brooding voice of Warren Thomas; their sound a heady fusion of dusty coolness that hints towards the likes of Johnny Cash, Lee Hazelwood and Iggy Pop – If Iggy did Country!!..maybe the raw punk ethics of Iggy!  
Signed to Burger Records, the band released their debut album, Songs of Love and Despair. in 2012 – though if you go by the tricksters Bandcamp page, this record was released in 1966!!  An album that wholly lives up to its name, this record merges love and despair into one glorious sun-drenched journey of tribulation and escapism… I can't imagine a better pairing of words and I definitely can't think of a better set of songs to capture this void – The Abigails just get it!  In Black Hell you can really hear the darkness expel from rasping words as the curse of love entraps a desperate soul that wants to be free as closing lines declare, "I'm the rat, and you're the cheese/There's no trap that set me free/'Cause I've always gotta have ya, but you/ Don't always need me.."
If you like what you hear today and haven't ever listened to the whole of this record, I definitely recommend you check it out – find this here and listen above.