---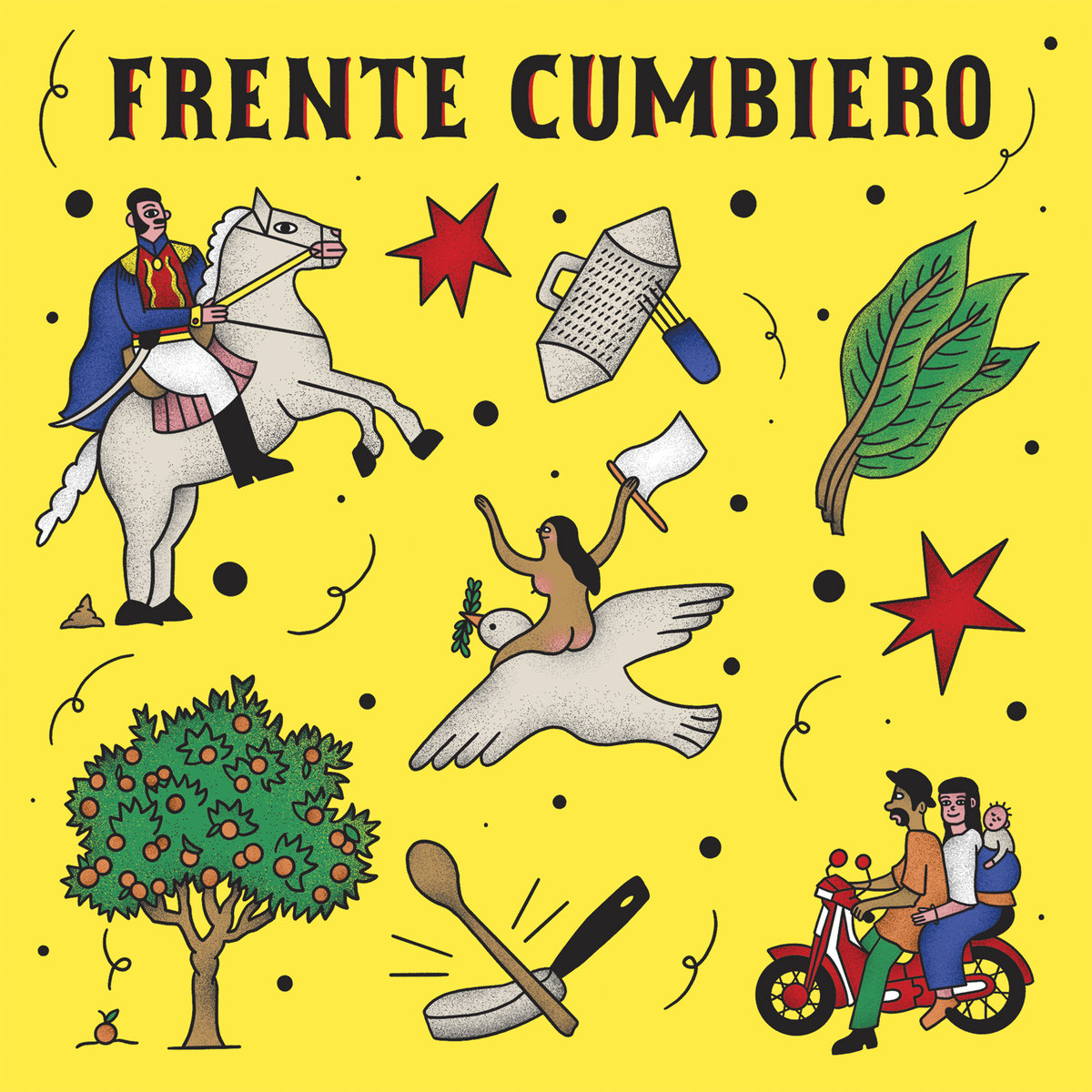 Bogota-based Colombian Cumbia pioneers, Frente Cumbiero were founded by Mario Galeano et Eblis Álvarez and featured on my blog last month when they joined forces with Tokyo-based Minyo Crusaders for a 4-track EP. 
Frente Cumbiero are known for their experimental explorations into the modern sounds of cumbia and, together with the Names You Can Trust label, released their debut single Pitchito in 2010.  The record was a hit and now fetches a nice sized sum if you are lucky enough to get your hands on a copy!  The band draw a lot of their influences on the many subgenres of Cumbia, such as gaita, porro, vallenato, and caracolito, to name just a handful and have played a big part within the evolution of the country's tropical music lineage.  Their original sounds have led them into some interesting collaborations all over the world, crossing genres to work with the likes of London's Mad Professor and Japan's Minyo Crusaders.
Two days ago the band dropped new single Porrovia b/w El Método De La Cera Perdido and I'm liking the fiery blend of sounds – especially on the b-side! You have got to love that shimmering horns and dancing bass line fusion; the whole rhythm section is really mysterious and flighty! Check it out above and grab yourself a copy of the single from here.