---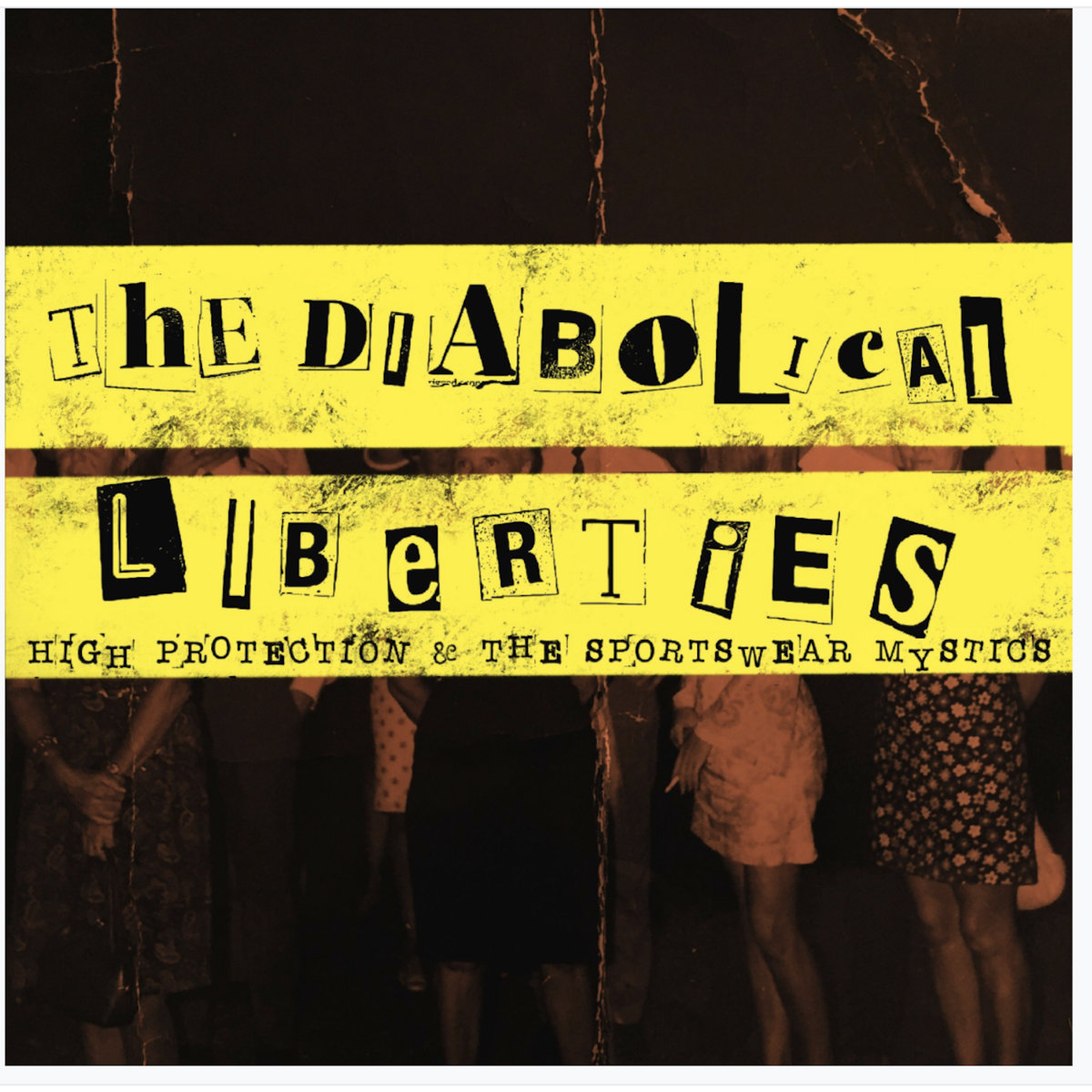 Here was me thinking I'd stumbled upon a new band today, when in fact this intriguing duo have been around for at least four years!  Emerging in 2016 with their  DANceFLOORs oF EnGLanD album, ThE DiAboLIcaL LibERTieS are a London-based outfit consisting of Alex ( Patchwork) Stevenson and Rob (Earl Zinger) Gallagher.  Just browsing through their back catalogue I can see why it is that the pair have earned themselves a reputation to excite and surprise; their original sound was what immediately drew me in.
This November The Diabolical Liberties will release their new album High Protection & The Sportswear Mystics via the boundary breaking On The Corner Records label.  Described as "a rough, unpolished gem of a record that falls clumsily in the gaps between post-punk, electronica and jazz", first single Sliders is a tasty appetiser – one that will get me going back for more that's for sure! This pair just do their own thing and I love that it sounds so different!  Their music is a product of sinuous lyrical prowess and pocket grooves, sewn into a tapestry of guaranteed-to fit-sonic wonder.  This is music you know will be worth all of the anticipation because this is a sound that is bold and creative!…I mean, not everyone can make a song about wearing footwear (Sliders) sound so damn funky!!…but Sliders is just that! I'm love love loving it! Listen above, check out the accompanying video below.
High Protection & The Sportswear Mystics releases on November 6th.  Pre-order yourself a copy of the album from here!