---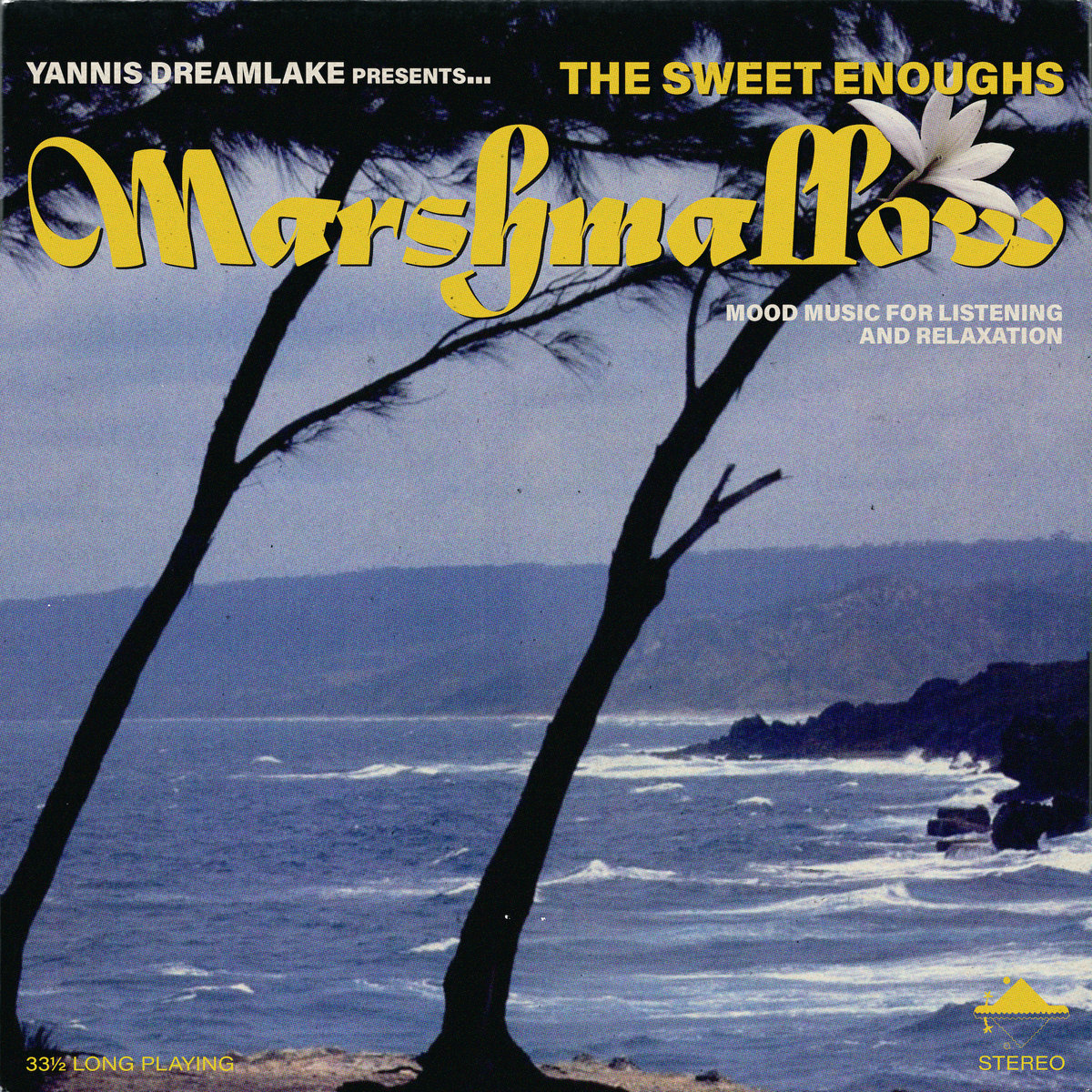 Have I awoke in a dream?  You may find yourself asking this exact same question if you take a listen to this little bubble of sonic bliss!  I have just stumbled upon a curious album and it sounds like its just been washed ashore from a far away place, its tropical origins tethered to these ten well-crafted instrumental tracks. Weathered by the scorching sun and sculpted by the warm winds as they blow a taste of escapism into into the ears….and I'll take any chance to escape!
Paul Bender is best known for playing bass in Melbournes' Hiatus Kaiyote, but earlier this year shared a new easy-listening project titled The Sweet Enoughs.   They released an album exclusively on Bandcamp entitled Marshmallow ……and it really is quite out of the ordinary.
The Sweet Enoughs are a trio led by Bender, fellow Hiatus Kaiyote member Simon Mavin as well as Brisbane guitarist Lachlan Mitchell. Melbourne violinist Elle Shimada is also credited on one song. Hiatus Kaiyote shared the project on Facebook in May, referring to it as Bender's "long lost easy listening project".  Speaking of the record the band had this to say:  "It feels like the entirely appropriate time to make this dreamlike record of soft warm breezes, mysterious bird calls, starlit pools in which lovers swim, a castaways hermitage transcribed on palm fronds and sent in a bottle across the distant waves to your golden shores," .
Marshmallow is "presented by Yannis Dreamlake", a mysterious artist credited to a number of Melbourne music projects, including Coda Chroma, under a pseudonym. Dreamlake is credited with no less than the album's concept, engineering, mixing and mastering. Dreamlake is also more jokingly credited with Executive Production, Creative Direction, Consulting, Styling, Choreography, Spiritual Advising, Divination and Marketing.
Opening track, Dream Puppy, is enchanting and charming, taking you under its warm, dreamy wing as it flies you through this paradise of sound. Some tracks sound like they come from an old film score (which suits the 60's looking sleeve) and I really love Mysterious River Snake too…the record is the most curious listen… and lets face it, this is probably the closest we'll be getting to a deserted island retreat for quite sometime! Listen above and check out/purchase the rest of the album from here.