---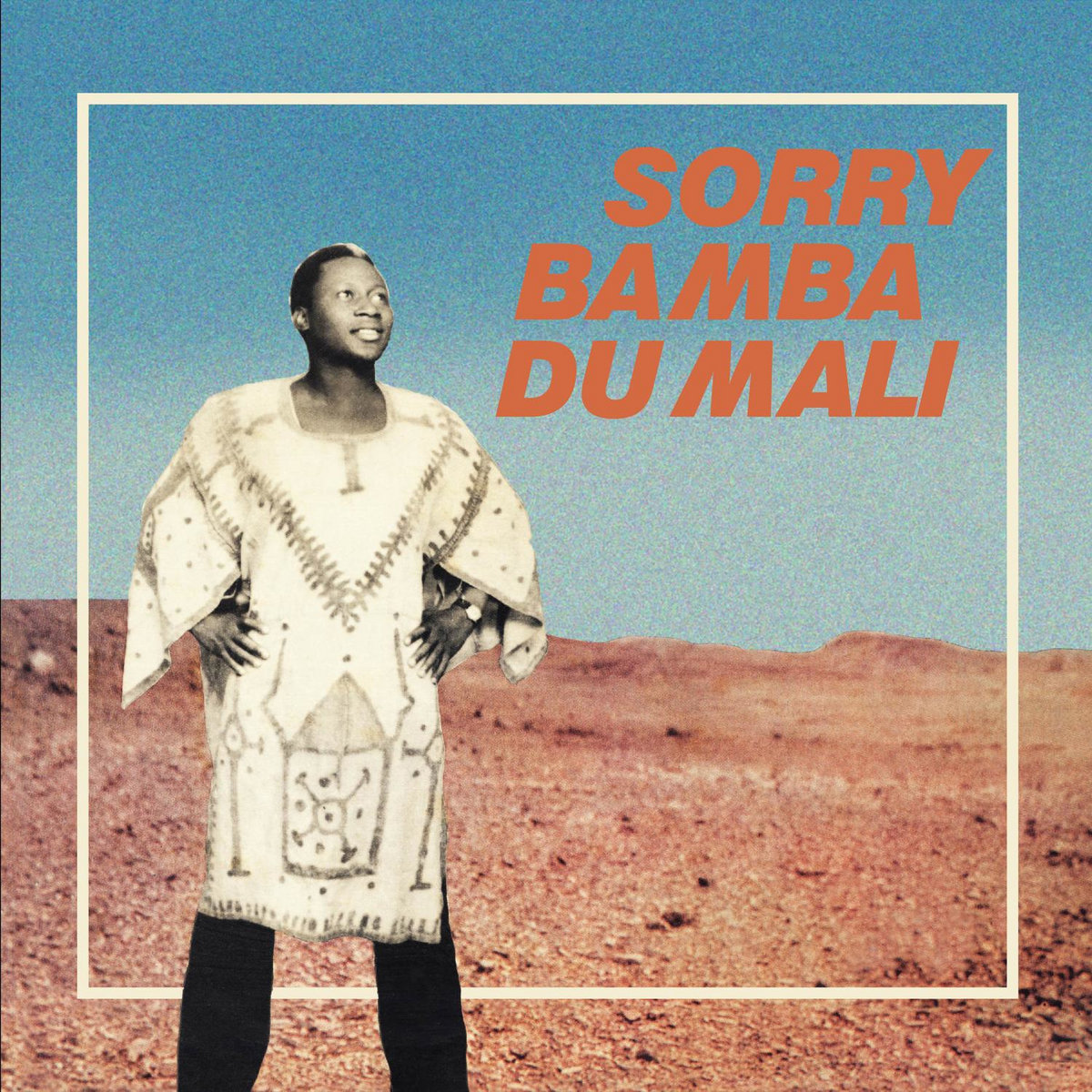 One of the most pivotal figures in the history of Malian music is Sorry Bamba! Born to a noble and a veteran in 1938, it was music that shaped Sorry Bamba's life and his birth home that sparked this lifelong journey.  Mopti, a.k.a "The Venice of Mali," is a city located where the rivers of Niger and Bani join; its location a hub great cultural  diversity.  Growing up in this vibrant city ignited a curiosity in Sonny and from this came an insatiable desire to learn! This passion still characterises Sorry's career to this day!  
Sorry's father was long-serving officer of the Emperor Samory Touré's army and under Mali's strict law, this meant that he was forbidden to play music (this was an art reserved exclusively for griots). However, after being orphaned at a very young age, Sorry turned to music for solace, channelling his energy and focus into a six-holed flute.  His interest in music only grew as he got older and in his teens he developed a taste for a rich variety of sounds, including traditional Malian music and highlife from Ghana.  He would learn from other artists and gained a lot of influence from local musicians, including accordion master Toumani Touré, Corsican vocalist Tino Rossi, and Luis Mariano, a singer from Spain's Basque country (who would influence his later work).
In 1957, Bamba formed his first band, Group Goumbé and for the next five decades he continued to perform with psych-funk/traditional Malian folk collectives, Bani Jazz the Kanaga Orchestra. In 1977 Sorry produced Du Mali, his second LP for the Paris based Sonafric group and this is where today's song can be found. Porry is a glistening gem that spans over a blissful 11 minutes, where inspiriting vocals entwine with multi-textured melodic layers.  Horns explode with sound as they usher you to into realms of hypnotic euphoria and the whole experience is rather dazzling! Check it out above and listen to the rest of the album here.