---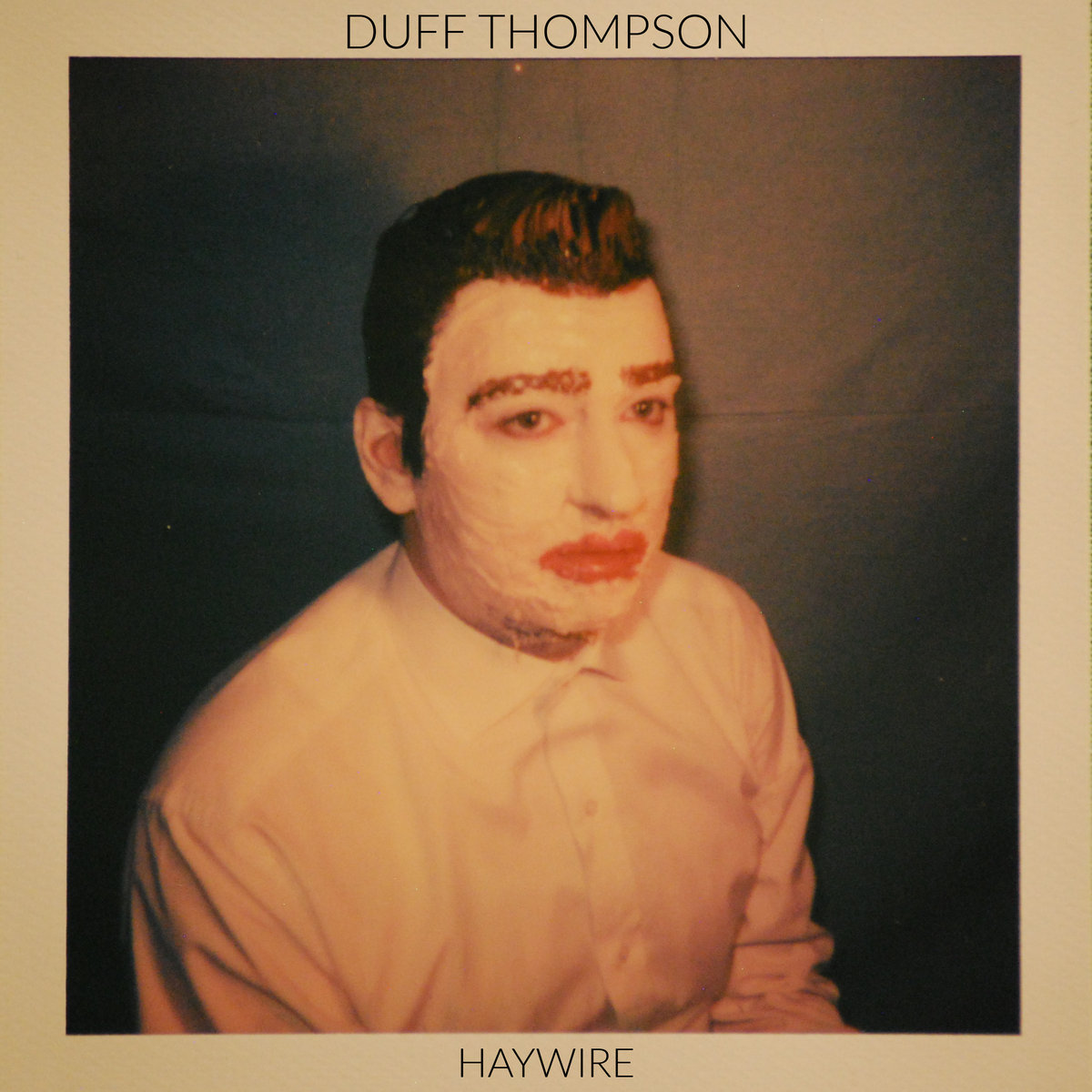 "Strings, clarinet, and steel guitar accompany a Slim Whitman-esque lullaby followed by muddy, howling, live-to-tape garage rock"…..
Duff Thompson is a songwriter, producer, recording engineer and co-founder of the New Orleans-based label Mashed Potato Records.  A long time member of New Orleans' folk music scene, Thompson released his debut album Haywire last week via his label.  Compared to the likes of Dylan (not that this element swayed me – I'm not a Dylan fan), this captivating singer-songwriter is no stranger to the New Orleans folk music scene and has been concocting his swampy blend of country, garage and doo wop for several years – His album alone was three years in the making!  Featuring contributions of over a dozen musician, his first record includes the likes of Sam Doores (Hurray For the Riff Raff, The Deslondes), and Kinsey Lee (The Wild Reeds).
I've only had a quick scoot through the album after hearing him for the first time earlier today, but I can already tell I'm going to grow fond of it! Vocally, Thompson ranges from dark and gravelly, right through to tender and invigorating; all that falls in between is a happy fusion of these elements. His sound is earthy and natural, expansive and full of possibility.  That is probably what makes him especially enticing!  We are here at the beginning of his journey and you just know its going to be a highly engaging trip….which makes today's song choice rather apt!! Long Haul is a delight and I love the loose-fitting vocals and happy-go-lucky vibe it beams out!! It's a feel good one!! Speaking of the track, Thompson has said:  "It's simply about wanting to have fun and not take anything too seriously. Not that I try to be Mr. Party Man, but sometimes it's the only thing that makes sense to do." Perfect!
Check it out above and listen/purchase the rest of Haywire from here!