---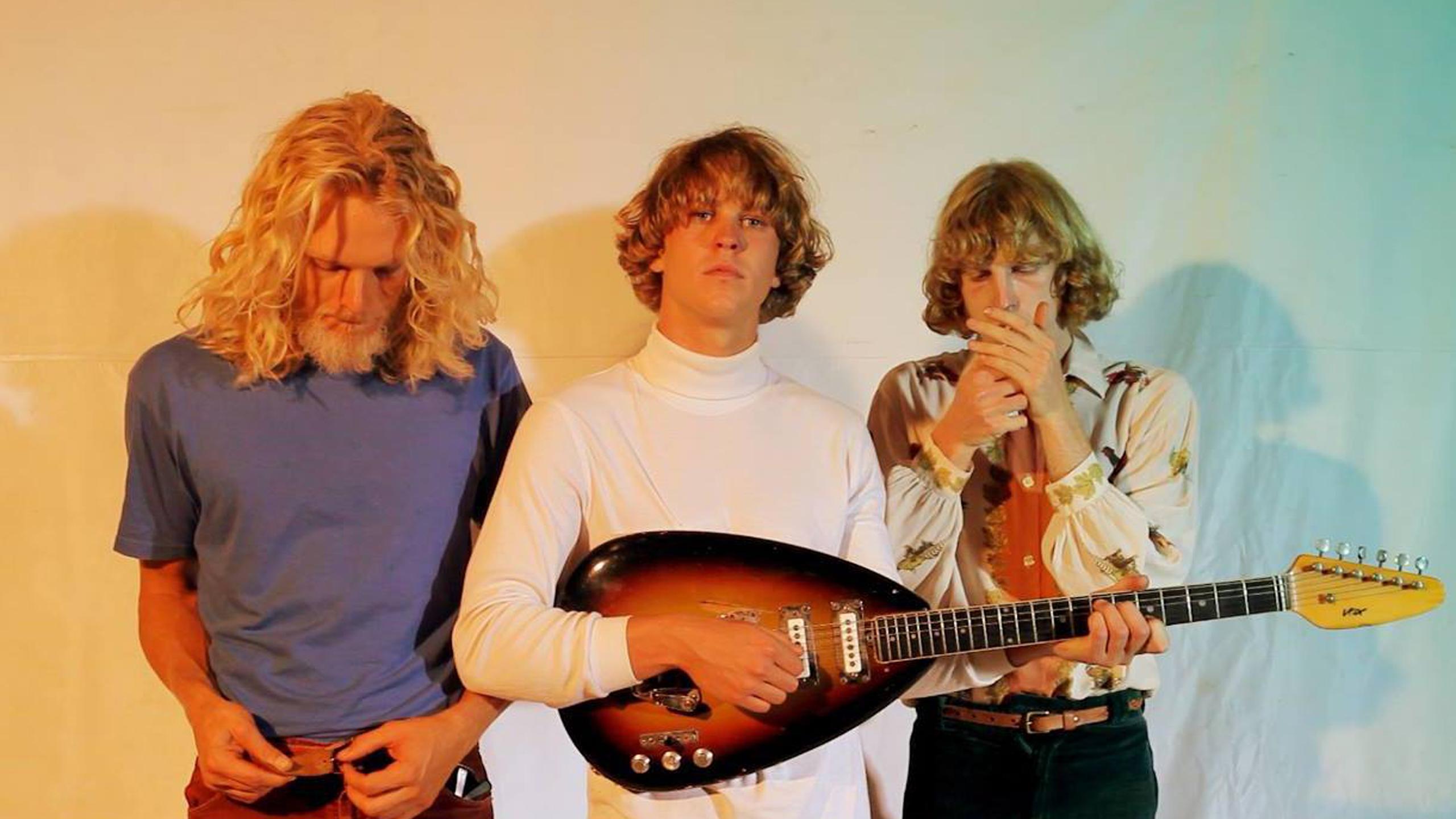 Describing their 60's-inspired sound as "God picking sunflowers," The Babe Rainbow are a dreamy trio hailing from Byron Bay. Colourful by name, this retro trio are most definitely colourful by nature and create a cosmic sound that falls somewhere between surf-rock and 60's psychedelia. Influenced by the world around them, The Babe Rainbow brings the surf and the ocean into their sound with glistening sunshiny vibes beaming out from their songs.
Babe Rainbow have returned this month with a new single entitled Zeitgeist, which is to be their first new music of 2020. This latest offering is a proper summery jaunt, driven by a rhythmic classical guitar line and was written and recorded in Topanga, California.  The band explained that this sonic sunshine is about "catching dreams from the clouds and growing up…the international situation…and chickens".
Available on from December via Flightless, the b-side is just as delicious and really rather significant for it was written during Australia's unprecedented 2019/20 bushfire season, and is dedicated to affected wildlife.  The Wind is as haunting as it is graceful and from its wistful melody unfurls weightless vocals that whisper hints of Simon and Garfunkel, with musings of America's A Horse With No Name.  It also seems quite apt in a contrasting kind of way to be featuring a song so full of sunshine on this Winter Solstice, for the taste of warmth is always welcome amidst the longest of nights.