---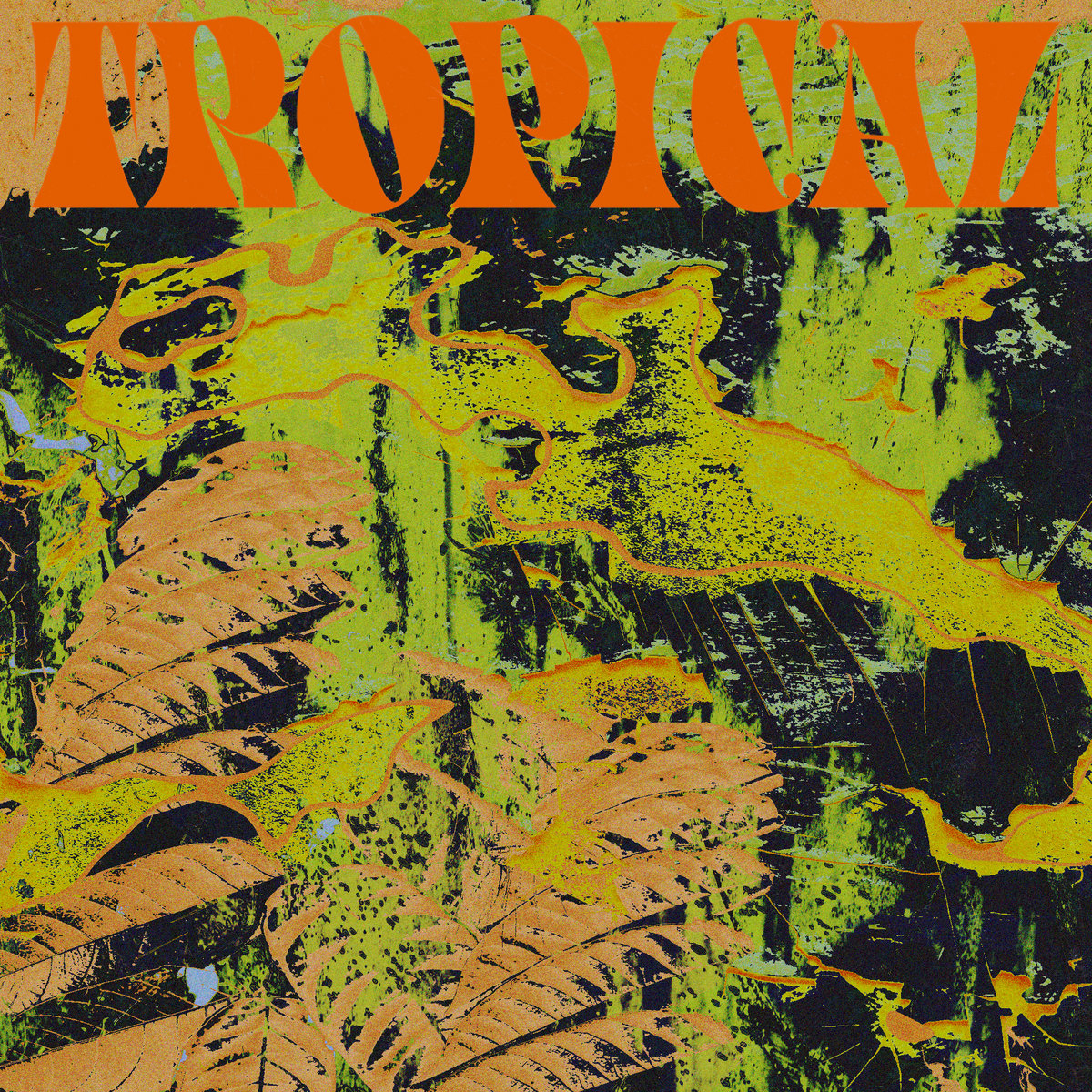 "Tropical" fits various moods and situations, and it could soundtrack any number of activities at home or on a dancefloor – whether real, imaginary, or hallucinated. Strangely enough, it sounds like it could have been constructed from obscure Italian library breaks, when instead every instrument has been played and panned, several times over, across magnetic tape….
Today we have a classic tale of a young and aspiring artist that made his mark from the limited confines of a small flat!
CV Vision moved to Berlin in 2014 where, from his small living space, in true DIY style, he started to record his compositions. First he introduced a drum kit (after padding out the walls with foam) and then moved in an array of other instruments!  Recording his first album was the natural next step on an audio adventure that first began when CV Vision picked up the guitar in his teens! A couple years later he began recording with friends in his home town of Bayreuth, Germany. Fast forward ten years and out comes his debut album, Tropical – a culmination of practising chops and learning instruments, mastering recording techniques and fine-tuning the CV Vision sound.
Though I'm jumping the gun here somewhat as Tropical isn't due for release until the 25th of this month; but it's been a long time coming and looks set to be an intriguing listen!  This sound condenses elements of acid rock, psych soul, library funk and new wave oddities into a "movie soundtrack for your mind" (as outlined on CV Vision's Bandcamp page).  Further details also describe the essence of the record, depicting it as, "capsules from another time, snapshots of another sound, messages from another mind – all in the service of inducing the visions in your head.." 
This collection of songs maps out a journey from "'60s west coast LSD-drenched excursions to '80s synth and post-punk mutations".  It creates a space in which to escape to, thus providing a desirable retreat and focus point to distract from the norm!  In theory, this could be the perfect record of our time! I mean, who doesn't long for a little escapism, especially now?
Ritual (No.4) is one of three tracks available ahead of the album's release. It was the track that brought me here after I caught it on a radio show today.  This instrumental trip opens the senses, offering up a wealth exotic and kaleidoscopic soundscapes through heady melodies and groove-laden rhythms.  It's an intriguing listen and I'm looking forward to hearing what the rest of the album has to offer! Listen above.
Tropical will be available later this month on Amsterdam's South Of North label.  Listen to more and pre-order yourself a copy from here.