---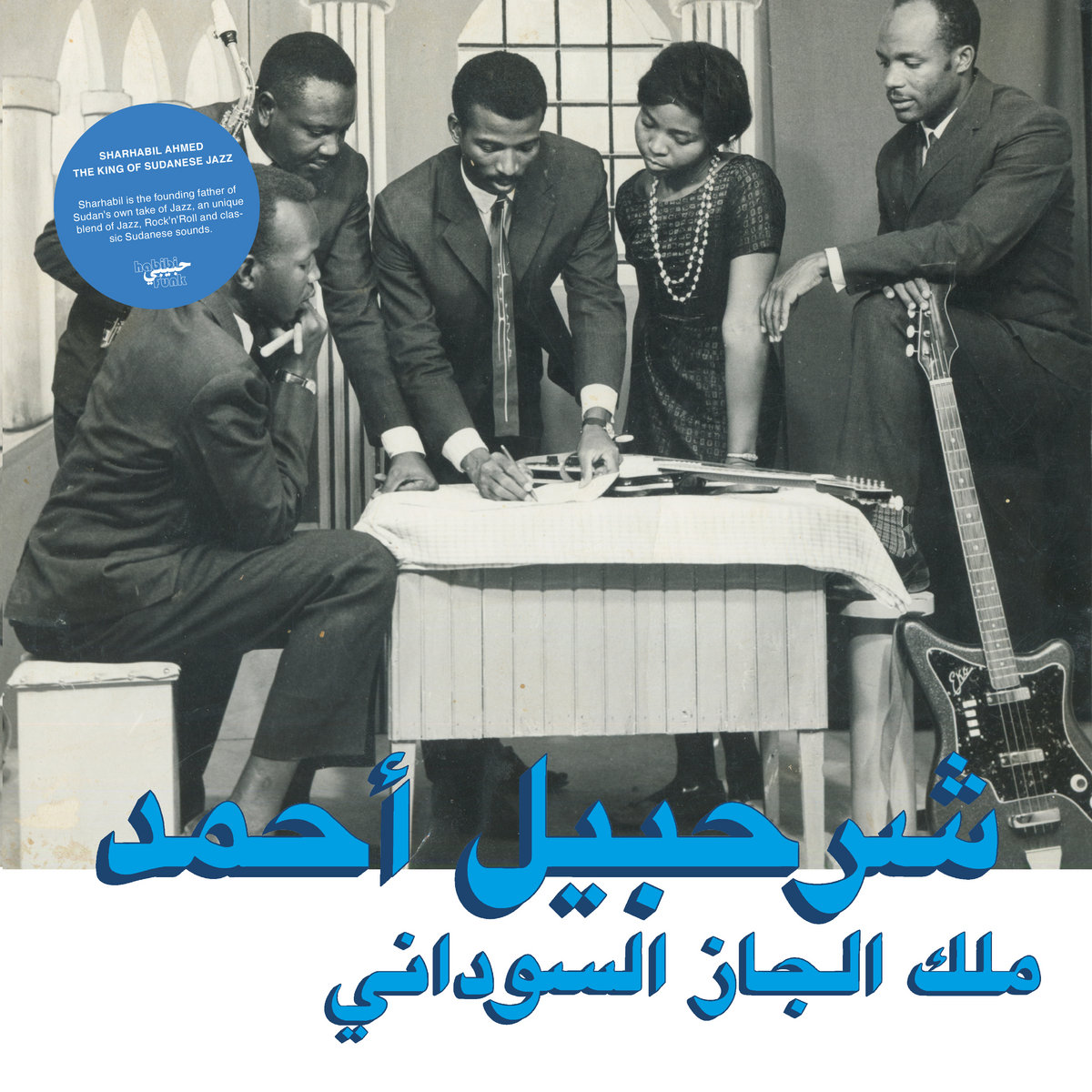 Known as the "King of  Sudanese Jazz" for his pioneering and unique style of surf-rock, rock'n'roll and funk sounds, Sharhabil Ahmed (sometimes also known as Sharhabeel Ahmed) is a trailblazing artist that helped to modernise and popularise Sudanese music.
Born in 1935, Sharhabil aimed to modernise Sudanese music by incorporating western influences and instrumentation alongside Haqiba  (a predominately vocal style that sound tracked weddings, family gatherings and parties, as well as the oud).  Before becoming a guitar player, Sharhabil learned to play the oud, saxophone, trombone and trumpet, but it was the electric guitar that eventually became his favourite instrument. His smooth voice, full of melodic quivering, has added to his distinctive popularity.  In an interview, Sharhabil once exlplained how, "I started out by learning to play the oud and traditional Sudanese music, and got a diploma from the music institute of Khartoum University. But my ambition was to develop something new. For this, the guitar seemed like the best instrument. Western instruments can approximate the scales of Sudanese music very well. After all, a lot of Western music is originally from Africa. I have absorbed different influences, from traditional Sudanese rhythms to calypso and jazz, and I hold them together in my music with no difficulty."
Last year Habibi Funk Records released a record entitled, "Habibi Funk 013: The King Of Sudanese Jazz."  This album captures the vibrant sounds of this pioneering musician over seven dynamic (and always groove-laden) tracks and this feast of sounds is definitely worth investigating if you are liking today's song!  I haven't been able to discover the exact date that these songs were first released/recorded, but what I do know is that his music career commenced in the late 1950's and ran for many years!
Argos Farfish is fuelled by boundless energy that spills out through the exuberant call and response between glistening sax and jubilant vocals as explosive "Hey, Hey's" erupt throughout!  The groove is rooted in funk, drums splash like rolling waves and my ears are alive with sunshine! Check it out above and listen/purchase the rest of the album from here.