---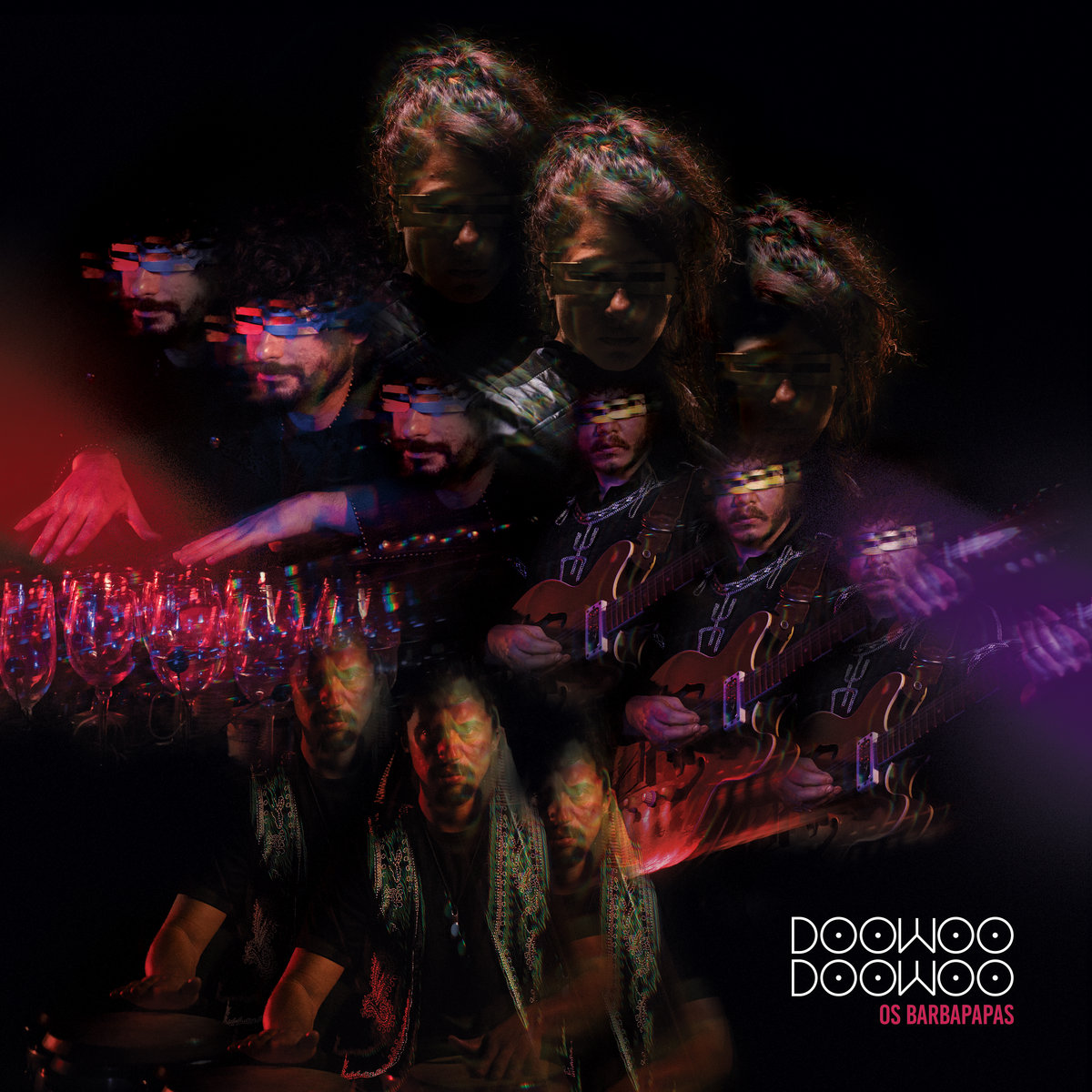 "…….a wondrous trip propelling us into outer space, to a lyrically unmanned space station where instrumental needles pierce the membrane of our planetary horizon, making way for a holistic psychedelic experience of our world…."
Otherworldly realms await and in the midst of a pandemic, Brazil's Os Barbapapas embarked on their first sonic journey despite all obstacles!  In search of a sound that fused an array of African/Indian/Oriental rhythms, the Brazilian quartet recorded their first album in isolation! Band members, Barbara Mucciollo (Drums, Percussion), Selva Rubens (Electric Guitar), Fernando Lima (Percussion, Drums) and Tomás Oliveira (Glass Harp, Bass) were also responsible for all of their production and mixing too – no easy feat when you can't be in the same room as one another!
Os Barbapapas are to release their first record DooWooDooWoo on 30rd April. The album was created from separate places, communicating from across internet only as these four artists were forced to improvise after the initial plan to record an album in a studio was made impossible.  Their already drafted songs were postponed in favour of a new concept. Each member recorded ideas for themselves, from which the others would contribute their tracks later, eventually building the 13 track-long interstellar journey that is the album!! 
The album's title track is available now and, with its heavy percussive element, has already won my favour! A dreamy instrumental that grips your imagination with its fast, driving pace and kaleidoscopic melody; DooWooDooWoo is an effortless listen that rewards you with guaranteed escapism! From the moment you press play, you are propelled into multi-textured, rhythmic lands and through recorded in isolation, this sound is completely vast and freeing! I can't wait to hear what the rest of the record has in store!!  
DooWooDooWoo (also on vinyl) will be released on April 30th on the Berlin label Fun In The Church. Pre-order your copy from here and check out the accompanying video below.