---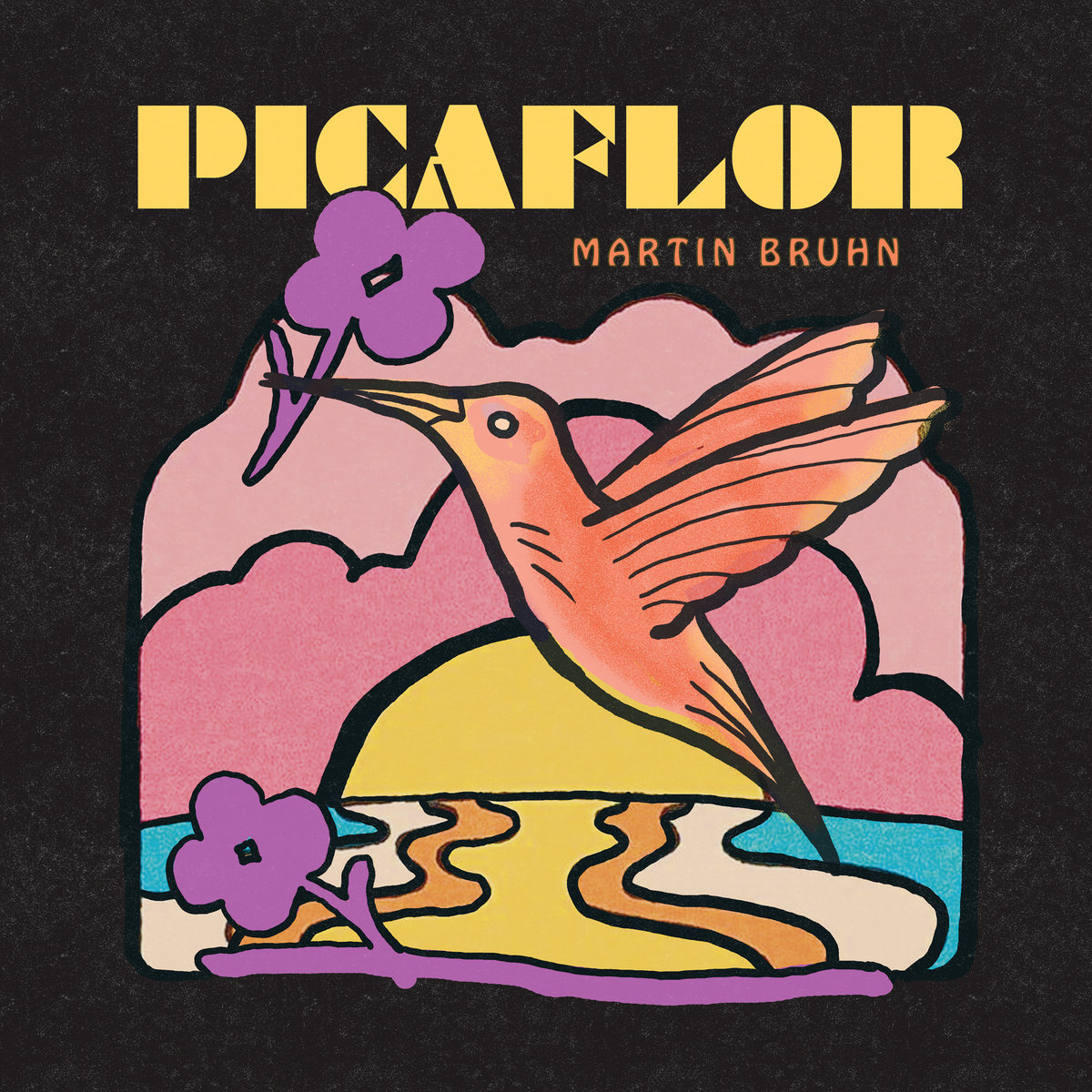 "In short, this album represents the constant search for my own carnival and this time I am happy to invite the rest of the world to join this great fiesta."
Due for release next week, Germany's Shika Shika Records are proud to present, Picaflor, the new album by Argentine percussionist and composer Martin Bruhn. Filled with colour and festivity, this new release takes us on a journey to Peru's Mantaro region and is a heartfelt homage to the Huanca music and culture (The Huancas, Wancas, or Wankas are a Quechua people living in the Junín Region of central Peru, in and around the Mantaro Valley).
Recorded during the first year of the pandemic in Martin's home studio, it has a beautifully simple, almost Lo-Fi aesthetic to it, which pays tribute to and resembles the original vinyl recordings of the Andean region's huayno orchestras.
Ahead of the albums release comes Música Huanca, a track from the record that you can listen/preview now. At just under two minutes long, I'm sure I won't be alone in wishing this was at least twice the duration! This burst of sounds literally explodes with vibrant elation and you cannot help but get whisked away in this buzzing eruption! It's an encapsulating myriad of sunbeams and joy!!!
Speaking of the album Martin Bruhn had this to say:  "There are commendations, homages and dedications, call it whatever you want, but I like to think of this album as a celebration. PICAFLOR tries to go beyond a simple search for musical similarities. It pays tribute to a certain sonic aesthetic, to the orchestral originality and the great simplicity of this music. It is an ode to the greats: Picaflor de Los Andes, Flor Pucarina, Zenobio Dagna, the Ases de Huancayo orchestra, to Charlie de la Cruz Palomino and to so many others I do not know."
If you like what you hear and want to purchase the album, you can find this here. Listen above.