---
With so many bands revisiting old and retro sounds, it's sometimes hard to date music these days; such was the case with today's song.  At first I thought it may be a new band dishing out this tremendous Tarantino/Dick Dale-esque surf wonder, and then discovered it is in face a repress from the 60's! 
Freshly reissued last week on Belgium's finest Radio Martiko label,  L'interplanetaire is a a sinuous surf dream originally released in 1966 by a group called Les Talismans.  Apart from the fact they were Canadian and were active in the mid-60's, there isn't anything else out there on this seemingly mystery band and today's single, b/w L'Avalanche, was sadly the only thing they released!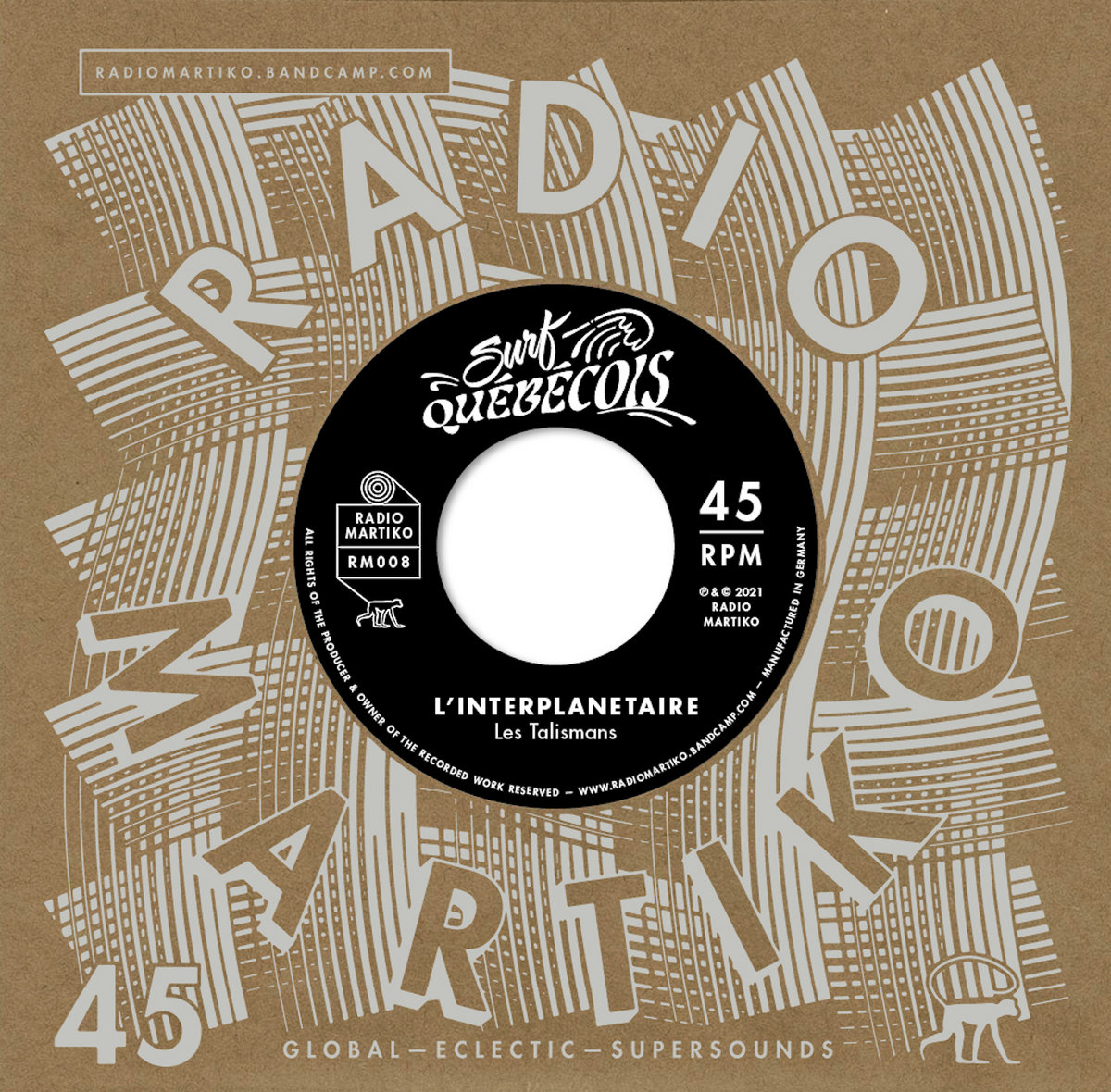 Initially out on Canada's Tournesol (translated as sunflower) label, this triumphant, raw surf monster has now been revived thanks to Radio Martiko and I am so chuffed to have found it! Their pressing is backed with Guitare Jet, another nifty surf number by Canadian band, Les Jaguars! 
Check it out above and grab yourself a copy from here.