---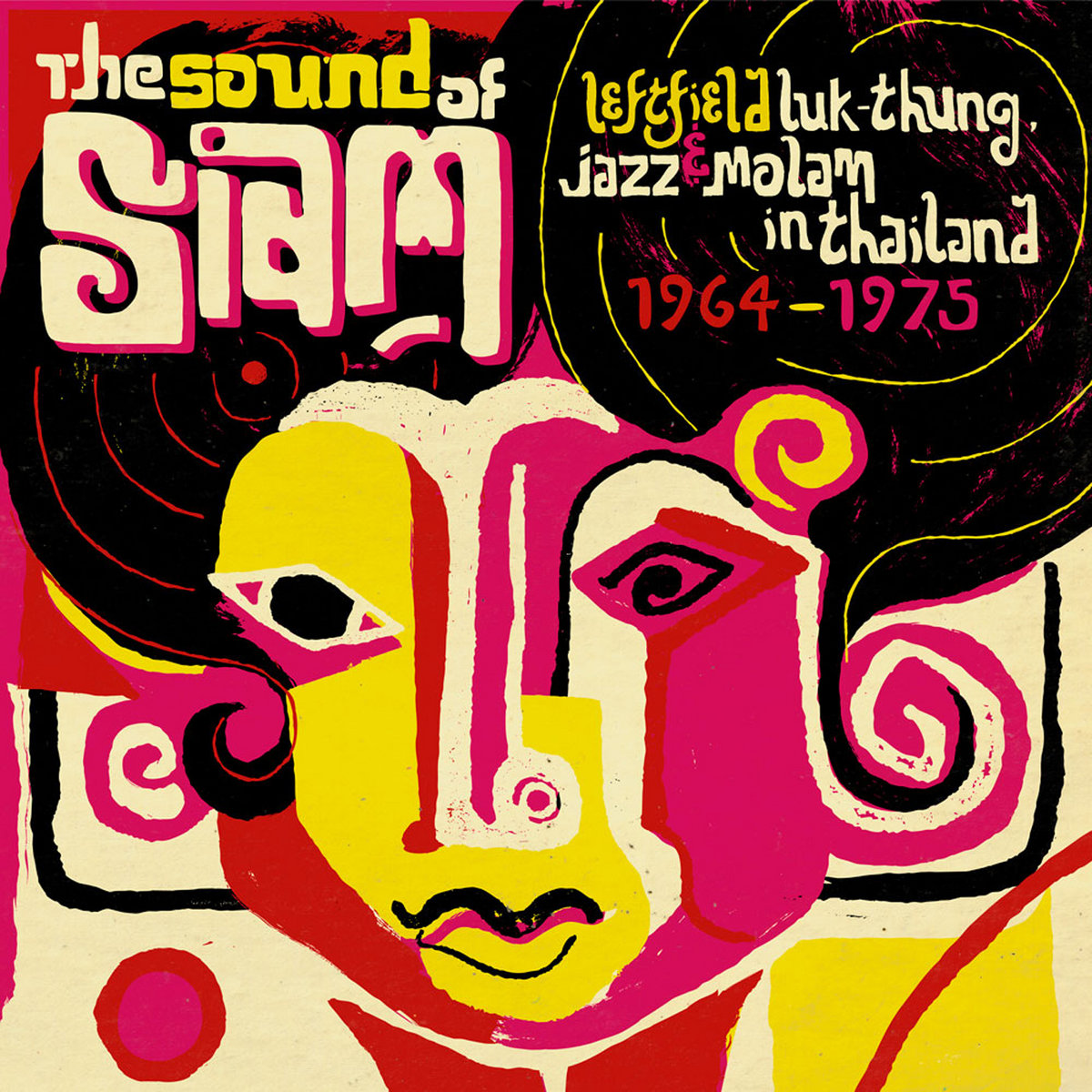 Since starting this blog, my musical world has expanded and stretched into realms I'd never dreamed of, taking me on mad global journeys; it's magical! I never anticipated that such a wealth of sounds would unearth themselves with just a little digging! Today's venture takes us to the sun kissed lands of Thailand, courtesy of Soundway Records. Back in 2010 they released an album entitled Sound of Siam – Leftfield Luk Thung, Jazz & Molam in Thailand 1964​-​1975.  I've pasted the liner notes ***below so you can read a bit about the compilation itself and have chosen a track by Chawiwan Damnoen to feature today (she appears three times on the comp and every song is great).
Chawiwan Damnoen is a Thai morlum singer who was born in 1945 in the Ratchatani Province. She has released a wealth of singles and EP's over the years and in 1993 she became one of Thailand's national artists! Release dates are hard to find, but at least we know they were issued sometime between 1964 and 1975 thanks to Soundway's compilation!
Sao Lam Plearn is a folk, psych-tinged song that showcases the wandering tones of Chaweewan Dumnern wonderfully and demonstrates the influence that Western music had on this sound. It even opens up with on a slightly bluesy note, but its traditional roots are never far away, marrying the two worlds perfectly!
Check it out above, listen to the rest of Soundway's Sound of Siam – Leftfield Luk Thung, Jazz & Molam in Thailand 1964​-​1975 here, and read more about the compilation below.
*** "Beyond the beaches and tourist spots lies a world of music still waiting to be discovered. Be it spaced out jazz, raw funk or the meditative sounds of the North East, Soundway has dug deep into the country's vinyl archives to present a broad range of vintage sounds that underlines Thailand's status as one of South East Asia's musical hot spots.  
As Soundway's entry point into the Asian music world, The Sound of Siam CD and double LP offers a unique vantage point to the most experimental period in Thai musical history. The 19 tracks reflect the outcome of a twentieth century journey from Thai classical to Luk Krung and Luk Thung – music that incorporated western influences such as jazz, surf guitar, ballroom and even Latin and African.
The music maps changing social demographics, the movement of people, culture and language from countryside to city and all during a period when the record labels were at their most experimental"