---
Led by Elbis Alvarez, the Meridian Brothers are a Colombian cumbia / Latin fusion / experimental group who started out in 1998.  Composing and recording all of the records for the band, Alvarez also brings together the band for live shows.
Their sound experiments with alternative ways of playing instruments, utilising electronic media in the mix – though sometimes their sound effects emit more than just a little other-worldly quality and if someone told me they had recorded the noise from a UFO landing in their garden, I'd be inclined to believe them!!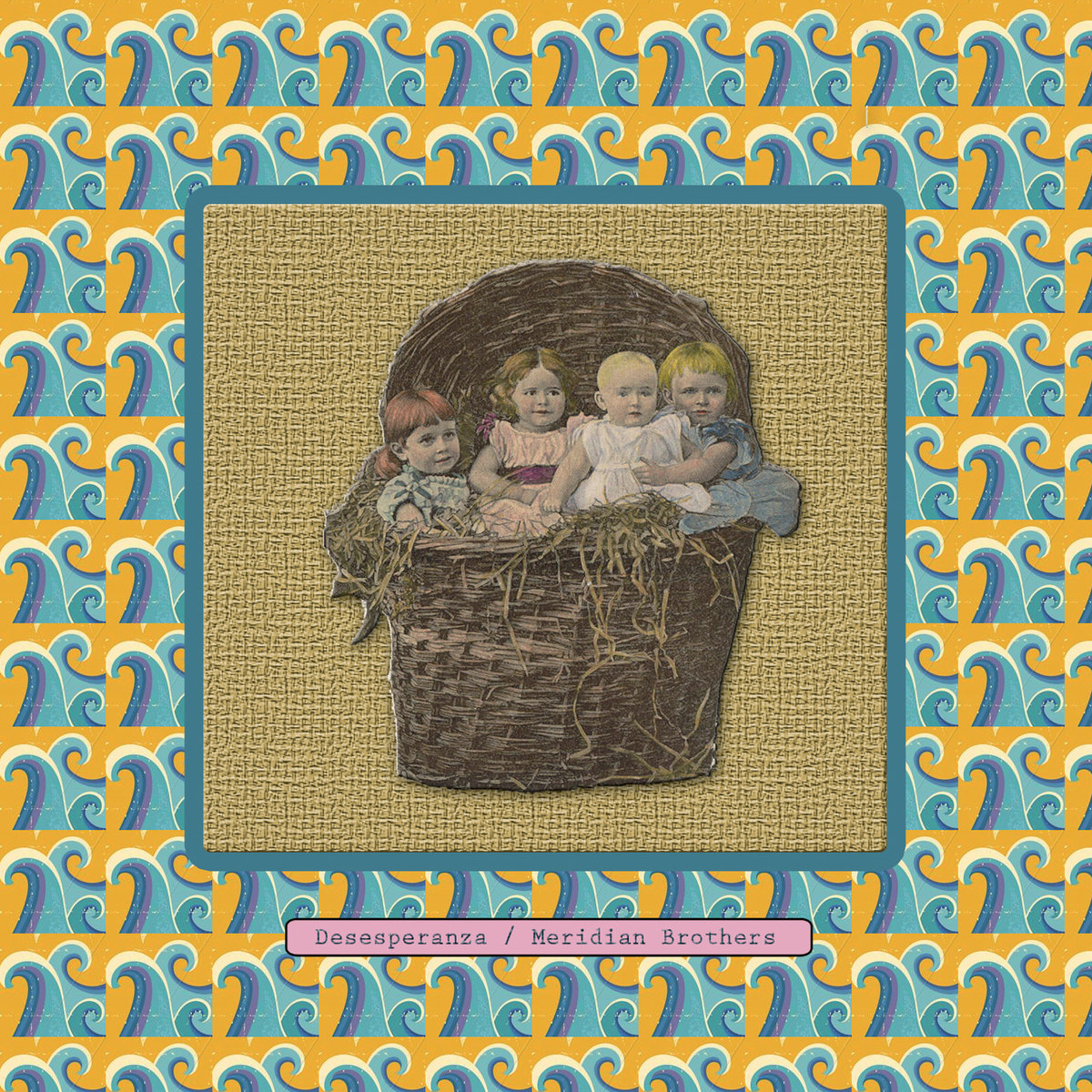 Heavily influenced by Latin rock (Argentinian in particular) their early recordings were distributed by cassette on the underground music market in Bogota. It was in 1999, after joining Mario Galeano's Ensamble Polifónico Vallenato that Eblis first became interested in the tropical music of Colombia and began working these new influences it in to the Meridian Brothers.
What I also like and appreciate about their sound is that it's utterly unique. Straddling the line between new and old, they effortlessly offer up these tantalisingly mischievous plates bursting with Latin rhythms and psychedelic grooves –  perfect for any palate seeking sonic adventures! 
Guaracha U​.​F​.​O (Version Rebajada) appears on their record, Desesperanza (translating as hopelessness in English). Issued on Soundway Records and recorded in 2012, the album is dedicated exclusively to salsa and tropical music, twisting it through a dark and theatrical soundscape but never abandoning the traditional aesthetics. Traditional instruments, electronics and distorted vocals are dragged through an array of effects to create a world that is as original as it is unclassifiable…..so prepare for the extraordinary and check out today's song – and if you like, listen/purchase the rest of the album from here.