---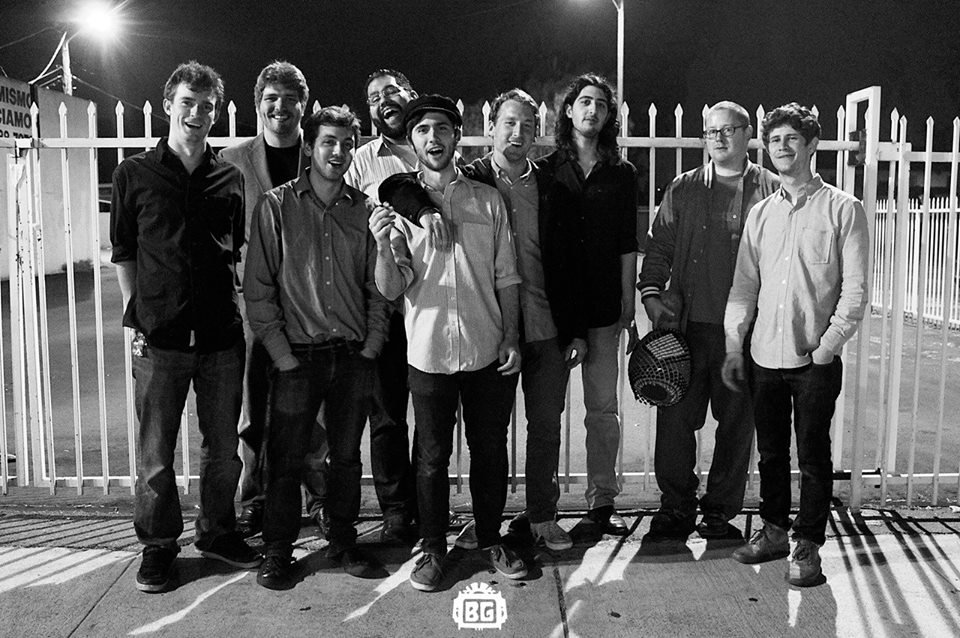 Formed as a Californian trio in 2010, In Motion Collective later developed into a whopping 10-piece, horn-heavy powerhouse and features group members: Joe Harrison (Tenor Saxophone, Piano), Jesse Audelo (Baritone Saxophone), Billy Edwall (Trumpet), Michael Armstrong (Trombone), Dillon Casey (Guitar), Louis Valenzuela (Guitar), David Castañeda (Congas, Shekere, Woodblock), Tim McNalley (Bass) and Julien Cantelm (Drums).
Generating a powerful and eclectic fusion of afro-funk and soul, their attention to authenticity comes from a myriad of sounds, drawing influence from afrobeat pioneers Fela Kuti, Tony Allen, ethiojazz legend Mulatu Astatke and soul icons such as Isaac Hayes and Roy Ayers.  They have shared the stage with fellow instrumental greats such as the Budos Band, as well as Lee Fields, Sierra Leone's Refugee Allstars and Toubab Krewe.
For anyone enjoying and wanting to get their hands on today's instrumental beast – and beast it is with its gnarly twists, turns and monster crescendo's – the only way you can get your jaws on Tah's Theme is to check out The Lost Ark Studio's 2013 compilation, Lost Ark Studio Compilation – Vol. 04 . This song features alongside nine other tracks from local artists (local to the label's Las Vegas base I assume), and were mixed by Mike Butler at the Lost Ark Studio. Check it out above.