Today I've found two pieces of music to share, which I guess you can call songs- they are songs but because they are rather brief (at just over a minute each), so I thought I'd put a couple in! They are linked in a way too, as both composers have collaborated on many projects together! 
The first piece of music comes from Ennio Morricone's soundtrack to the film "I DUE EVASI DI SING SING."  
Originally released in 1964 (the same year of as A Fistful of Dollars), the film was directed by Lucio Fulci and starred the famed Italian comedy characters Franco Franchi and Ciccio Ingrassia. The album was originally issued on an impossible-to-find promo-only library release in the late '60s with different titles, and because of this, the score had remained concealed…until recently.  In January 2021 Italian label, SONOR Music Editions reissued the album with the recoup of the original MONO tapes, also adding two bonus tracks from the original sessions.
The film follows two Sicilian cousins, Franco and Ciccio who have been imprisoned in New York state's notorious Sing Sing prison and are due to be executed in the gas chamber. Avoiding execution by tampering with the gas supply (and almost succeeding in gassing their gaolers) the two Italian buffoons are returned to their cell where Franco undertakes time to write his prison memoir. The film score plays out in the styles of orchestral Jazz and Bossa Nova, "with more sweet and cheerful themes built around the bewitching character of Gloria Paul" (extracts from SONOR Music's Bandcamp page). As the title of today's song suggests, I Due Evasi Di Sing Sing (Oh Little Birdy) – translating as The Two Escaped By Sing Sing – is song about their escape. It's a short piece which possibly loses some of its meaning out of the context of the whole soundtrack, but is a wonderful vocal piece and one that that I'm happy to be sharing. I feel I need to see the film now!! Check it out below. 
---
---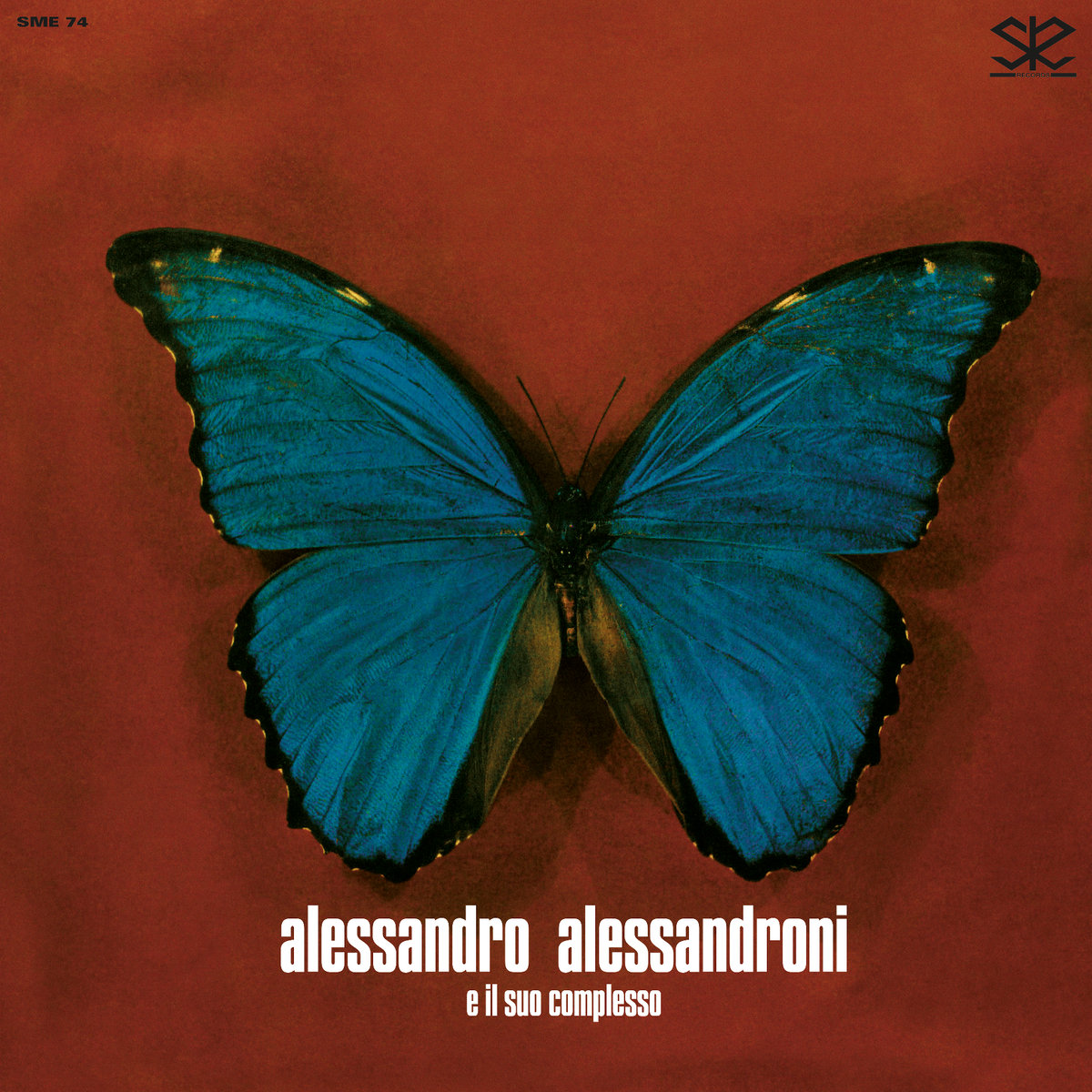 The second of today's musical offerings comes courtesy of Italian composer, Alessandro Alessandroni (1925-2017).  As well as composing/arranging, he was a vocalist, whistler, conductor and multi-instrumentalist who played just about any instrument you can name, including: guitar/sitar/keyboards/ mandolin/ mandocello/ accordion/banjo/flute/ harmonica/jew's harp/recorder/melodica/ocarina…It would probably have been just as easy to list what he didn't play!
Throughout his career he composed more than 40 film scores, countless library music and often collaborated with his childhood friend Ennio Morricone on a number of soundtracks for Spaghetti Westerns. In 1962 he founded the vocal ensemble I Cantori Moderni di Alessandroni and enjoyed a career that lasted an extensive 80 years!!
Last January Sonor Music Editions reissued one of Alessandroni's albums, Alessandro Alessandroni E Il Suo Complesso, which was originally released in 1968 on a limited run of few hundred copies via Italy's Sermi Film Edizioni Musicali.  Considered a holy grail of collectible library music, this record features scat vocals by his wife, Giulia De Mutiis (aka Kema) and offers a mix of Jazz, Bossa Nova and Lounge music.
Meccanico (translating as "Mechanic") opens the album and, at just under two minutes long, is a stunning opener! There's tension, suspense and excitement all packed into those two minutes of vibrant sounds and the onslaught of crisp rhythms prove to be more than a match for the striking keyboard melody. Have a listen below..