---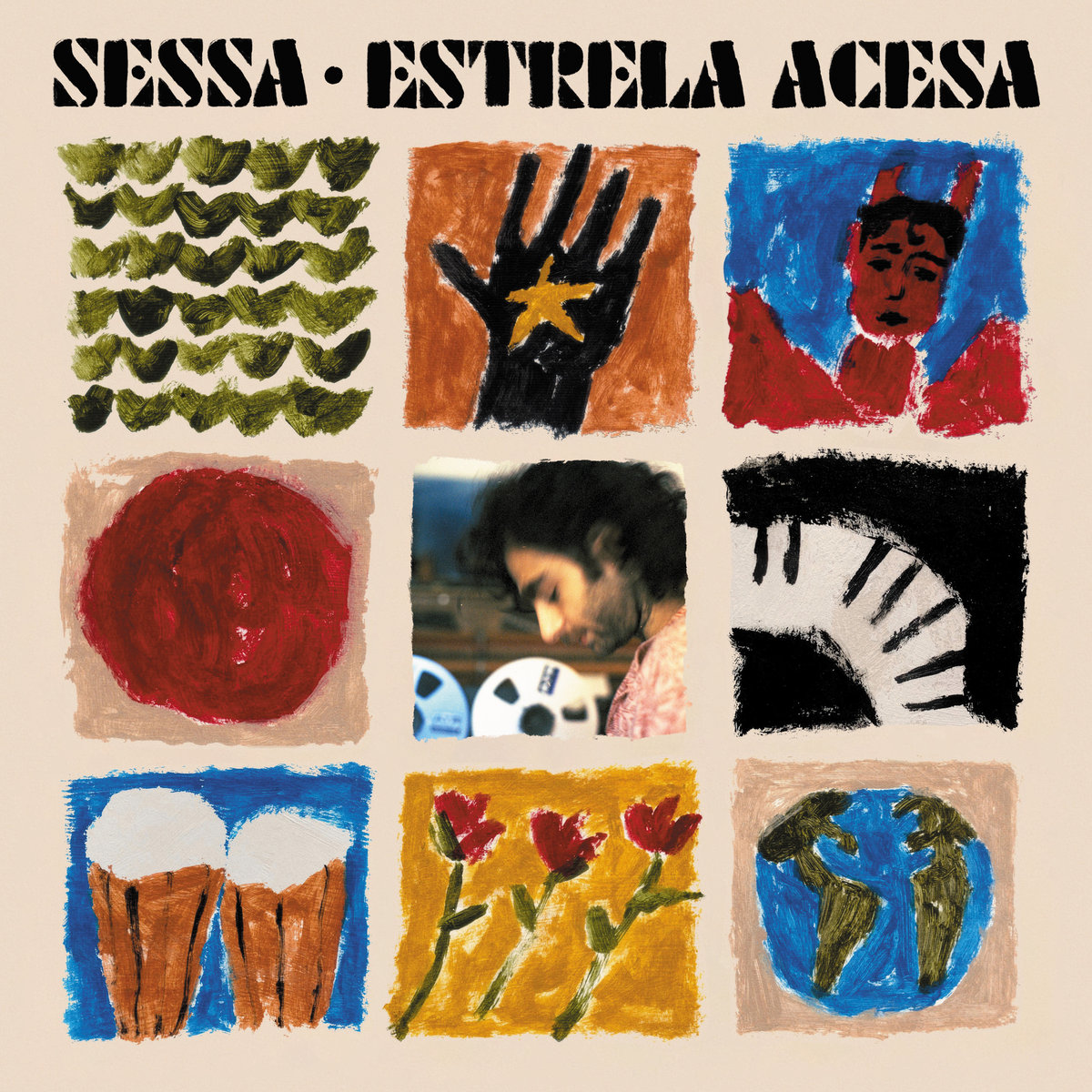 Singing his sensual lyrics in Portuguese, Sergio Sayeg, a.k.a Sessa, is a Brazilian artist who makes minimalist sounds with maximum effect. Compared to the likes of Leonard Cohen for his musical bareness, his creations are shaped around melodic flourishes and woven with touches of tropicalia and free jazz.
By his own admission, Sessa "has always been entranced by what he calls "the mess" of music: the accidental, tortuous nature of it, a path on which musicians and audiences alike can attain a higher purpose. A love supreme, if you will…."  While Sessa's 2019 debut Grandeza (translating as Greatness) explored the corporeal pleasures and gentle drunkenness of being in love, his new album, Estrela Acesa (which translates as Burning Star), gazes up to the heavens and ponders love both sensuous and spiritual, in the throes of its resultant hangover.
Love is a seemingly endless inspiration for artists, but if its not done 'right' its becomes cliché. Luckily for Sessa, he seems to have tapped into the profound subtleties of this topic and through his delicate compositions he twists this narrative into fresh, engaging and enticing shapes.
Taken from this forthcoming album (due later this month) comes the aptly titled Canção da Cura (translating as Healing Song). Highlighted by some very ethereal backing vocals, Sessa journeys across intense, undulating melodies throughout, whilst feathery rhythms soar over unfolding soundscapes. It's quite easily to get absorbed into this song and even if your Portuguese isn't up to scratch and you don't understand the lyrics, it's all there anyway, the feel, the mood, it's tucked up in this musing sonic dream.
Check it out above and if you want to hear more and pre-order his forthcoming record – due 24th June via Mexican Summer – you can find that here.