---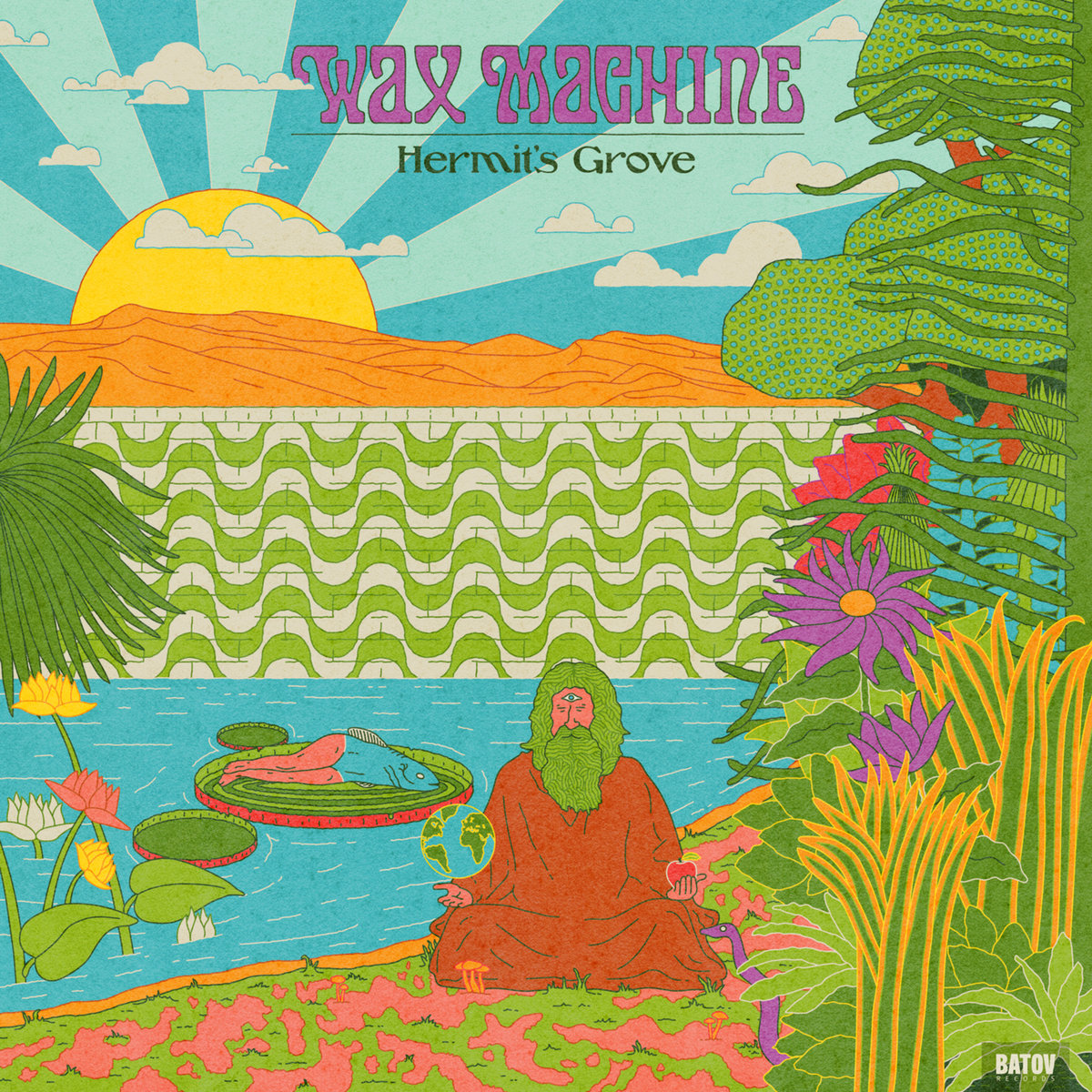 Aside from music, one of the most pleasurable sounds on this planet for me are Blackbirds!!!! Those yellow beaks never ever cease to make me happy when they sing…or even when they are angry, I just love them!! Which is one of the reasons why today's song appealed, for it has the best backing vocalist you could get!!! It also reminds me of a King Gizzard's The River – which I very much like!! So, all in all, this song has a lot going for it!!
Surfing on a bewitching and sun-drenched wave of psychedelia, Brighton's Wax Machine have been recently signed to Batov Records (Şatellites, Sababa 5). This July they are to release Hermit's Grove, their first album on this label, from which today's song is the grand opening track!  Hazed-out and oh-so-dreamy, Guardians of Eden is the first single to be lifted from their forthcoming album. It's a little treat of sunshine!
Check it out above and if you fancy pre-ordering the album (due next week), you can find that here!