---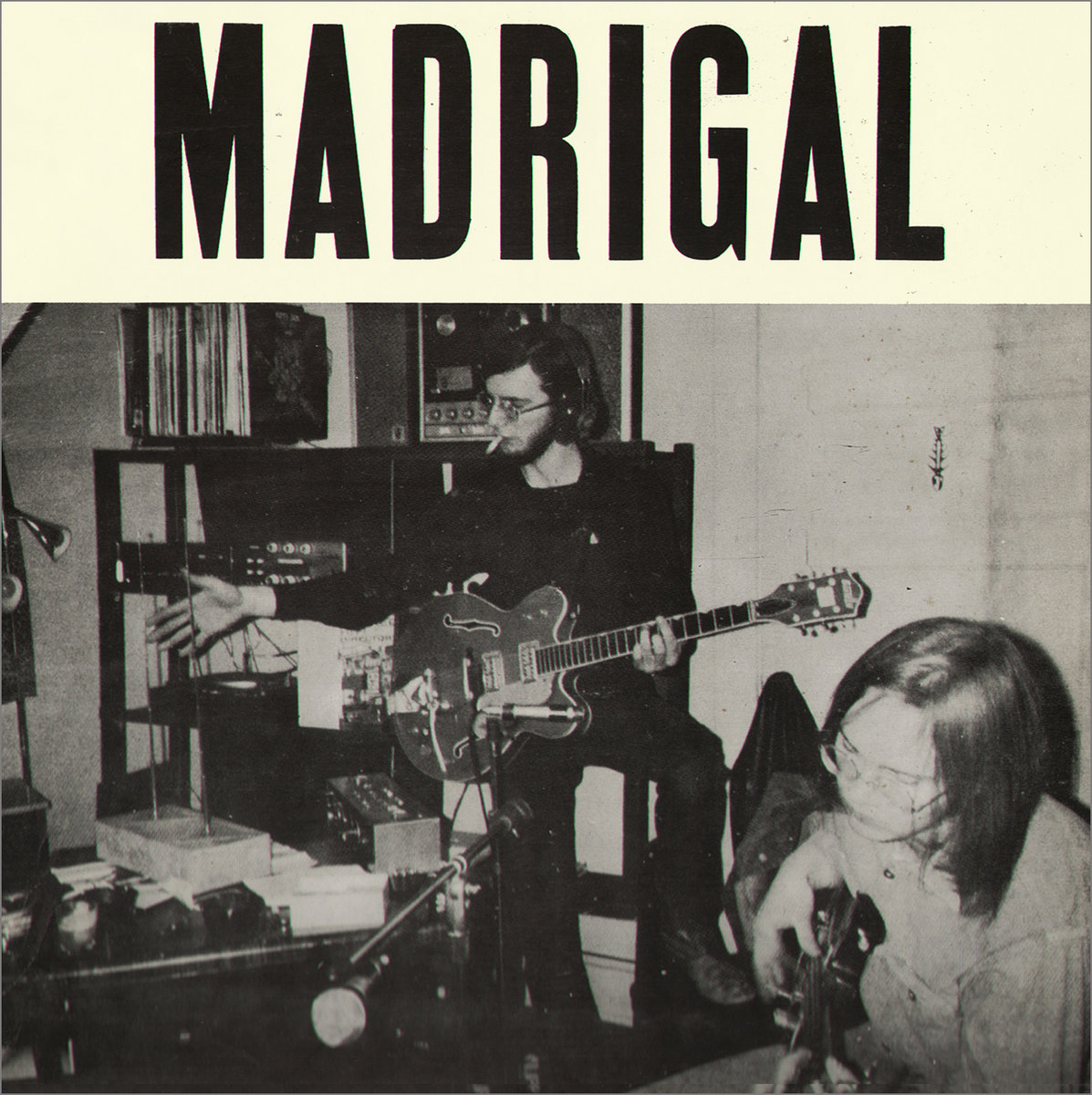 "Pioneering at the time and still unique today, vague parallels could be made to Suicide, the Patron Saints and Velvet Underground's third LP, but first and last Madrigal can only be understood on its own…."(Subliminal Sounds – Bandcamp)
Never originally issued on a label, Madrigal's self-titled debut album was first released in 1971. Consisting of William Bonkoski and William Horn, the band are something of a mystery – with a sound to match!
Madrigal's self-titled album was reissued via New Jersey's  Subliminal Sounds in 2017. This slice of early 70s lo-fi, basement DIY showcases thee duo's love for experimentation as oscillating drones, drum machines, vox, electric guitar and bass all get thrown into the mix.  I found a great description of their sound that described it as,  "...haunted, subterranean folk music as heard through a slab of dilapidated drywall".
This sound is unique! This is obscure and I love the sheer randomness of it all; not to mention the creative escape it permits. These songs are varied, covering just about every facet of the out-there spectrum! Stoned Freakout goes on for over thirteen minutes and at times (most of it really) it feels like your may just lose your mind amidst the slightly sinister insanity. Then comes the contrasting, folk-tinged Places and things almost seem 'normal' again. I've not familiarised myself enough with this album yet, I'm still on the first listen, but I like the sheer originality of what I've heard so far!! Nothing comes close to DIY experimentation, you can't beat it!!
The Ballad (Dreams) is the song that introduced me to this band and I'll never forget the surprise it gave me on my first listen! It's got a little twist up its sleeve and don't half appreciate that!! Listen to this above and if you want to hear more, I've pasted in the whole album for your listening pleasure below!