---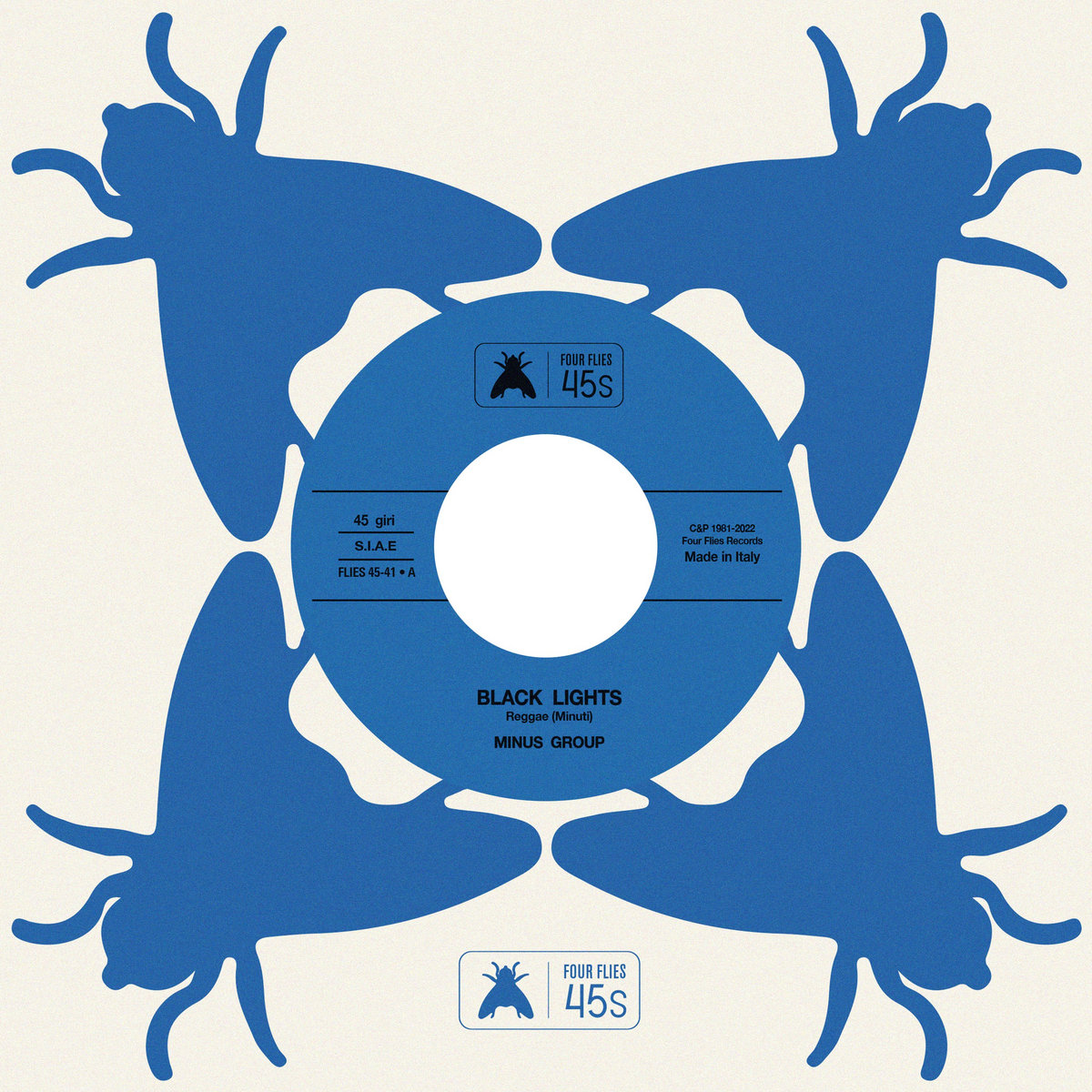 Today's curious little instrumental charm was originally recorded in 1981 by the elusive Minus Group, a mysterious studio band led by multi-instrumentalist Enzo Minuti (aka Ezy Minus). Described as a little "psych-dub masterpiece", this track has been issued in two different versions with slightly differing arrangements:
Side A being an afro-dub version with phrasings on sax and synth (both played by Minuti himself), which is accompanied by weirdly processed choir vocals and dreamy, hypnotic percussion.
Side B contains a tropical-downtempo mix with claves and flute exuding Caribbean/cinematic vibes, as well as minimalist synths and clapping!
Two weeks ago, Italy's Four Flies Records reissued both tracks digitally and on a limited edition 7″ (there are still copies left!!).
It was a bit of tough decision between the two versions, but I actually ended up going with my second choice, which was the A-side (though I've copied in the flip-side below). Interestingly, the A-side features as Black Shadow, both on a 45 version I've found and on a compilation (track 3) from two years ago too, so I don't know when/how the title became Black Lights?  Either way, it's a great little tune!
I love its otherworldly feel and the way it takes you out of the norm and into fantastical sonic realms. It's mellow and mind-bending all at the same time; a cosmic ramble with hypnotic layers that dare to tread into the bright fantastic…
The single anticipates the release of a compilation album of Enzo Minuti's library music, which will be out this autumn on Four Flies….watch this space! In the meantime, if you fancy a copy of these tracks, you can find them here!
Check it out above and listen to its slinky counterpart (the flute version) below.