---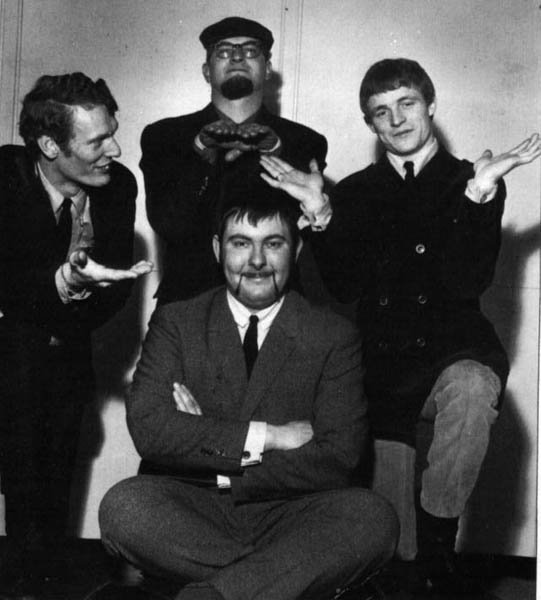 The Graham Bond Organisation are one of those bands that everyone should know, yet they still manage to remain partially submerged under the radar. Anyone lucky enough to discover their wonders will know that this band was the pivotal mechanism that launched the careers of Jack Bruce and Ginger Baker and that this band featured tenor/soprano saxophone player Dick Heckstall-Smith. Smith, after leaving Alexis Korner, became a founding member of the band's breakaway unit, and the fourth member was the guitarist, bandleader, composer and pioneer of jazz fusion, John McLaughlin! It was a bit of a magical line-up really!!
Graham Bond regretfully only survived until he was 36 and it was a crying shame that is lack of recognition (definitely not lack of talent) that was partly to blame for his demise. On 8 May 1974, Bond died under the wheels of a Piccadilly line train at Finsbury Park station, London. Most sources list the death as a suicide and though many can vouch that he was off drugs, he had become increasingly obsessed with the occult (he believed he was Aleister Crowley's son).
What Graham Bond left in his wake, however, was his pioneering mark in the British blues explosion and if you haven't heard much of his repertoire yet, I can recommend you check it out.  Today's song was released in 1965 and featured in the UK film, Gonks Go Beat (a 1964 British science fiction/musical fantasy film, directed by Robert Hartford-Davis). With Bond on vocals and organ, Jack Bruce on bass and harmonica and Ginger Baker on drums, the band also appeared in the film as themselves, where they played two songs including Harmonica….and if you haven't already guessed, this song shapes its groovy self around the main swirling body of a very cool harmonica melody, with Bond's voice strong, gruff and distinctive and the perfect match for it's wild and fiery flow!!
Yum!! Check it out above.