---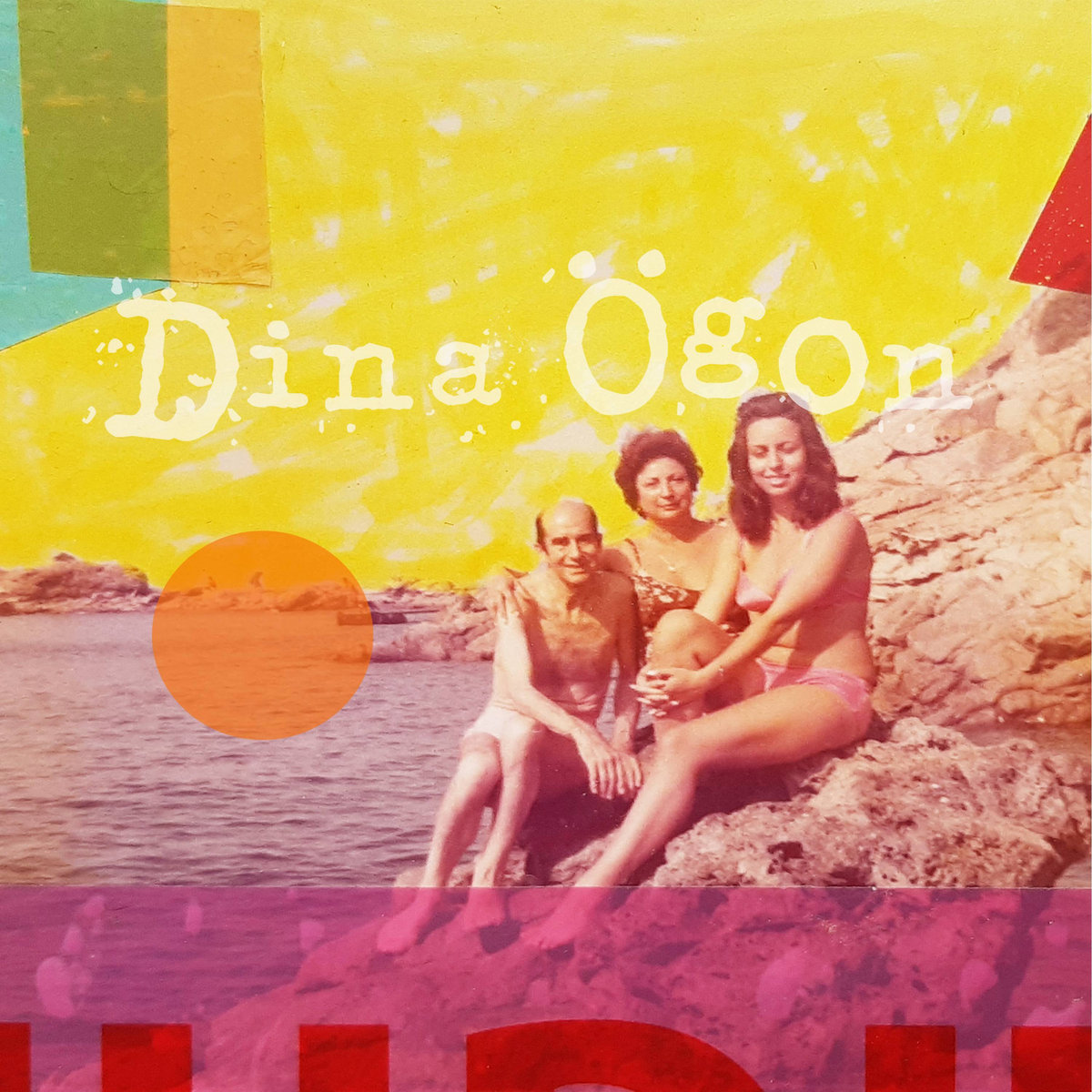 "Music for brighter days. And for dancing and dreamin' away…."
DIY Swedish label, Sing a Song Fighter (founded by the Swedish producer/musician, Karl Jonas Winqvist of Wau Wau Collectif – amongst other bands) released the debut album from Dina Ögon last year and for days of sunshine like these, its the perfect accompaniment. 
Consisting of band members, Anna Ahnlund, Christopher Cantillo, Daniel Ögren, Love Örsanm, Dina Ögon (translating as "your eyes") have described themselves as being "like the lovechild of Fleetwood Mac, Eric B & Rakim, Khruangbin and some obscure Motown b-side singles." Their airy sound is certainly mellow, pivoting gently around intrricate pop grooves and a collective of graceful vocals.
Last Autumn saw the release of their self-titled debut album and although his may be the first offering from the band, the members are far from beginners in the music world. Guitarist Daniel Ögrenused bo play in Anna Von Hausswolff's band. He has also been heavily involved in the recordings of the secret Swedish act Sven Wunder. as well as releasing several instrumental solo albums under his own name.
Vocalist, Anna Ahnlund has also released several solo albums with her own quirky wonderful mix of Swedish prog music and folk ballads. She sang on Daniel Ögren's latest album which initiated the spark for them to work on this new project together.
They are also accompanied by Love Örsan on bass and Christopher Cantillo (also playing on the Sven Wunder albums and is a member of Franska trion) on drums.
Working my way through their first offering, I'm liking the dreamy feel it radiates. Their is definitely something in the way these rhythmic grooves transports the elegant melodies into a class of their own. It's all so very cool!
Undantag is the first track I heard from this record and I think what drew me in initially was the contrast between the really funky beats and gentle, ethereal vocals. The two offset one another seamlessly. If you like this, its worth checking out the rest of the album, and if you fancy doing that, you can find it here. Enjoy!