---
"A vivid new context for the sound of the powwow drum, highlighting the debt that rock music owes to Native American music." (Pitchfork)
When I first heard this song I was couldn't stop myself grinning with joy at what I was hearing!! I'm all up for random mixes, fusions and combinations of sounds and music, so this wasn't just right up my street, it was knocking at my door!!! What a glorious union of sound and what a beautiful way to bring this traditional music to the masses!
The Medicine Singers were already an established band when Israeli guitarist/producer Yonatan Gat spotted them at the South by Southwest festival in 2017. Taken by their performance, he invited them to perform with him during that same festival and the Native American powwow group agreed! This impromptu union sparked what turned into a full-length collaboration between the two forces and what came from this was a record entitled Medicine Singers. This first record brings the sound of the powwow drum into new experimental realms as traditional-meets-modern, fusing psychedelic punk to spiritual jazz and minimalism to electronic music. Nothing like this has even been explored before, but this merging of minds has brought about an evolution of sound which, as Pitchfork put so perfectly, highlights the "debt that rock music owes to Native American music."
According to their Bandcamp page, "their live show is the stuff of legends" and I can quite imagine what an experience this would be!! The write-up goes on to explain how, "the Medicine Singers set up, often in-the-round with the audience encircling the band, and go into a trance-inducing set where the walls between band and spectator, as well as between psychedelic rock and shamanic chants, are blurred" This spiritual incantation merges all spirits…..
"Where else can you get all these different native people singing together on an album?" band member Daryl Black Eagle Jamieson asked. "On this album you have east, west, north and south all coming together. That's why we say it's medicine." It truly is! It truly takes the power of sound and music into far deeper realms!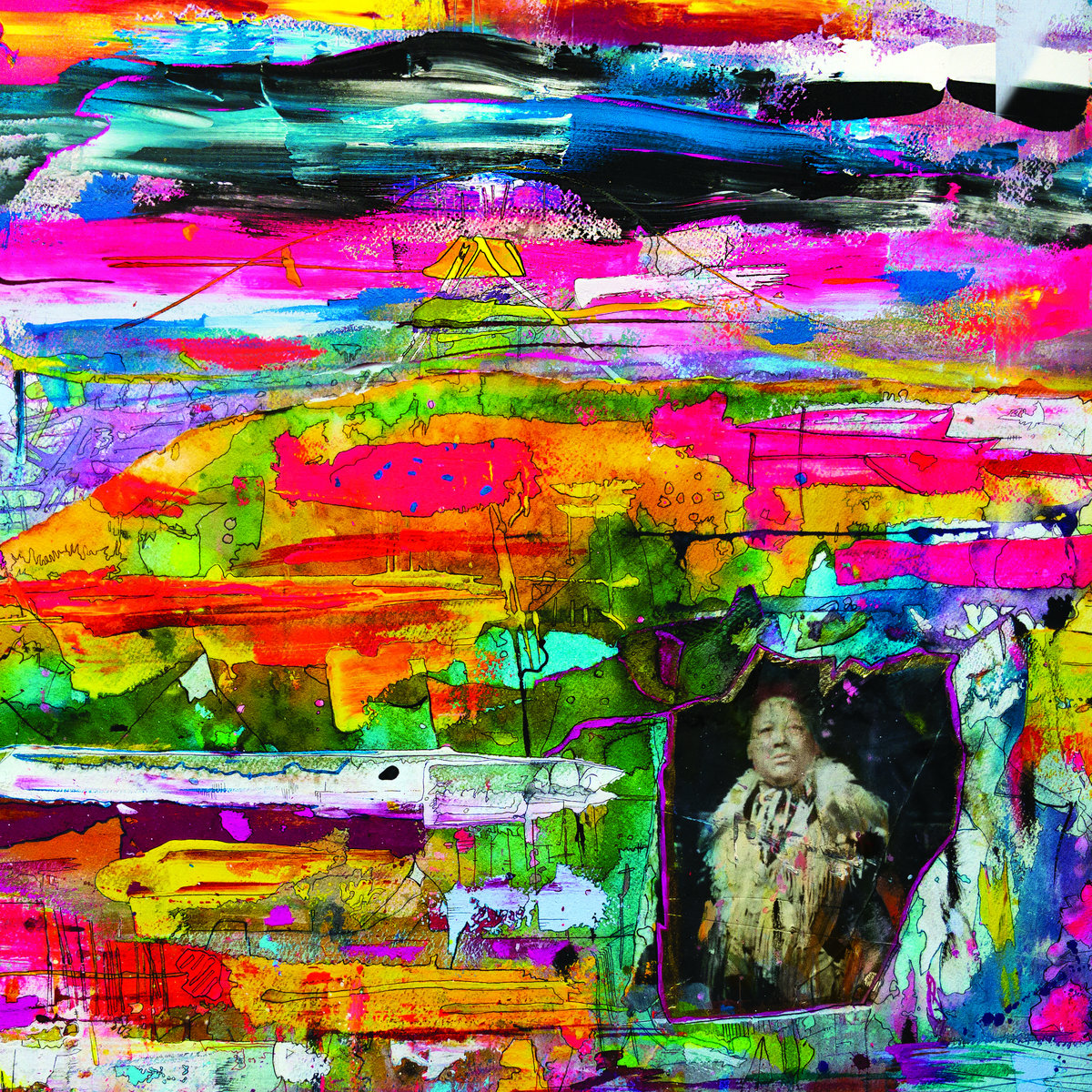 One of the records most impressive and exploratory contrasts in sound comes in the form of Sunrise (Rumble), which is a rendition of Link Wray's 1958 track, Rumble (Wray claimed Shawnee ancestry, by his mother). The transition between the two worlds unravels with a kind of call and response between Wray's Rumble melody and the epic chants and singing of the Medicine Singers. The contrast of one form to the other cuts through with exhilarating effect as the power of guitar and voice bridges the gap between the old and new. The rhythm, as constant as the heartbeat, breathes its percussive spell on both elements, proving that the shared similarities with powwow music and rock music owes it's evolution to Native American music.
I just love the whole concept of this record and how so many seemingly vastly different sounds are brought together on this common ground…It's worth exploring, which is what I intend to do more of now as I'm only just getting through the record for the first time!!
If you would like to hear more, you can find the Medicine Singers debut album, you can find this here  – and you feel inclined to purchase this, it is a pleasure to know that one dollar of each Medicine Singers album sale goes to the Pocasset Pocanoket Land Trust Enjoy..