---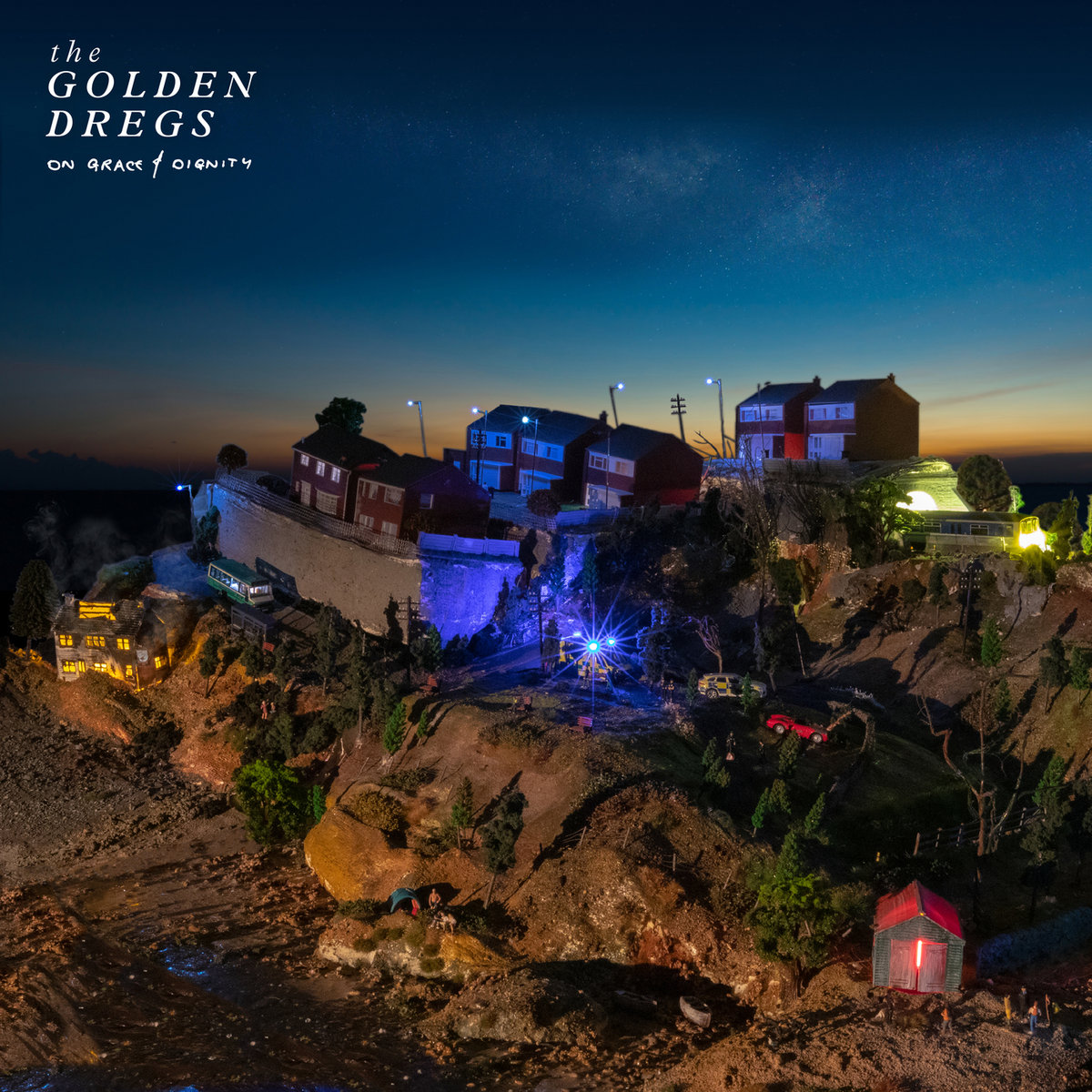 When someone writes from the heart and chooses to share it in their music, it makes it even easier to connect with the source; such is the case with The Golden Dregs.
I've spent a while today going over some of the past tracks that composer and producer Benjamin Woods has created and what I get from this artist is a deep sense of soul. I'm not talking about the musical sort either, but the spirit of a person. Lyrically, Benjamin Woods, a.k.a The Golden Dregs, bares all when he puts pen to paper, writing about personal experiences, good and bad.
His latest album, entitled On Grace and Dignity, is due early next year and encapsulates thoughts and feelings from a time when his life was really tough…from a time when everyone's life was tough in fact. This record will be his third release, but the first full-length he has issued on 4AD and is inspired by the winter of 2020. Woods, who had lost his job in lockdown and moved back home, was forced to take a job as a labourer on a building site. Speaking of that time, he has shared on his Bandcamp page how, "It was such a bleak winter – waist-deep in mud digging holes and rolling out turf on top of building waste, really grim stuff, which became the backdrop to the stories I was trying to write," 
The charming thing about Woods' narratives is also in the delivery, for his voice has a tone that reaches deep within, creating rich sonic waves that wash over, absorbing you into his world. That tone, reminiscent of Mark Lanegan and Leonard Cohen, is a defining feature and time just melts away. Music is a release and Benjamin Woods makes you feel like you are part of his escape.
To accompany the release of this record, 4AD offers an extensive write-up, from which you can discover much more about The Golden Dregs and his new album – you can read that here.
American Airlines is the first single from his upcoming album and I'm loving it. The pace, the understated feel and (so far) the undiluted essence of what Woods is about…long may that continue! No overproduction is needed here, keep this organic and simple (please) 4AD.
Listen above and pre-order yourself a copy of On Grace and Dignity from here.