---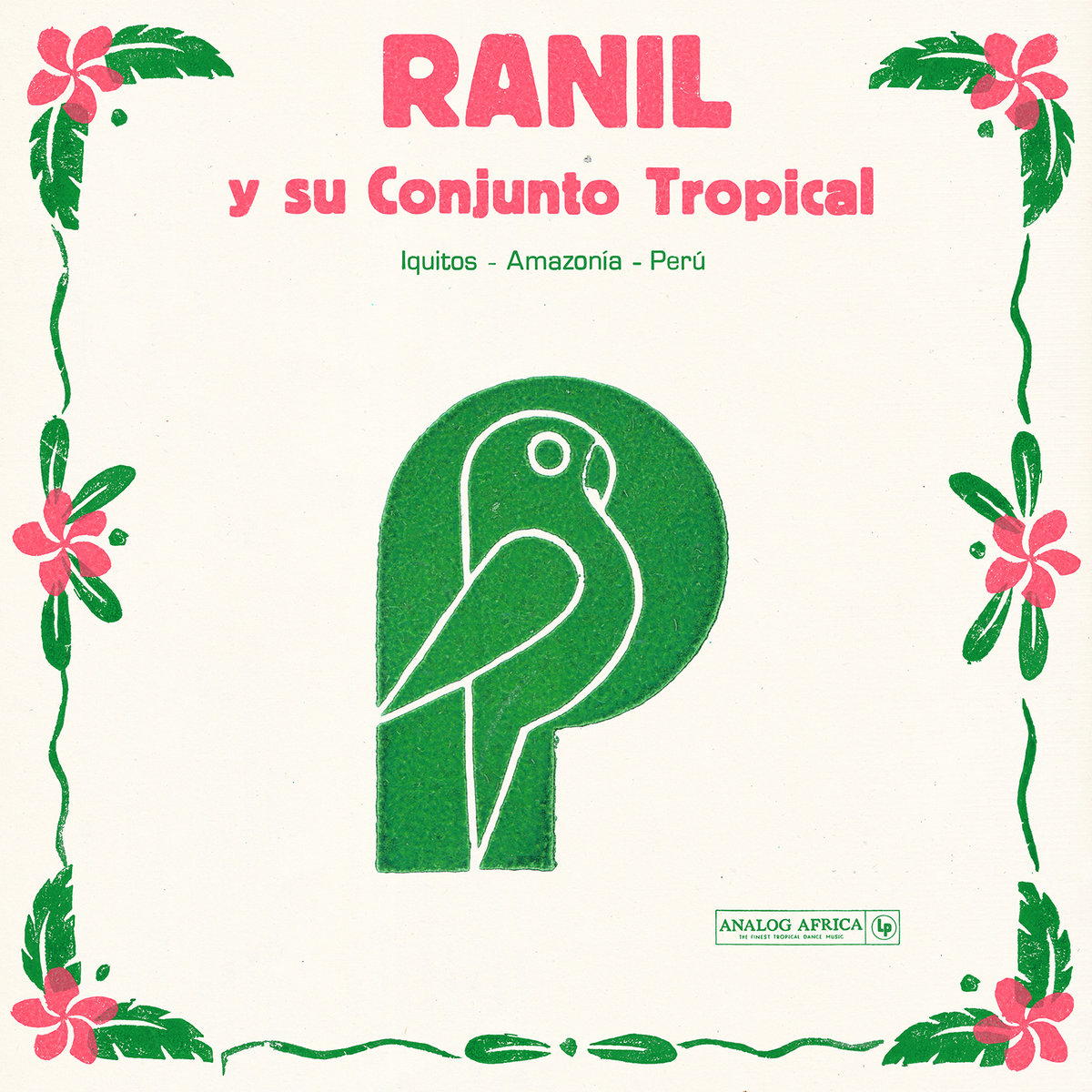 HAPPY NEW YEAR!!!  I'd like to open today's post with all the best wishes for 2023 and a song that I could've sworn I'd featured before…but I haven't!!! In fact, I was convinced I'd shared this album before too, but I somehow missed the opportunity…until now!!
Hidden amidst the magical and remote landscape of Peru (on the Brazilian/Peruvian border) is the city of Iquitos. Completely cut off from the Peruvian coast and surrounded by impenetrable forests, this landscape is only accessible by air or water. During the 1970's this became the birth place of a new and distinct Amazonian style of Cumbia. Rooted in the vast lushness of the surrounding terrain and marked by the magic of the wilderness, this sound was pioneered by Raúl Llerena Vásquez – known to the world as Ranil.  Ranil was a Peruvian singer, bandleader, record-label entrepreneur and larger-than-life personality who created a style of cumbia never heard before – this sound drew upon psychedelic, guitar-driven rock and roll!
Armed with his new and electric sound, Ranil assembled a group of musicians in the early 1970's and began playing around Iquitos. It wasn't long before his popularity began to grow and such was his success, that he was soon able to take his band to Lima where they recorded their first record at MAG studios (where many of Peru's most successful psych, rock and salsa bands began their recording careers). Not happy to be signed to a label, Ranil wanted full control over his musical creations and so created Produccions Llerena – possibly the first record label founded in the Peruvian Amazon!! In doing this he was able to maintain full control over the release and distribution of his music which, coupled with his fierce negotiation and tour organising skills, turned him into one of the central figures of the Amazonian music scene!! Ranil then went on to record fourteen albums during the course of his career!
Although his records were popular throughout the region, Ranil never sought his fortune in the capital, preferring to remain in his hometown of Iquitos where, in recent decades, he has concentrated his considerable energies on his radio and television stations, and become involved with local civic politics. As a result, his records were not widely circulated and became scarce and highly sought after.
Now known as "one of the best kept secrets among collectors of cumbia and psychedelic Latin sounds", it is quite a relief that some of his music has been reissued! Thanks to Analog Africa founder, Samy Ben Redjeb, 14-original tracks were extracted from original LPs, all sourced from Ranil himself and put onto a compilation entitled Ranil y su Conjunto Tropical. 
Issued in March 2020, this is where La Tuctuructia comes from, though I cannot be sure of the original release date of this little beauty?  Looking into it, I did find an album called "Producciones "Llerena" Presenta…A", which looks like the original album, but there is no date listed. I was tempted by this LP until I saw the asking price of over £1200!!! Whoa!!! Thank goodness for reissues!! I hope yon enjoy!
Listen above and check out/purchase Analog Africa's compilation  Ranil y su Conjunto Tropical from here. 
Band lineup:
Raúl Llerena Vásquez: Vocals, Leadership
Limber Zumba: Lead Guitar
Betto Gaviria: Lead Guitar
Emilio Piña: Guitar
Luis Nigro: Guitar
Riyder Zumba: Bass
Paluco Flores: Timbales
Marcos Rivas: Tumba
Víctor Rivas: Bongos
Rolando "Resortes" Chu: Tumba