---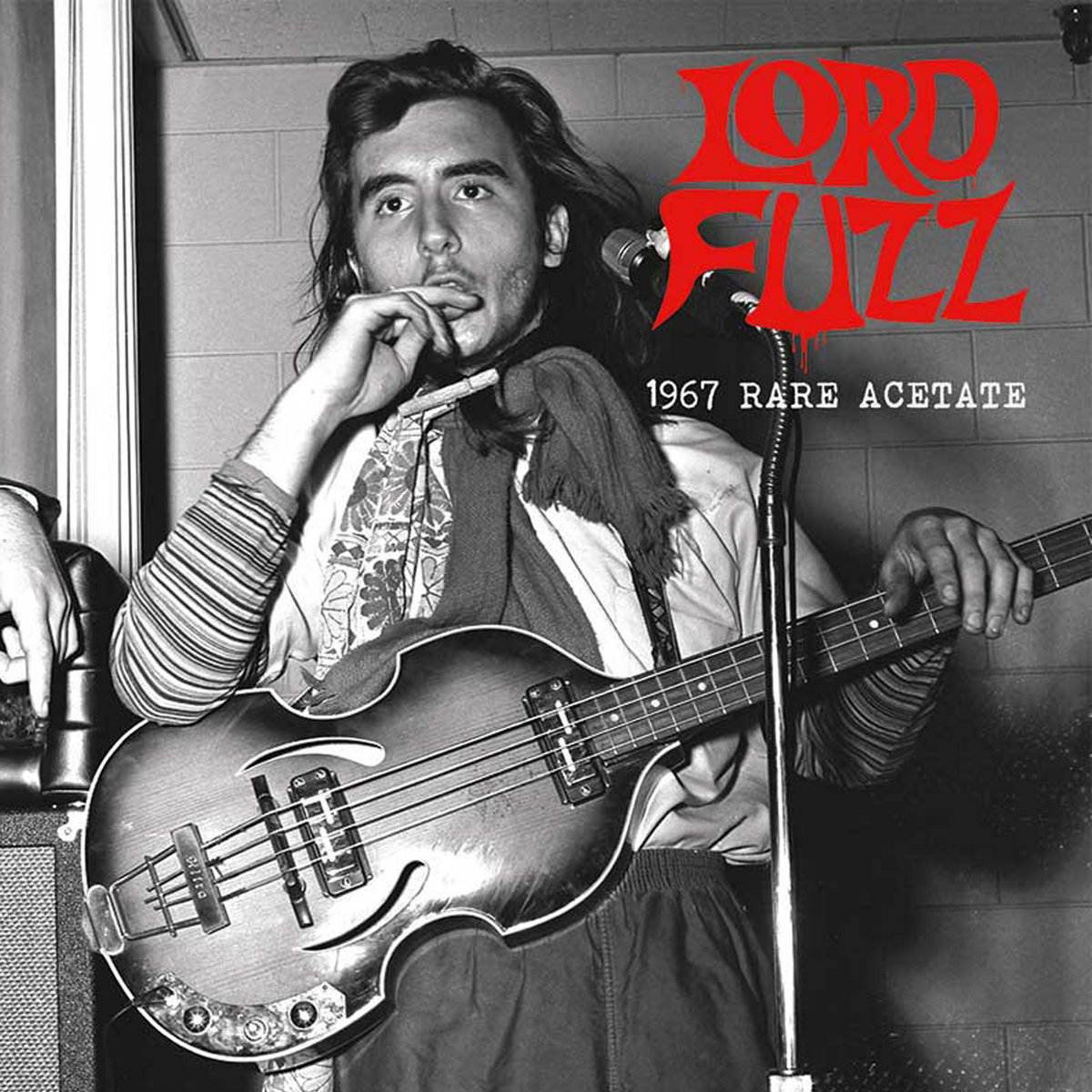 Ahh, this is BLISSFUL chaos and was kindly recommended to me last night – thank you!! The raw energy with which this track explodes makes my head buzzy! What a treat!! In 2016 L.A label, Cleopatra Records reissued a very rare garage track from the late 1960's. Released on a limited 7″ run, this pressing features two extremely scarce studio recordings from New York's Avant Garde rock experimentalist, Gary Wilson. Alongside his band, Lord Fuzz, these two tracks echoed the strange delights of a time when DIY ethics were at a peak!
Joined by Al Lababara (drums), Carmen Putrino (guitar), Tom Lababara (lead vocals) and Tony Raspanti (guitar), Gary Wilson (on the organ) recorded these tracks at a small studio in Binghampton, New York in 1967. On one side we have Move On (listen below), a wild and zippy ride that scurries along to the thunder of gloriously heavy drums and the jingle-jangle swirls of an Eastern-tinged guitar melody. I love how the vocals erupt in a frenzy of manic power, the intensity is beautiful!!
On the flip side we have today's song (it was a tough decision between the two), which is entitled The Freak. Offering five minutes of delirious mayhem and wackiness, I'm loving it!! Guitars snarl in discordant harmony and vocals howl "I'm a Freak" in such a way that they leave no question in your mind as to the truth in that statement! It's beautifully unhinged!
A the time, the songs were pressed onto at least one acetate disc, but nothing more came of the material. The singer of Lord Fuzz eventually quit, and Gary took over, embracing the experimental direction of The Freak. Sadly, the group called it a day in 1968 and it wasn't unitl 2016 that Cleopatra Records issued the Lord Fuzz recordings!!
Gary Wilson went on to record an album in the late 1970's, but I'm not sure about the rest of the band. In an article I've just found, the author interviewed Wilson and he had this to say of the band:
"When I was twelve years old, I joined various local garage bands, playing Farfisa organ. I ended up in the band called Lord Fuzz. We were very good. We played every weekend at local teen centers (there were more places for teen bands to play back then). Our parents would drive us to the gigs. Lord Fuzz cut a record when we were thirteen years old. I wrote the songs."
Well, if I was writing music like this as a teenager, I'd be pretty chuffed!! What a sound! What else can I say? I hope you enjoy and if you do, you can purchase a copy of both songs on Cleopatra Records' page, here!