---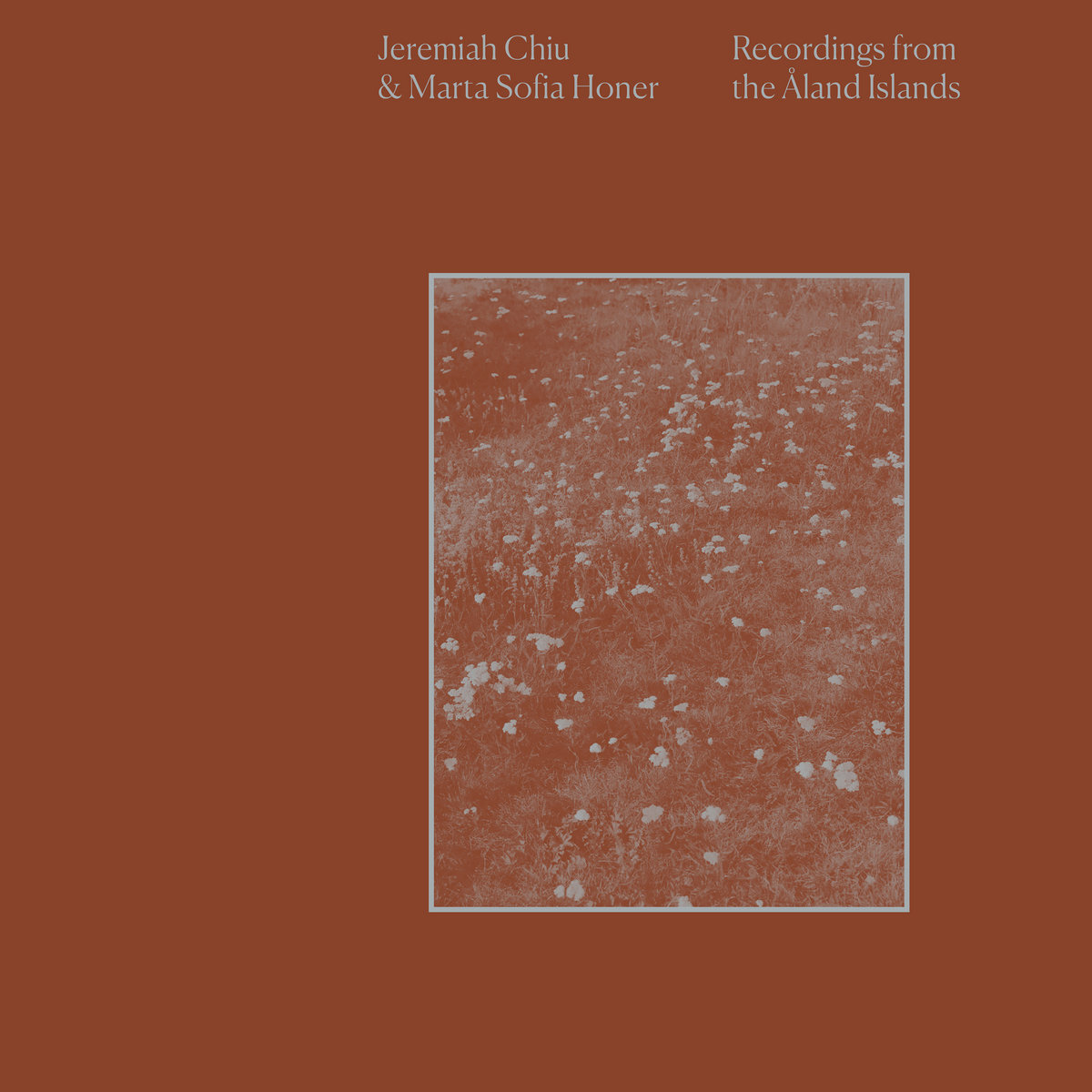 Is it pure coincidence, or am I subconsciously emitting some sonic receptor that is picking up these textured sounds of nature lately? Following (accidentally) in a likeminded vein from Neal Heppleston's concept album, which plays homage to the vastness of the ocean through sound, today's song works in a very similar way. In fact, the whole album from which it comes is inspired by a landscape that has literally shaped this sound!
There is a great deal to explain about the process in which LA violist/violinist Marta Sofia Honer and synthesist Jerimiah Chiu went through to compile what is an album collaboration from the pair. I have, therefore, extracted some information from their Bandcamp page to simplify my job of detailing their experience (I, too, am only just discovering what this is all about as I write). This is their story:
"A couple of years ago LA violist/violinist Marta Sofia Honer and synthesist Jerimiah Chiu travelled together to the Aland Islands an archipelago that is host to around 6,500 islands) in the Baltic Sea between Sweden and Finland.  They headed to the islands with the intention of helping two friends (mother/daughter duo Jannika/Sage Reed) barn raise a small inn named Hotel Svala in Kumlinge (a municipality consisting of a small group of islands and a population of about 320). The idea was that, once completed, Svala would host artist residencies and workshop programs, creating a direct link between the islands and the USA.
The concept of recording music there came about as Honer & Chiu learned more and more about the islands. They were taken by the serene and strange quality of the place. The sun doesn't set in the summer (and barely rises in the winter). The network of miniature islands is traversed by ferry which, according to Chiu, "casts a surreal horizontal movement through space and time, with islands shifting into and out of periphery, totally still and calm, yet always in motion."
n 2019 they were awarded a grant from the Department of Culture to return and perform a concert at the Kumlinge Kyrka, a 14th century medieval church adorned with incredible frescos. The concert was recorded and became source material – along with improvisations on viola and electronics, pipe organ, pump organ, piano, synthesizers, field recordings and voice memos, all captured across both their trips at various locations on the archipelago – from which they meticulously crafted a post-script in the form of 'Recordings from the Åland Islands'."
The accompanying write-up on their Bandcamp page goes into more detail, for which you can read fully here, but for now I want to focus on the sound and textures I am hearing as I play their album for the very first time!
Recordings from the Åland Islands, is such a curious listen! Not an album you would skip though to hear one song, but one you need to play in its entirety. It's transporting nature is really quite mesmerising and has captured my mood in a place where this sound has really resonated. I've never been to where this pair have travelled, but this is the next best thing? Through trickles of piano, synth, viola and the songs of birds, water and sounds of nature, this record captivates. I also like how allows my focus to dip in and out, homing in on the delights of a bird song one minute and cascading melodies the next. This is not a demanding listen but, like the realms of the natural world, will draw you away from the bustle with its subtle grace. Described as "dream-like", I can see how this gentle voyage can transform the mind. It's not your average music-listening experience, but an experience it is!
By Foot By Sea came on today amidst a radio show of mixed music and it lingered in my mind! This is the song that introduced me to Jeremiah Chiu & Marta Sofia Honer and I'm really enjoying how this feels as much as an inner exploration as an outer journey! I hope you see/feel what I mean? I've pasted the whole album below and I'd like to see if you find this equally as intriguing as me? Enjoy!