---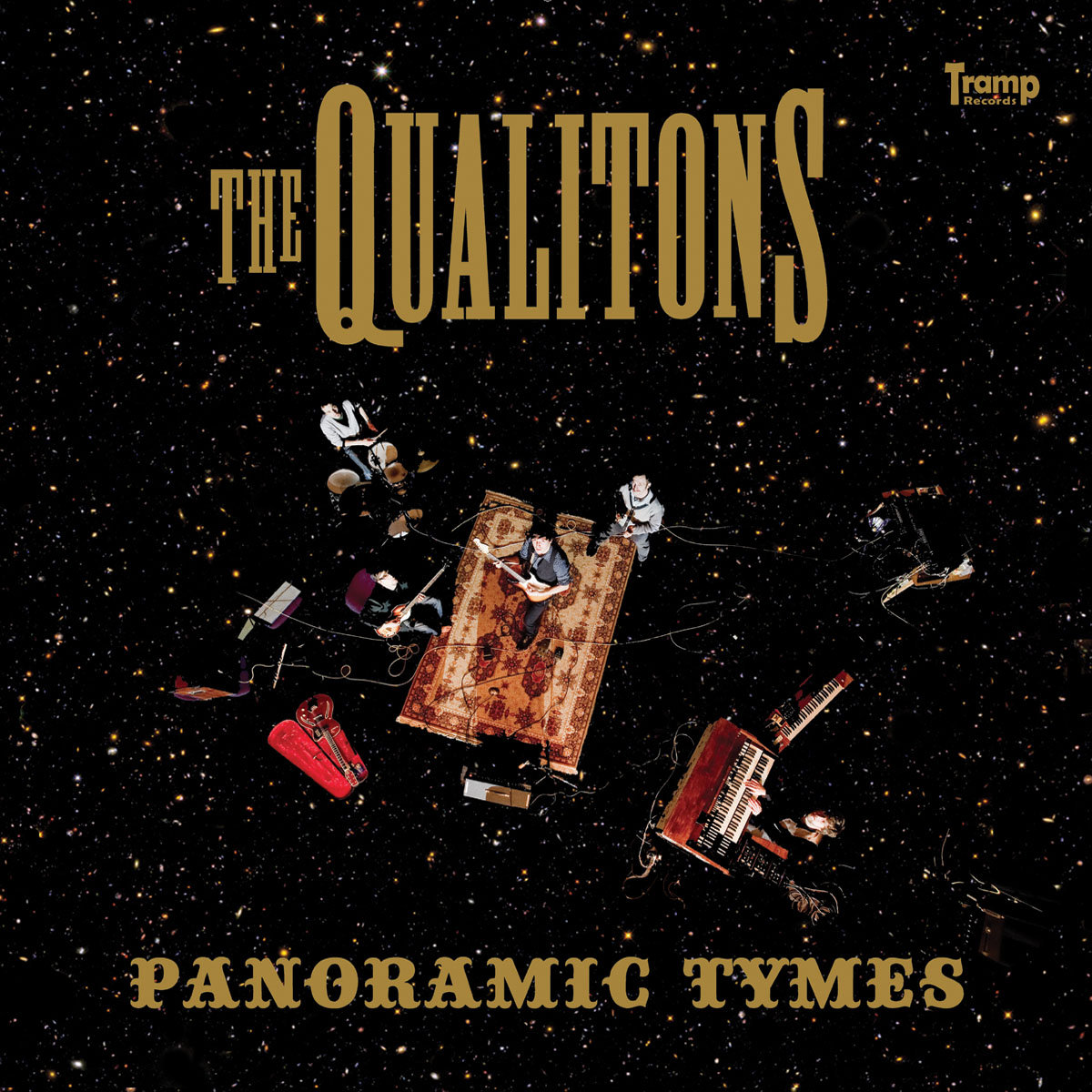 Having been around for nearly two decades, I ask myself why it is that I've never heard of the Budapest-based, Qualitons before? Especially given their worldwide acclaim? Oh well, I guess I'm here now! Inspired by the sounds of mod-beat, funk, soul, psychedelia and afrobeat (to name but a few), this melting pot of sounds proved to be a very foundation from which this band have grown!
Named after the living memory of the former Hungarian Recording Company "Qualiton" (a record label which existed from the late 50s up to the 70s), this band came together in 2007. Initially their repertoire was mainly orientated around covers, albeit it some of them rare Hungarian 7" singles, but it didn't take long before all their material was original! Ever since their first concert in 2008 they have received massive national and international support.
Their debut album Panoramic Tymes was released in 2010 by the wonderful Tramp Records, and after some line-up changes it was followed by Tomorrow's News in 2014. Since then they have issued a couple more albums and a few 45's.
A.C Blues appears on their first LP and delivers a mellow and wholly nourishing listening experience. I love the glistening afrobeat melody lines as they unravel into cosmic, otherworldly shapes. Beats are free-flowing and spacious, pathing a feeling of openness and wandering. There is a warmth to this sound and it's hard not be affected by it. This is heady and absorbing! I also can't help but mention a comment I've just read on their Youtube video for this song….it read: "Absolutely fabulous, even the Sooty & Sweep sounding keyboard half way through…" I can't unhear Sooty & Sweep now!
Chuckles aside though, this is a cool track! Listen above and if you fancy hearing the rest of Panoramic Tymes, you can find that here! Enjoy!