---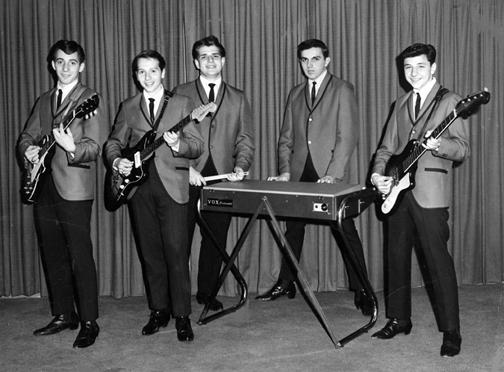 This song just oozes cool like you wouldn't believe!!..If this was visual, I'd need at least four pairs of sunnies to keep this beamer at bay!!! I love it!! What I also love is the subtle locomotive instrumentation and the way those little guitar twangs go 'choo choo', whilst the rhythm shifts and shuttles, gathering speed as the beat chugs along! It's clever and its not obvious, that I appreciate!! 
Get On My Train is a super-rare garage track from the mid-60's. This unissued garage acetate isn't available anywhere, apart from volume four of a compilation called I've Had Enough! Unissued Sixties Garage Acetates. There's a whole series of these babies, thanks to the very marvellous Norton Records and they all feature otherwise lost rarities! 
As far as The Creations were concerned, all I can tell you is that they emerged in the mid-1960's and hailed from Brooklyn, New York! Though I have just found another song of theirs on Youtube – see below!! Issued as a demo (as was Get On My Train), this lucky find has also given me a lead to some more information about the band! 
According to this source (written in 2007), The Creations later became The Ox-Bow Incident and they went on to record a few 45's and an EP! Which is VERY good news because I'd love to hear what else they have! This article has also interviewed some of the band members too, so if you are interested (and I can wholly recommend you take a look), you can read more, here.
Enjoy!