---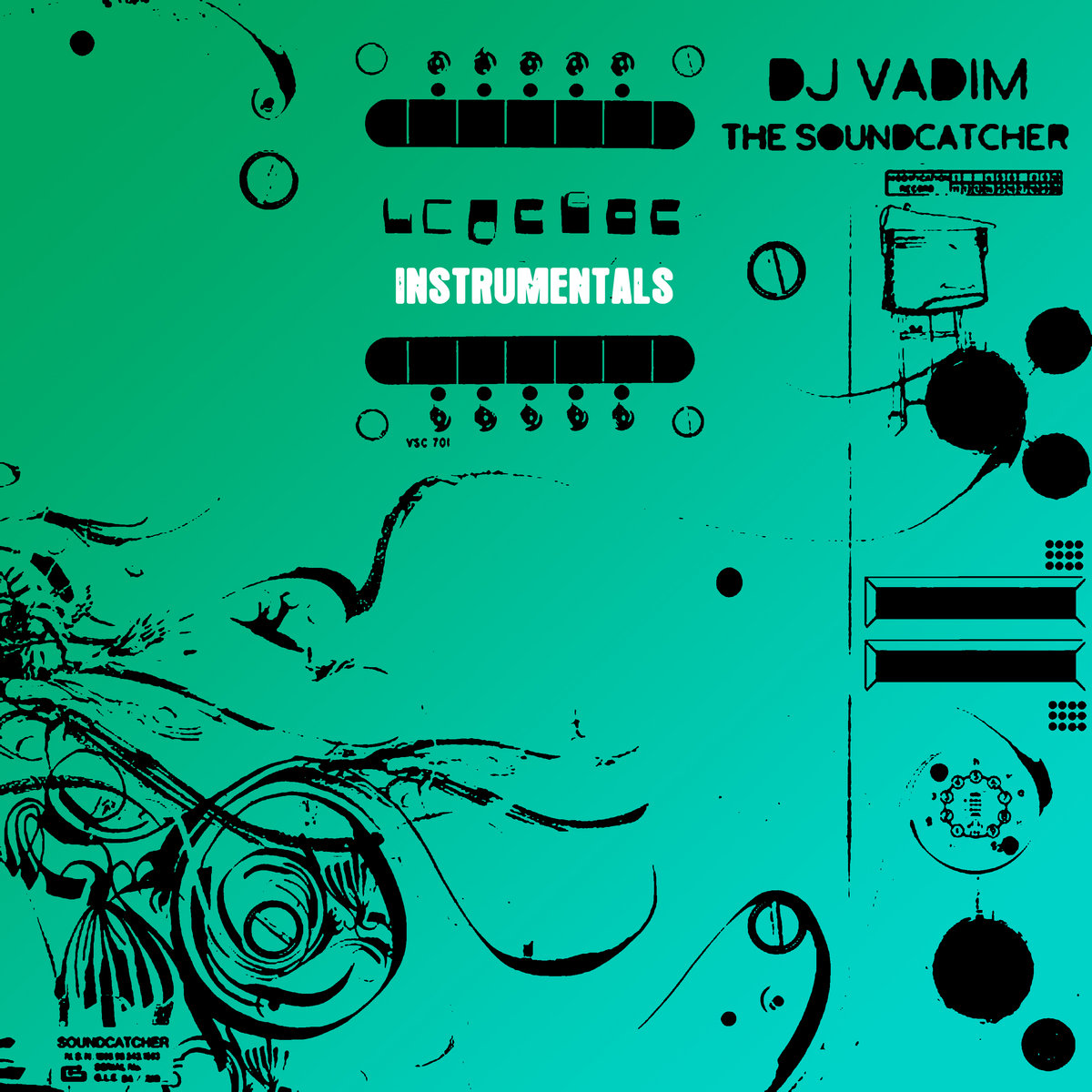 I don't know much (if anything) about DJ Vadim, but when I heard this hypnotic jam earlier tonight, I was mesmerised! 
Russian born, UK raised and now New York-based, DJ Vadim (aka Daddy Vad) is a prolific DJ& producer whose music combines hip hop, soul, reggae and electronica into his vast array of sounds. He has been described as "one of the few artists creating genuinely new work in the Hip-Hop field" and an artist who "cannot be ignored…" 
His upcoming album, due later this month on BBE Music, issues instrumental versions from his classic album The Soundcatcher. for the first time since its original release in 2007., 
This record is apparently more about the 'songs, breaking away from overproduction and stripping right back – as described DJ Vadim's Bandcamp page describes:
"The Soundcatcher is about 'songs' . Less 'produced' or 'complex and abstract' than some earlier outings, songs flow throughout that would make many a major label A&R exec proud but yet retain an indie rawness and a nod to Vadim's past that even the most mixtape laden backpackers could feel."
The instrumental version (as featured the album) is the first version I've ever heard of Like the Wind, but its otherworldly feel is really appealing. I much prefer the instrumental to the original though. It takes you far away from the norm with its curious rhythms and wafting snake-charm, unfurling flute melody….and it kind of reminds me of a song I haven't heard for ages called Bass Bully...
The Soundcatcher Instrumentals releases on BBE Music on the 18th of this month. Pre-order a copy of the record from here.