---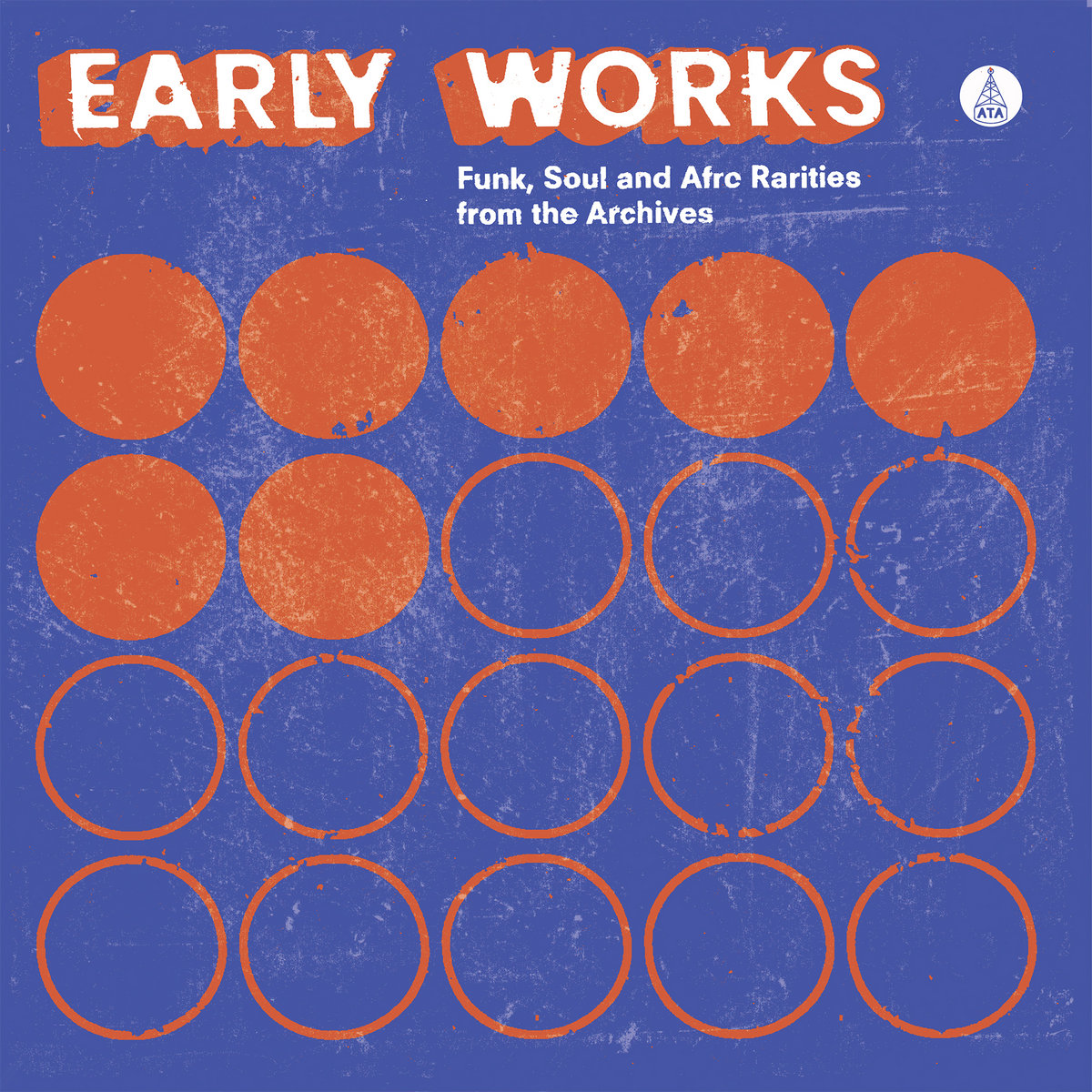 Since 2013 label founders and musicians Neil Innes & Pete Williams have been tirelessly fulfilling their shared dream of making the records they weren't hearing. Having spent years working in various bands both players felt the desire to break free of the constraints of working within another band and started on the slow path to creative autonomy by starting to work on the 12 tracks presented on this compilation. While deliberating their next steps they were approached by Here & Now records who licensed the 12 tracks and released them under the title Funk, Soul & Afro Rarities: An Introduction To ATA Records in 2014 as a limited run of 300 copies that sold out within weeks of release.
Now in 2020, celebrating their 5th year of running successfully as a label in their own right, ATA are re-releasing these 12 tracks on a new vinyl pressing under the title Early Works: Funk, Soul & Afro Rarities From The Archive with new artwork and liner notes that detail the labels birth.
The compilation features 12 tracks that include the very first 3 tracks from The Sorcerers that led to their self-titled debut LP & the first proper release on ATA. Cave Of Brahma later featured on their debut LP in a slower, more menacing form whereas The Terror & Elephant map out the direction The Sorcerers were heading. Brother Move On by The Harmony Society & Hawkshaw Philly by The Yorkshire Film & Television Society may also be familiar to fans of The Lewis Express as they were covered by the band on their 2018 debut. Here however they're presented in very different forms with the piano lead of The Lewis Express replaced with vocals in Brother Move On and the face-melting Brass onslaught of The Yorkshire Film & Television Society on Hawkshaw Philly. Elsewhere we find Innes & Williams indulging in their love of Library music as The Lamplighters on the tracks Moscow Central & London Station, an Iprcressy pair, all fuzz guitar and ominous brass. Leeds soul stalwart Cleveland Freckleton features twice on the comp, once under his own name on the driving soul-stomper The Flip and again under the assumed name Reverend Barrington Stanley on Cookie Jar. Soul-Jazz fans are also well-catered for with What We Are Made Of by The Cadets, the first outing by The Mandatory Eight with Suckerpunch and the west-coast hash party of Ivan Von Engleberger's Asteroid and the track Thought Forms.
"Early Works: Funk, Soul And Afro Rarities From The Archives" releases today on ATA Records – Listen/purchase from here.