---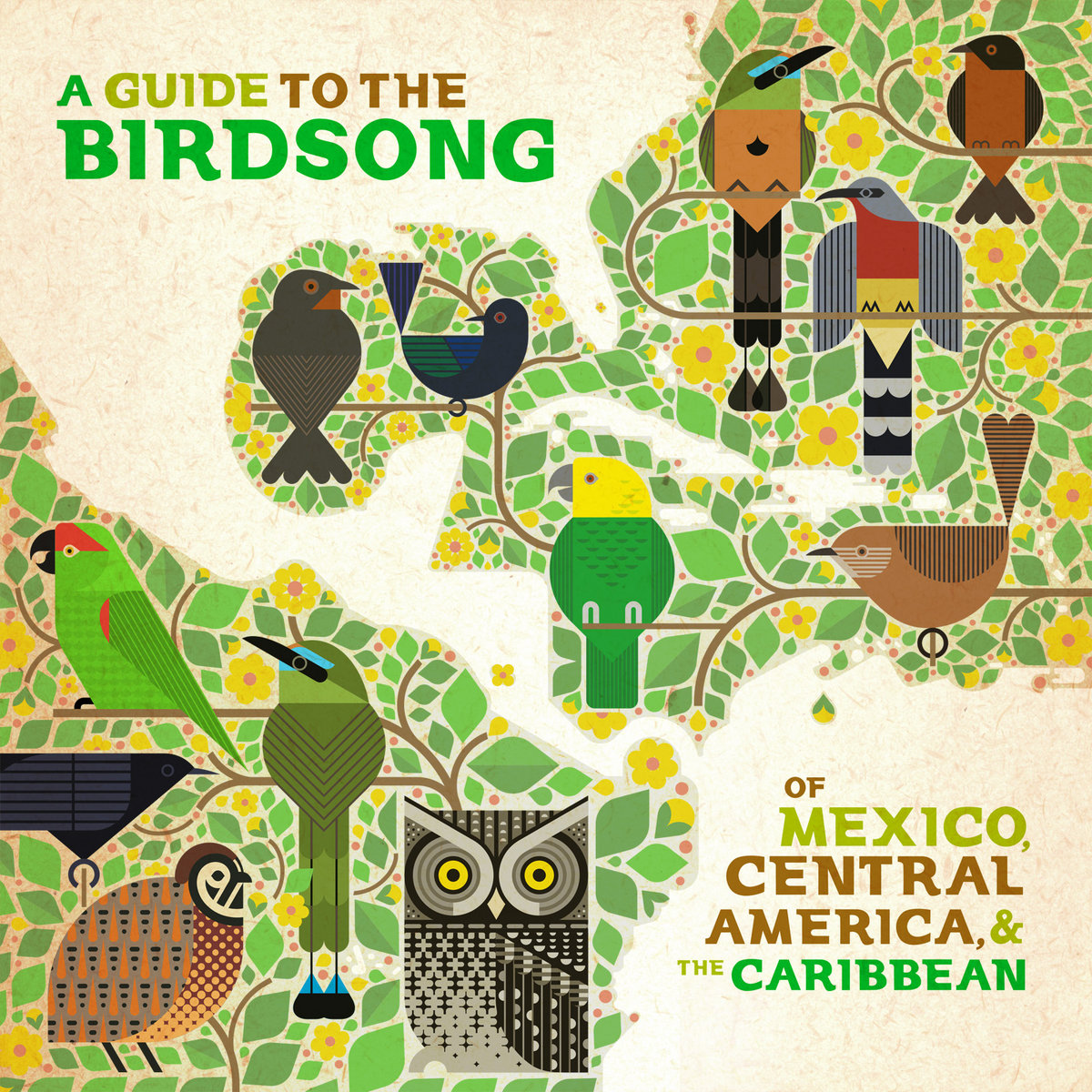 One of my favourite past times is watching birds, listening to birds, learning about birds and trying to remember as much as I can about these winged wonders.  So you can imagine my curiosity when I saw the upcoming release of an album entitled, A Guide to the Birdsong of Mexico, Central America & the Caribbean!  
Shika Shika is a record label without owners for music and without borders, bringing together producers from around the world as they explore the line between organic and electronic music. The platform aims to foster global collaboration between artists, designers, videographers, product designers and creative minds across continents!
This June the label is to release a 10-track album of music inspired by the songs of endangered birds with 100% of the profits going towards organisations working to protect them!!
The record isn't available until June, but there is one song available to preview/listen/download ahead of this release. Black Catbird (a songbird species found in North America) is a wonderful instrumental track, orchestrated around bird sounds and an organic feel.  Performed by The Garifuna Collective, a band of musicians from the fertile Garifuna music scene of Belize, Honduras and Guatemala!  The Garifuna Collective promises to carry the torch of cultural preservation and promotion passed on by their late front man Andy Palacio far into the future…..this track you can listen to above and if you like the sound of supporting such a great cause as well as having the pleasure of  owning these ten diverse tracks you can purchase or pre-order the whole album from here. 
On the album's release page, the label released this feature to fully explain the inspirations behind this upcoming record and this is what it says:
"'A Guide to the Birdsong of Mexico, Central America & the Caribbean' is the second Volume in the series following on from "A Guide to the Birdsong of South America", originally released on Robin's label Rhythm and Roots. Volume I raised nearly 15,000 USD for two birding organisations and featured artists like Nicola Cruz, Dengue Dengue Dengue and Chancha Via Circuito.
For this second edition we have shifted focus north of the equator and to the vulnerability of bird species like the Momoto Carenado (Nicaragua), Ferminia (Cuba) and the Jamaican Blackbird (Jamaica), birds who have dwindled in numbers as a result of the environmental repercussions of climate change, deforestation and trapping for the pet trade.
For the album we chose 10 endangered or threatened bird species and challenged 10 of our favourite producers or musicians from the region. Working with the Xeno Canto birdsong community and the Macaulay Library, we sourced a recording of each bird's song. Each artist was then asked to create an original piece of music inspired by the bird and its song.
In line with out vision at Shika Shika the curation of artists is specifically geared towards those bridging connections between traditional music and modernity, or between organic and electronic sounds. There are contributions from artists in eight different countries, ranging from Jamaica's organic dancehall trio Equiknoxx, to Dj Jigüe, one of the leaders of Cuba's burgeoning electronic scene. Belize's critically renowned Garifuna Collective have been bringing the unique Garifuna culture and language to a global audience for many years, while Tamara Montenegro has quickly become one of Nicaragua's leading female electronic producers.
The project would not have been possible without the support of an incredible Kickstarter community, helping us raise £12,599 in August 2019.
Once the costs of production have been covered, all of the proceeds from this album will be donated to Birds Caribbean, La Asociación Ornitológica de Costa Rica and Fundacion TXORI in Mexico. All profits from the sales of the record, music streaming, poster and t-shirt will be shared between these organisations who focus on engaging local communities to help improve and grow the bird tourism sector, create awareness of vulnerable birds with young people and crucially, provide rescue, rehabilitation and breeding programmes….."