---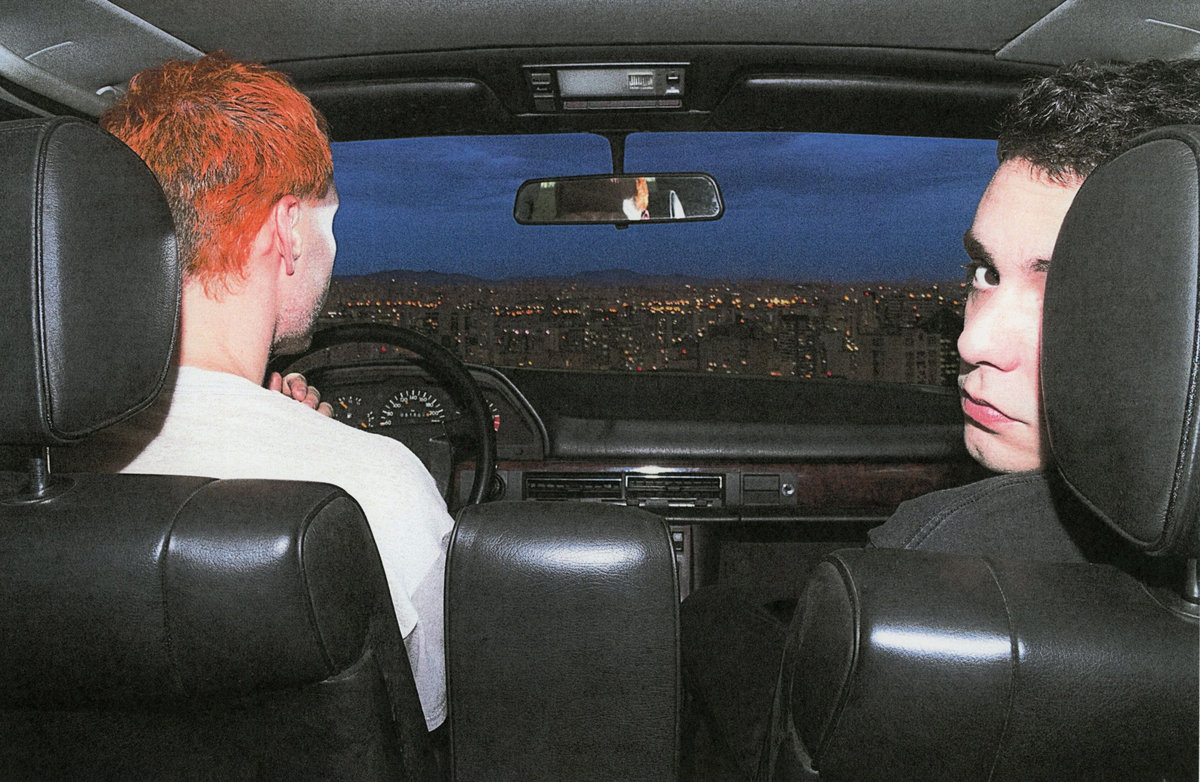 "Aldo is a tribute to the brother's uncle Aldo, a crazy dude responsible for taking his nephews – while still kids – in a crazy journey to the night of São Paulo (Brazil) with unpredictable endings…"
Brothers Andre and Mura Faria are an electronic duo based in Sao Paolo, Brazil who create a heady fusion of experimental disco-pop.  Named after their rather wild and eccentric uncle, Aldo is a tribute to the man who introduced them into a world of alcohol-infused illegal car racing, suspect back-alley negotiations, football gang violence and carnival parties!  Inspired by the crazy nights spent journeying around 1990's Brazil, Andre and Mura decided to document their adventures, shaping songs out of vivid memories as they learned to music; with Andre on bass and Mura on rhythm.
Accompanied by a live band the brothers began gigging extensively and it didn't take long before they gathered a healthy following of both fans and the media.  Offers of shows came and Aldo became a staple of the Brazilian live scene, in time supporting the likes of Caribou, Clap Your Hands Say Yeah and in 2018, as well as opening for Radiohead at the Allianz Park Stadium.
Compared to the likes of Metronomy and LCD Soundsystem, Aldo's forthcoming EP is heavily rhythm-driven! Deciding to isolate themselves in a wooden house in the mountains in a city called Campos do Jordão, the duo created the record with the luxury of both space and time, thus allowing the songs to evolve more freely.
Inspired by the Pixies  the duo explained how they were "probably influenced by Pixies' Kim Deal as we'd spent hours on the road listening to Surfer Rosa and Doolittle," whilst the beat is based on "a "berimbau" line, a typical Brazilian percussive instrument." 
Their first single from their upcoming EP – due for release at the end of August – is title track Trembling Eyelids, a gripping listen right from the onset.  Illuminated by droning bass, punchy beats and dazzling vocals its a really catchy track.  Check it out above, watch below and pre-order the EP from here. 
Speaking of the EP Andre Faria explained:
"As São Paulo is kind of suffocating we decided to isolate ourselves in a wooden house in the mountains in a city called Campos do Jordão, two hours away by car. Mura came up with a beat he was working on based on a "berimbau" line, a typical Brazilian percussive instrument and we then added a bass line probably influenced by Pixies' Kim Deal as we'd spent hours on the road listening to Surfer Rosa and Doolittle. Once you're out in the woods breathing fresh air you simply realise how insane it is to live in a complex, surreal city like São Paulo, sometimes you just need a break to see yourself from a different angle, it's almost like we had to climb a mountain to see ourselves down there in the city. We pictured ourselves in a maze, walking and running, trying to escape, to make money, to make music, to make a career, 24/7, unsustainably frenetic."